Next-gen fabric; mobile app that sends personalised message from user among top 3 selected for Nexus incubation
The first batch of Nexus had graduated in July last year, which had 10 start-ups chosen from over 113 applications from all over India.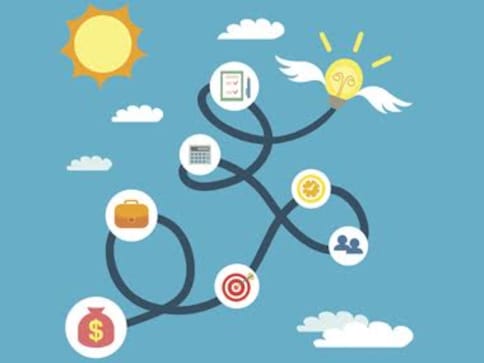 New Delhi: A next-generation fabric that clean itself from stains was among the three innovative ideas that were selected for long-term incubation under the 'Nexus' programme hosted at the American Center here on Thursday.
The fourth cohort of entrepreneurs (11 teams) chosen from 130-odd applications also graduated on Thursday after undergoing an intense 10-week training programme that featured workshops conducted by expert and industry leaders from the two countries.
'Nexus' is an entrepreneurial platform to encourage Indian start-ups and help them grow in the industry. It is funded primarily by the US State Department and executed by University of Texas at Austin's IC2 institute -- an interdisciplinary research unit of the university, with support from TiE (The Indus Entrepreneurs), FICCI, Indian School of Business, the department of science and technology, USAID among other partners.
The first batch of Nexus had graduated in July last year, which had 10 start-ups chosen from over 113 applications from all over India.
Among the 11 innovations which were shortlisted for the fourth edition of the programme, three were chosen for long-term incubation, said Nexus director Erik Azulay, who moved to Delhi from Austin to set up and run the centre.
"The three ideas/innovations we have selected for long-term incubation which would run for about eight months, include a smart fabric (Ubifab) that cleans itself from stains and a mobile app (Ringlerr) that lets a user send personalised message while calling,  and a technology (Palta Engineering) for sorting-cum-composting which can segregate different was fractions resulting in reduction of waste quantity at source of generation," he said.
The fourth cohorts to come out of the Nexus business incubator since its inception just over a year ago, join 30 other start-ups already making an impact in India, the US Embassy said in a statement.
The ceremony was also notable for being the first to include leaders and entrepreneurs from the South Asian countries of Bangladesh, Bhutan, Nepal, and Sri Lanka.
"These 30 individuals are the first selectees of South Asia Connect, a Nexus expansion that aims to spread entrepreneurial know-how, share best practices, and build regional cooperation in the Indian sub-continent to boost intra-regional trade and investments," the statement said.
Azulay said, during the long-term incubation period, the selected groups will be guided and mentored to fine-tune and further shape their innovations to take them to the next level.
"It serves as an innovation hub and business incubator for start-ups who get unparalleled access to industry and government networks, training from top commercialization experts around the world, and an extensive mentor network. Nexus is now recognized as one of the premier business incubators in India," the embassy said.
DIP
Find latest and upcoming tech gadgets online on Tech2 Gadgets. Get technology news, gadgets reviews & ratings. Popular gadgets including laptop, tablet and mobile specifications, features, prices, comparison.
Business
Founded in early 2013 by IIT and IIM alumni, Entropy Innovations has designed and manufactured an automatic motorcycle wash machine – 'Express Bike Wash'.
News & Analysis
As the University of Texas joins the the Google Book search project, the search giant readies a new platform for bookworms online.
World
The US Supreme Court ruled on Thursday that race and ethnicity can be taken into consideration when deciding college admissions, upholding a contested affirmative action scheme at the University of Texas.