News18 Rising India Summit: Morgan Stanley's Ruchir Sharma warns against dominance of state-run lenders; says it is choking banking sector
There is regulatory overkill in the Indian banking sector because private banks will keep lending, but central banks are still holding assets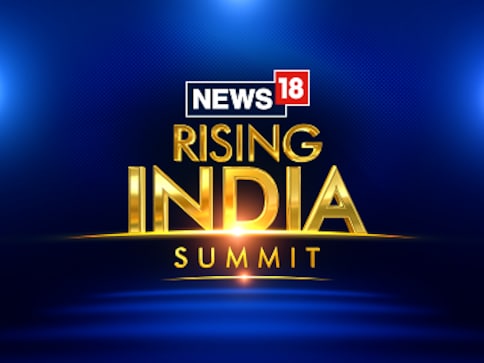 India has a skewed banking system with public sector banks holding two-third of the total assets which doesn't augur well for an ambitious economy. Stating this at the News18 Rising India summit in New Delhi, Ruchir Sharma, chief global strategist of Morgan Stanley Investment management said: "This is choking the Indian banking sector. There is regulatory overkill in the Indian banking sector because private banks will keep lending, but central banks are still holding assets."
Talking to CNBC TV-18's Shereen Bhan, Sharma said despite 'crony capitalism', for him personally, India as a country has been 'forever rising'. Elaborating, he said, the highest number of quality companies in the world are in India. Over the last 5 years, at least 70 companies in India with a turnover of over a billion dollars have doubled their value despite crony capitalism, he said. "|The biggest cliche in the world is that easy money has already been made. I think there is always money to be made. I see enough opportunity in Indian markets. There are good quality companies," he reiterated.
Sharma voted for decentralisation of power and said that was the 'best hope' India has. "There has to be more decentralisation of power. Much more power needs to be given to the states. That's the best hope for India," he said.
However, what was of serious cause and concern for the strategist was the leaving of millionaires from the country, which he said was the highest in the world. He shared some statistics: 23,000 millionaires have left the country since 2014. Last year the number was 7,000 and the year before it was 4,000 millionaires, he said. What Sharma was driving home was that India needed its people to invest here. Else, it affects domestic markets, he said.
Talking about manufacturing, Sharma believed low-end manufacturing would spur growth. "We are now in an era of de-globalisation. It is now difficult to export your way to prosperity. Now we need to move to low-end manufacturing with low input costs. We didn't quite miss the bus on manufacturing growth. We have lost time."
He gave a mixed outlook on global growth thought. "Nobody in the global economy is growing above 8 percent. We are the fastest growing economy. That's a great marketing tag. But 8-10 percent growth is difficult because the global climate has changed. It's unlikely for India to get there," he said.
Sharma touched upon the stock markets and said there was urgent need to delink markets from elections. "The importance of politics is way exaggerated. I feel we should not draw results about markets from elections. Polls and bypolls don't affect markets. It is fascinating to track politics, but economics has its own story." he said.
He had a word of advice for politicians: "Politicians should put in more thought about why they lose elections. Winning an election has become business. Most political funding is private. So the end result is how one makes maximum returns from the investment", he said.
also read
India
Top policy makers, cultural icons, international speakers and experts will grace one of the most anticipated events in the world of news and current affairs, to be held on March 18-19, 2020, at New Delhi.
Business
Joseph Stiglitz, has said that India should focus on "rapid rate economic growth" and not get "overly obsessed with inflation," which can then turn into greater problems like joblessness
Business
Going by the report, in India too, the crony wealth as a percentage of GDP has fallen drastically from 18 per cent of GDP in 2008 to 3 per cent in 2016.