New ITR forms: Sahaj becomes burdensome for the salaried class; duplication and paperwork plague processes
Instead of unproductively gathering information from employees and matching them, the CBDT must use its powers to go after tax evaders.
The Central Board of Direct Taxes (CBDT) on 5 April 2018 notified income tax return (ITR) forms for assessment year 2018-19. While the swiftness with which it has been notifying assessees of forms, at the beginning of the new financial year is commendable, the chronic tinkering therewith isn't.
The most commonly used form is the ITR 1 or Sahaj. It was used by as many as three crore persons for the assessment year 2017-18 according to the CBDT. Its simplicity is what has been its endearing feature. And simple it should be as it is used by the salaried class who are the best tax-complying lot, willy-nilly.
This time round, its use has been restricted to those whose total income doesn't exceed Rs 50 lakh. Nothing wrong in that given the fact that the bulk of all taxpayers fall in the below the Rs 50 lakh category. High income persons ought to disclose more than the bare minimum, like assets they own including bank balances, among other things, so that the taxman can correlate the income disclosed by such persons with their assets even though the best way to do that is asking people to file their wealth tax returns. Sadly, wealth tax has been done away with. Wealth tax while not yielding the expected revenue, at least threw up copious volumes of information for the taxman to delve deep into, to find out if there exists a semblance of relationship between income disclosed and wealth disclosed. Be that as it may.
What is bound to cause resentment is the requirement that the salaried assessee should provide a breakup of his salary income, taxable and non-taxable allowances, perquisites, profit in lieu of salary, among other things. The CBDT, almost defensively perhaps, anticipating the criticism to come, has said that these details are in any case available in Form 16, issued by employers to their employees.
But then these details are also available in the annual return filed by employers of tax deducted at source (TDS) from salaries. Why can't the software be tweaked to link individual returns of the salaried with the annual return filed by the employer? Discrepancies if any can be flagged off by the software. The point is, why harass the salaried who in any case cannot evade taxes thanks to the comprehensive and fool-proof regime of TDS. It must be remembered that TDS from salaries is practically an income-tax assessment itself, unlike in other cases where the TDS rates are ad hoc. Employers do not play ball with even high-ranking employees for fear of being put behind the bars for any laxity or incompleteness in deducting taxes from salaries.
Instead of unproductively gathering information from employees and matching them, the CBDT must use its amenities to go after tax evaders. For a brief interlude the CBDT sagaciously dispensed with the requirement of filing returns for salaried assessees if they did not have any other income. CBDT should revive this. Instead what it has done is to persist with duplication and paperwork. Persons with an income of under than Rs five lakh are allowed to file manual returns or paper returns but an exception should have been carved out for the salaried class not earning more than Rs five lakh, insulating them from the rigmarole of filing returns.
It has however done well to ask businessmen and professional availing of the presumptive taxation scheme--- eight percent of presumed profit on a turnover of upto Rs two crore and 50 percent of gross receipts from professional practice on a turnover of upto Rs one crore --- to furnish their GST registration number together with their GST turnover. This is necessary to put the fear of God into the minds of traders and professionals notorious for evading taxes. It is to remind them and put them on notice that the CBDT is going to cross-check with the rich data mined by its cousin, the GSTIN.
Opinion
Some of the dominant thematic thrusts of the budget will be to increase economic intensity by increasing outlays in areas that have the highest multiplier coefficients
World
Ressa, who won the Nobel along with Russian journalist Dmitry Muratov in 2021, still faces three other criminal cases, including a cyber libel conviction now under appeal that could mean nearly seven years in prison.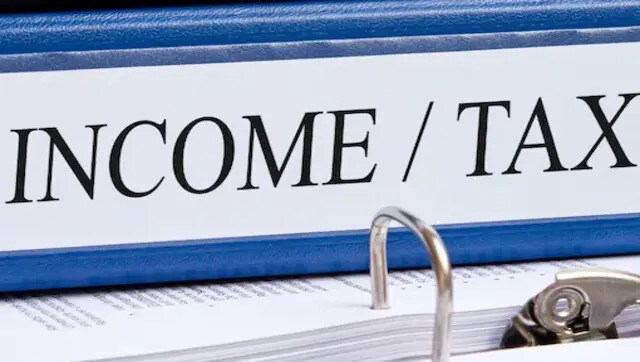 Business
It is expected that the investment limit under section 80CCD(1B) be increased to Rs 100,000 p.a from Rs 50,000. This will encourage the investments in the retirement plans.