New Delhi: Incumbent operators such as Bharti Airtel, Vodafone and Idea Cellular, along with the new entrant Reliance Jio, Wednesday formally joined the bidding race for the biggest-ever spectrum auction that kicks off on 1 October.
Other carriers -- Reliance Communications, Aircel and Tata Teleservices -- too submitted their applications to participate in the upcoming auction at the close of the deadline today, sources said.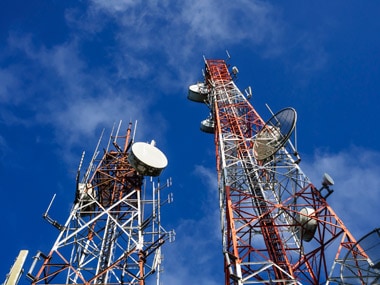 While the notice-inviting applications closed today, the Department of Telecom is likely to publish ownership of the applicants tomorrow for scrutiny and pre-qualification by Monday.
The last date for withdrawal of applications is 22 September.
Interested bidders were asked to submit their applications by today for the auction that will see airwaves worth Rs 5.63 lakh crore go on sale.
In a recent interview to PTI, Telecom Minister Manoj Sinha had said service providers not buying airwaves will not be able to take on competition.
Sinha had added that companies need spectrum to give good quality service, increase revenue and "maintain a good image" and he expected an enthusiastic participation.
The government will start the mega airwave auction on October 1 in which mobile frequencies in all bands -- 700 Mhz, 800 Mhz, 900 Mhz, 1800 Mhz, 2100 Mhz and 2300 Mhz -- will be put on the block.
The finance ministry in the budget pegged the revenue at Rs 98,995 crore from the telecom space, which includes Rs 64,000 crore from the auction of about 2,354.55 Mhz of spectrum and the rest from various levies and services this financial year.
All the radiowaves being put up for auction can be used for high-speed 4G services.
This is the first time the government will auction premium airwaves in the 700 Mhz band. This is considered as the most premium as the cost of providing service is one-third of 3G under the 2100 Mhz band.
The 700 Mhz band alone has potential to fetch bids worth Rs 4 lakh crore if all the spectrum in it gets sold at the base price though most analysts have predicted a muted response in this band, given the exorbitant pricing.
As per rating agency ICRA, the consolidated debt level of the industry stood at around Rs 3,80,000 crore in December 2015 against Rs 2,90,000 crore in March 2014.
Going forward, considering the estimated level of participation in the auction, the industry debt would go up to around Rs 4,60,000 crore.
Updated Date: Sep 14, 2016 18:29 PM