New e-commerce policy aids smaller players by breaking unholy nexus between marketplace and affiliate sellers
The domestic lobby has succeeded in convincing the government that friendliness towards FDI in e-commerce should not hamper healthy competition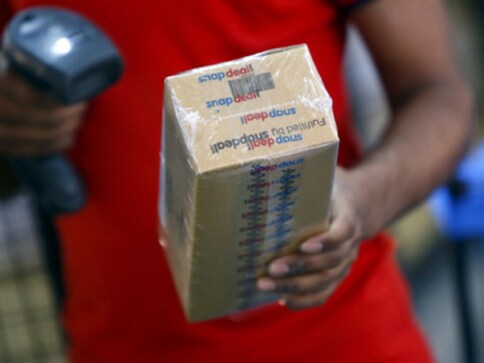 At first look, the new e-commerce policy announced by the government may look like a triumph of nationalism over globalisation, but on harder examination, the policy that restricts 'cashbacks' and discounts by online retailers is essentially a sign of progressive capitalism in which competition is well-regulated to ensure that customers are not lured in the short run only to be short-changed in the longer term.
More important, the new policy clearly cracks down on cosy "exclusive" agreements in which online marketplaces have deals with retail companies in which they themselves hold stakes to the potential detriment of smaller traders and retailers who are on the same marketplace.
For consumers who have been seeing a rain of discounts, the honeymoon may be partially over, but a better way to look at it would be to see the policy as an attempt to stabilise the long-term health of the e-commerce industry to ensure competition that benefits customers and support thousands of small traders and manufacturers wanting to go online.
To get to the bottom of the issue, one needs to understand that Amazon and the now Walmart-controlled Flipkart are both online marketplaces rather than retailers. In that sense, they serve as supposedly neutral platforms for manufacturers and traders by providing what is essentially a technology-driven value.
Think of them as the electronic equivalents of the builders of malls in which various brands showcase and sell their ware. But what if a builder occupies the front portion of a mall and offers special discounts that stop customers from going deeper into the mall? Or what if a mall owner offers its own venture a shop for which it charges a lower rent? The situation created by Amazon is something akin to that.
Amazon has its own retail joint ventures, such as Cloudtail and Frontizo, which compete with other retailers in its own marketplace. In such a context, any discount or cashback it offers needs to be transparent in a manner that customers do not get pulled into sweetheart deals with a long-term catch. You could say there is a potential here for something akin to dumping in foreign trade parlance where goods are deliberately sold cheaply by a seller to weaken the competition.
The new policy forcibly de-links and monitors cashbacks and discounts from a platform-seller arrangement. In essence, the government has separated the church from state in e-commerce by breaking a potentially unholy nexus between technology-driven platform services and inventory management.
The point to remember is that e-marketplaces are difficult to build but once they are in place, they have an inherent advantage because they become virtual destination hubs to which shoppers flock.
If Amazon or Walmart use their global financial muscle and early technological lead to smother competition from Indian companies, there is a potential threat to homegrown marketplaces such as Snapdeal.com, TradeIndia, IndiaMART and even the Kishore Biyani-led Future Group that runs the Big Bazaar chain of retail stores. However, it is equally true that creators of complex technology platforms need incentives.
By intervening at this juncture, the government has set the stage for some competition between technology-driven platforms to minimise the chances of monopolistic marketplaces from emerging. It is in line with the statement made by commerce minister Suresh Prabhu recently that the government wants transparency in pricing and discounts.
Perhaps is too early in the game to use a term such as "predatory pricing" but the fact is that smart discounts from one cash-rich retailer can potentially pre-empt competition from smaller retailers. Giant retail entities such as Cloudtail typically use their higher risk appetite driven by deep pockets to source goods at bulk rates from manufacturers or through long-term procurement arrangements. This is how in the offline world Walmart edged out mom-and-pop shops in the US and elsewhere.
The big questions have been whether the domestic trade/retail industry should be allowed to fade out and whether the absence of healthy Indian competitors for global e-commerce and retail giants poses a long-term discomfort for India. Clearly, the domestic lobby has succeeded in convincing the government that friendliness towards foreign direct investment (FDI) in e-commerce should not hamper healthy competition.
The policy is a likely victory for the India Tech group championed by Sachin Bansal, the richly dislodged co-founder of Flipkart, who has been pleading for kind of protectionism in the e-commerce industry, in addition to the All India Online Vendors Association and the Confederation of All India Traders.
But it must be remembered that within the domestic lobbies, traders should not be confused with techies. Government policy to specifically help homegrown online marketplaces is still a separate issue that seems to hang in the air. There is a case that global platforms have extra technological muscle in addition to their financial clout.
Deeper questions lurk in the woodworks. The rise of data science to gauge and serve consumer preferences and the rise of fintech (financial technology) startups are such that e-commerce will remain a minefield for smaller players and regulators alike. Things can get tricky here because state policy has to balance several interests such as those of consumers, retailers, small manufacturers and large-scale manufacturers.
It is also pertinent to remember that Indian techies are employed by the thousands by the likes of Amazon and Walmart. Though the companies may be foreign-owned, the technology they deploy has a "Made in India" perspective that cannot be ignored.
What the government has done so far is a critical minimum in an emerging context. Both policy-makers and regulators including the Competition Commission of India have a lot of hard work ahead in the coming days in which apples of discounts and oranges of financial technology and data science will be mixed to create a complex e-commerce landscape.
(The writer is a senior journalist and commentator. He tweets as @madversity)
Entertainment
In an EXCLUSIVE interview with Firstpost, costume designer Denise Wingate narrates the stories behind the show's most memorable looks, including how she incorporated leading star Riley Keough's iconic rock lineage.
Entertainment
Priyanka Chopra talks about her character in Prime Video's Citadel, the challenges of the show, working with Russo Brothers and the stunt scenes
World
Chinese CCTV companies have become notorious for spying on Chinese subjects and also on foreigners, sometimes in other countries. The US government too uses CCTV and other digital security systems to spy on their own citizens, but also on foreign nationals in other countries