New-age savvy: Digital acceleration at Infosys, TCS shows India's software giants are finding their mojo again
A combination of growth in digital segments and a lower attrition would help Infosys retain its image as an admired institution.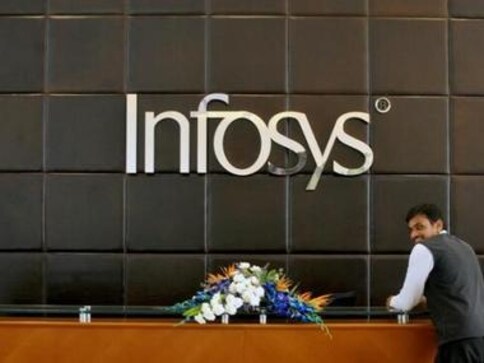 If you do not like to miss the wood for the trees, here is a takeaway line: India's IT giants are finding their mojo again after years of uncertainty, and Infosys, which has had its share of problems unique to its own history, more so. The Bangalore-based company has officially missed some profit estimates made by street analysts in quarterly results for July-September unveiled this week but is showing several signs to indicate that it is waking up to a new tomorrow in 'digital' -- a broad-brush expression for a range of services based on revolutionary opportunities triggered by the Internet.
Coming days after Tata Consultancy Services (TCS) showed reasonably strong growth in revenues of 20.7 percent and in a profit of 22.6 percent year-on-year, Infosys reporting much lower growth may raise questions. However, Infosys is like a cricketer coming into bat after some injuries that put him out of form. A 17.3 percent yearly surge in consolidated quarterly revenues and a 10.3 percent rise in net profit is no mean achievement for Infosys. Given that Salil Parekh is only 10 months into his job as Infosys CEO, that is not a bad deal. Constant profit margins are better than falling ones in such a context.
Consider three major factors at work. A weaker rupee that has lost 14 percent against the US dollar from a year ago may be a matter of anxiety for policy-makers fretting over oil imports at New Delhi and Mumbai, but is a big boost for the top two IT service exporters of India that earn in dollar terms.
Infosys clearly sees strong demand in the US and Europe, and that feels like old times because both these regions are showing a strong growth rebound and are in a mood to tighten monetary policies. That is good news for India because the next step is for IT service clients to either spend on new initiatives or tighten their belts -- and that fits squarely in with the capabilities and cost-effectiveness of Indian companies.
What has changed over the past decade is not just a bounceback from the global financial crisis of 2008, but also a gradual yet reasonably fast change in technologies. If you go back to the 1990s, India's IT giants were not only stronger in wage differentials, they were also essentially serving pre-Internet era companies as they embraced the networking revolution with matching cost benefits. That honeymoon is over.
In the second phase, cloud computing and an explosive growth in mobile telecoms and bandwidth have meant that software apps and storage can be shared over the Internet, and this is a bit like large buses replacing small cars. For car makers, such a development is bad news. Similarly, for Infosys and other IT companies, the switchover to new, pervasive digital age technologies in the short run meant a decline in old-world demand, but a closer look would reveal that there have been fresh opportunities arising from a new business ecosystem.
Infosys says 'digital' revenues stood at $905 million in the latest quarter, growing at 33.5 percent year-on-year. The segment accounted for 31 percent of the total revenues. In the previous quarter, Infosys's digital business grew by 25.6 percent in constant currency and made up 28.4 percent of revenues.
New deals in the latest quarter worth $ 2 billion is another pointer. So are the acquisitions of Fluido and WONGDOODY that have 'digital' written all over. All that shows there is clearly an acceleration in the right direction with interesting if not exciting growth possibilities.
Global strategy consulting leader McKinsey defines three attributes for 'digital': "Creating value at the new frontiers of the business world, creating value in the processes that execute a vision of customer experiences, and building foundational capabilities that support the entire structure."
If you really break all that down, it basically is a revolution not in productivity as seen in the early days of IT but a revolution in terms of culture and practices. That spells opportunities that call for a mix of business knowledge, creativity and technology skills. In crude terms, we could see this as a cocktail of old-world IT practices and business process outsourcing in levels of skills, with some smart rewiring of businesses thrown in. TCS and Infosys are trying to tap into this.
TCS saw its digital business grow by as much as 60 percent year-on-year in the second quarter. Infosys may have a long way to go in catching up with TCS but nothing stops it from exploiting the new frontiers. In hindsight, it seems that apart from financial issues related to the acquisition of Panaya and the boardroom clashes that led to the exit of Vishal Sikka as CEO and the entry of Salil Parekh, a key issue was one of strategy.
Sikka, with his past in Germany's SAP, wanted to inject a product DNA into Infosys. Under Parekh, the enhanced focus is on digital services. This is a bit like a brown bread maker trying to be a pizza chain before turning to bread again -- but this time with multi-grain loaves to give it a combination of edge and volumes.
Infosys, TCS, Accenture, and IBM are among companies showing "digital" growth numbers to the stock market to showcase their potential.
This and the putting behind of issues related to the Panaya acquisition, such as the severance pay given to former CFO Rajiv Bansal, are financial injuries that have cost Infosys a good two years at least in shifting gears to reap the whirlwind of a new industrial revolution. But, as they say, better late than never.
TCS, which now has more than 400,000 employees, added 10,227 professionals in the July-September quarter, the highest in three years, while employee attrition in IT services stands at 10.9 percent. Perhaps the best sign of green shoots in the industry is that TCS plans to hire 28,000 fresh graduates from campuses this year.
Infosys has a lot of catching up to do. It added only 7,834 to its headcount in the September quarter, taking its employee strength to 2,17,739 -- just over half of TCS. The company now has to manage attrition that is twice as high at 22.2 percent.
Can Salil Parekh bring a semblance of stability to what was once India's darling employer? A combination of growth in digital segments and a lower attrition would help Infosys retain its image as an admired institution. A big acquisition in Europe or America to bring in a demand surge -- and not just boutique capabilities -- may just do the trick. It won't be a bad idea to look out for that. Difficulties in getting work visas under the Trump administration could well be an opportunity for Infosys if it manages to ramp up "offshore" work that it once prided itself for. But it takes more doing. Parekh has his job cut out.
(The writer is a senior journalist and commentator. He tweets as @madversity)
World
As per the latest annual report of IBM, the job cuts would amount to a 1.4 per cent reduction from its headcount of 2,80,000
Business
The dollar index, which gauges the greenback's strength against a basket of six currencies, fell 0.02 per cent to 102.08