Negative defence budgets in 'actual terms' are hollowing out India's armed forces
Major General BC Khanduri-led Parliamentary Standing Committee on Defence lambasts the Indian government for inadequate defence budget allocations.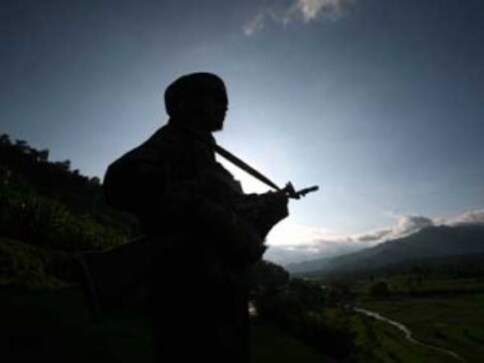 Presenting its forty-first report to Parliament on 13 March, 2018, the Major General BC Khanduri-led Parliamentary Standing Committee on Defence lambasted the union government for inadequate defence budget allocations. The Committee has observed that the "allocation of Rs 21,338 crore for modernisation is insufficient even to cater to committed payments to the extent of Rs 29,033 crore earmarked for 125 ongoing schemes, emergency procurement of armaments and weaponry for 10 days of intense war, and other Director General Ordnance Factories requirements".
The Committee has been extremely critical of the 4.5 percent increase in the revenue component of the Army's budget, pointing out that this will get totally consumed during the implementation of the Seventh Pay Commission. Noting that out of a projection of Rs 40,073 crore for operations and maintenance, only an allocation of Rs 30,791 crore has been made, the Committee said, "The budget for operations and maintenance is a critical component for ensuring operational preparedness at any given point of time." It also noted that allocations made for the Services are "not supportive to the inevitable needs of the Army", with "huge deficiencies and obsolescence of weapons, stores and ammunition existing in Indian Army".
The most serious observations of the Committee were: the Army is holding 68 percent of vintage category, just about 24 percent of current category, and only eight per cent of state-of-the-art category; increase of 2.84 percent in the Navy's budget would not even cater to inflationary pressure - maintaining requisite armament level and emergency procurements will require more funds, and a shortfall of Rs 6,440 crore in the revenue budget of the Indian Air Force (IAF) is likely to impact operational preparedness, ability to procure spares and fuel, apart from leaving gaps in the force's training program, serviceability of older systems and provision of basic amenities to personnel.
It would be prudent to acknowledge that while the Chairman of Committee, General Khanduri, is from the BJP (he was a union minister during NDA I), this is an all-party committee, which needs to be taken seriously. But that is unlikely to happen despite some serious TV debates on the evening of 13 March, where the government was represented by a young spokesperson trying to defend defence allocations, arguing nominal percentage hikes, which actually amount to negative defence budgets in actual terms without accounting for inflation and associated factors. It would have been appropriate for the Defence Secretary and the Finance Minister to justify the recurring measly defence allocations under the present government.
After all, it is the Finance Minister who has been arbitrarily slashing down defence budget projections, without taking into consideration evolving threats and operational requirements, as pointed out by the Committee on an earlier occasion. The Defence Secretary (not the Defence Minister) continues to be charged with the defence of India under the Allocation of Business & Transaction Rules Act 1961, which has not been changed for dubious reasons.
Government apathy?
The unfortunate part is that this is not the first time that the Parliamentary Standing Committee on Defence has indicted the government. In its report tabled in Parliament on 9 March, 2017, the Committee had slammed the government for its adhocism, casual and lackadaisical approach saying it would adversely affect the country's defence preparedness as well as hit the morale of the forces.
The highlights of this report included: in terms of modernization demands for FY 2017-2018, the Army, Navy, and Air Force have only received 60, 67, and 54 percent respectively; only Rs 86,488 crore has been earmarked for modernization from the total defence outlay of Rs 2.74 lakh crore – what makes matters worse is bulk of this capital will be used to pay 'committed liabilities' of earlier arms contracts instead of new projects. The Committee had asked the government to allocate an additional Rs 13,000 crore for defence in the current financial year ending 31 March, but nothing has been allotted. Unfortunately the Defence Budget 2018-2019 too is 'negative' in actual terms.
Security-challenges galore
India's security challenges are unique. The country faces serious internal security threats, proxy war, and external security threats from two nuclear capable adversaries who are in a strategic alliance aimed at limiting India's strategic space. India's defence spending has not been in tune with its strategic security needs. If defence allocations are not increased the asymmetry in the defence capability vis-a-vis China will increase to unacceptable levels. And this may well happen with no heed paid to arbitrary capping of defence allocations without taking operational imperatives into cognizance.
Unfortunately, the Parliamentary Standing Committee on Defence only has an advisory role and this report too will pass. After two-three days of hullabaloo, the media will lose interest and the discussion will be replaced by one about Karti Chidambaram, Sunanda Pushkar's death, the farmer agitation or something else. The fact that the China-Pakistan threat continues to grow will be brushed under the table. Already, motivated views are being put out that the talk of war is all rubbish and needs to be stopped. A rosy picture is also being painted about a reset of relations with China. But war itself is not understood, leave aside hybrid war. The fact remains that ruling out a standoff at the border escalating to higher conflict can be most stupid in the current scenario.
'Chinese have arrived'
It would be prudent to heed what Army Chief General Bipin Rawat said at the Vivekananda International Foundation on 13 March. The "Chinese have finally arrived…. They did not forget that military power should rise simultaneously with the economy. That is why they stand strong today in the international world order, challenging the might of (the) USA…. There is a belief (in India) that the defence expenditure is actually a burden on the state. They believe that whatever is put in defence it is something that comes without any returns. I want to dispel that myth. If your economy has to rise, you have to ensure security to that establishment that is going to be poured in your country."
The author is a former Lt. General with the Indian Army.
also read
India
The building has been completed in about two-and-a-half years at an estimated cost of nearly Rs 1,200 crore. Nearly 20 Opposition parties boycotted the event, accusing the prime minister of "sidelining" president Droupadi Murmu
India
On Thursday, two terrorists associated with the banned outfit Lashkar-e-Taiba (LeT) were arrested along with arms and ammunition in Baramulla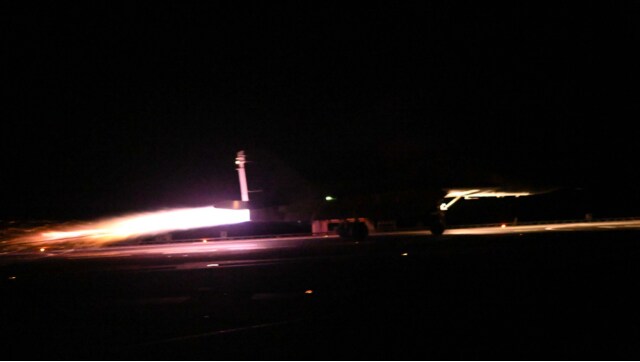 India
The Indian Navy has claimed that this is an important step towards the Indian government's goal of 'Atmanirbhar Bharat' in the defence sector