NDA launches special forum at Global Skills Summit to train 400 million people by 2022
Nirmala Sitharaman launched 'CEOs4Skills' - a premium forum of top CEOs, during the Global Skills Summit in New Delhi on 10 September.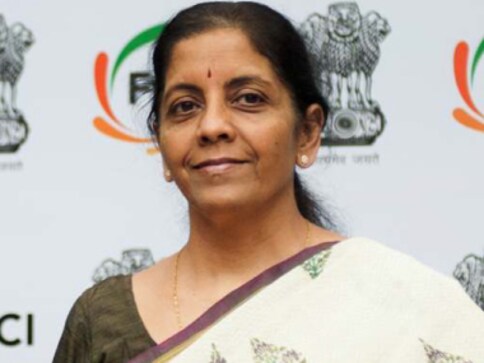 New Delhi: Consider the following data:
India ranks 100th among 124 nations on World Economic Forum's Global Human Capital Index.
The Indian industry's projected demand for workforce by 2020 is 109 million skilled workers.
45 million people need to enhance their skills or acquire skills by next decade.
Only 5 percent of youngsters in India get proper training.
The above set of data speaks volumes about the demand-supply ratio of skilled workforce in India and how India, with a large young population, could be the hub of skilled manpower.
Keeping with Prime Minister Narendra Modi's vision for skill development for 400 million people by 2022, the Minister of State for Commerce & Industry, Nirmala Sitharaman launched 'CEOs4Skills' - a premium forum of top CEOs, during the Global Skills Summit in New Delhi on 10 September.
The premium forum of chief executives will come together to participate and contribute in achieving the PM's vision of training 400 million people by the year 2022.
The forum will act as a platform, where industry captains and the skill providers, through a body like FICCI, can come together to address and find solutions for the wide gap between demand and supply of skilled workforce.
It aims to establish thought leadership in developing a strategic direction in the skill-building landscape, play a key role in bringing together training, skill-building and job creation with a common purpose and also play a lead role in social transformation.
"In order to provide the youth of India with additional skills in every sector and to make them employable, the Ministry of Skill Development has been linked with 35 sectoral areas for imparting training. There's a need for greater participation of industry in driving ahead the movement of 'Skill India'," said Sitharaman at the summit organised jointly by the Ministry of Skill Development and industry body FICCI.
Referring to the cohesive ecosystem of Silicon Valley, Sitharaman added, "Many Indian brains were being nurtured at the Silicon Valley and they were acquiring skills and employing it effectively at work. Hence, India too needs a similar ecosystem where talent and skills can be nurtured. Keeping this in mind, the Indian government created the Ministry for Skill Development and Entrepreneurship, which is working with skill councils of various sectors to bridge the gap between the skill demand of employers and skill development of the workforce."
"The PM wants India to be the 'Skill Capital' of the world and it can fulfil the shortage of 57 million workers that will arise by 2020. The government will use a lot of public funds for the purpose," the minister mentioned.
Jyotsna Suri, president, FICCI added, "Employers have cited lack of trained manpower as one of the major concerns for their growth aspirations. Hence, the 'Make in India' would boost manufacturing in India and create more jobs. A greater integration of the 'State Skill Missions' that would drive the Skill agenda in the states, 'Skill India' mission and 'Make in India' are essential with the active participation of all stakeholders."
TV Mohandas Pai, chairman, Manipal Global Education Services, emphasised on labour-intensive industry to absorb the emerging workforce for the success of 'Make in India' programme.
"Instead of incentivising capital, there's a need to incentivize job creation and labour, which will encourage entrepreneurship and result in creation of jobs for emerging workforce of 24 million people," added Pai.
India
The government also announced a fertiliser subsidy of Rs 1.10 crore and a customs duty cut on raw materials for plastic products
India
She also added that the Congress was involving itself in absentee politics and what we required was a Congress-mukt Bharat
India
Nirmala Sitharaman said Prime Minister Narendra Modi was also encouraging the party workers, leaders and legislators to work for the welfare of the people