NCLT approves Liberty House bid for Amtek Auto; total potential recovery by creditors calculated at Rs 4,404 crore
Amtek has a total debt of Rs 12,603 crores and the liquidation value of its assets was determined at Rs 4,119 crores
New Delhi: The National Company Law Tribunal (NCLT) on Wednesday approved the bid of UK-based Liberty House to acquire the debt-ridden Amtek Auto.
The Chandigarh bench of the NCLT has approved the Liberty House bid on recommendation of the Committee of Creditors (CoC) of the company.
"The Adjudicating Authority (NCLT) has been pleased to approve the resolution plan submitted by Liberty House Group Pte Ltd," Amtek Auto informed BSE.
Amtek has a total debt of Rs 12,603 crores and the liquidation value of its assets was determined at Rs 4,119 crores. Liberty House has offered Rs 3,225 crore affront and fresh infusion for stabilising and improving operations to the tune of Rs 500 crores. The total resolution amount stands at Rs 4,025 crores.
"The total potential recovery by the Financial Creditors has been calculated at Rs 4,404 crore," NCLT has said in its orders.
It further said:"The resolution plan submitted by LHG Pte Limited is found to be in conformity with sub-section (2) of Section 30 of the IBC Code and the same is approved with the modification that the timelines given in the resolution plan shall stand extended during the period".
Amtek is one of the largest integrated auto component manufacturers in India with operations across forging, iron and aluminium casting, machining and sub-assemblies.
In July last year, NCLT had admitted insolvency proceedings initiated by a consortium of banks led by Corporation Bank.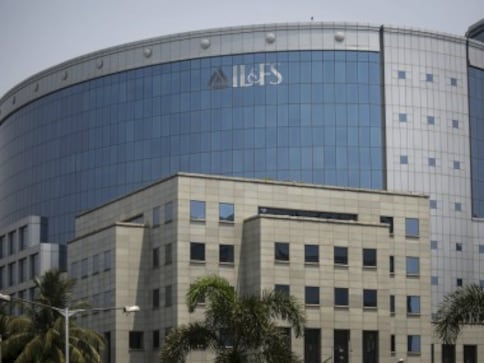 Business
The lawyer of Rupa Kapoor, wife of former non-executive director of IL&FS, Vaibhav Kapoor, Wednesday asked the NCLT Mumbai bench on the validity of freezing her joint account,
Business
National Company Law Tribunal (NCLT) had, on 8 December, suspended all the eight directors of Unitech over allegations of mismanagement and siphoning of funds, while authorising the government to appoint its 10 nominees on the board
Business
In a high drama at the National Company Law Tribunal (NCLT), Unitech first suffered a jolt when its 10 directors were suspended by the tribunal, which allowed government to appoint their replacements.