NBFC crisis may delay real estate sector's much-anticipated recovery as loan disbursals to developers slow down
Besides the financial sector, the real estate business may also face the heat due to the ongoing crisis in NBFC sector, triggered by IL&FS default.
Kolkata: Besides the financial sector, the real estate business may also face the heat due to the ongoing crisis in NBFC sector, triggered by IL&FS default.
"As on March 2018, NBFC's exposure towards real estate is 7.5 percent accounting for Rs 1.65 lakh crore," real estate consultant Anarock Capital MD & CEO Shobhit Agarwal told PTI.
"Post the banking systems freeze on real estate funding due to rising non-performing assets, NBFCs and HFCs are the sole sources of funds for the cash-strapped developers," he said.
The NBFC crisis needs to be resolved as soon as possible or the real estate sector's much-anticipated recovery will be postponed by a couple of quarters, Agarwal said.
Now, NBFCs are struggling and their loan disbursals to developers have slowed down significantly, he said.
The repayment burden is about 1.2 lakh crore ($16.3 billion) of commercial paper in October-December, near a record 1.46 lakh crore in August-October, according to
available data.
The consultant quoting Credit Suisse report said NBFCs and Housing Finance Companies (HFCs) have played a major role in credit supply in recent years, accounting for nearly 25-35 per cent of incremental overall credit.
While bank credit growth in the last two years averaged at a mere seven per cent, a strong 20 percent-plus growth in NBFC credit aided overall credit expansion beyond 10 per cent.
"Despite residential sales gradually picking up q-o-q, they are nowhere near their peak levels. With a substantial number of residential projects running behind schedule, the crisis could further exacerbate liquidity woes and impact project delivery timelines even more," Agarwal said.
As per Anarock data, more than 5.75 lakh residential units are running behind schedule across the top 7 cities since their launch in 2013 or before.
Many listed realty developers such as Puravankara, DLF, Prestige Group, Oberoi Realty and Godrej Properties have well-diversified portfolios and many of these have also
reduced their debts and ventured into affordable housing where growth is currently the highest, he said.
Find latest and upcoming tech gadgets online on Tech2 Gadgets. Get technology news, gadgets reviews & ratings. Popular gadgets including laptop, tablet and mobile specifications, features, prices, comparison.
Business
The meeting is expected to review fund flow to stressed NBFC and MSME (micro, small and medium enterprises) sectors, sources said
Business
Shares of Edelweiss Financial Services plunged 8.43 percent, Indiabulls Housing Finance 7.57 percent, PNB Housing Finance 7.56 percent, Cholamandalam Investment and Finance Company 7.15 percent, Can Fin Homes 6.39 percent and Gruh Finance 5.88 percent on BSE.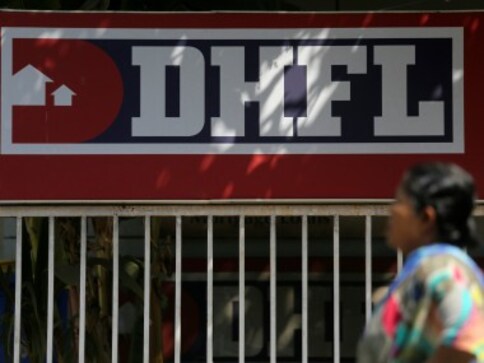 Business
After DHFL's bond repayment default, rating agencies CRISIL and ICRA had on Wednesday downgraded rating on its Rs 850-crore commercial paper to 'default' from 'A4'.