Nasscom (National Association of Software & Services) has set up its first warehouse in Chennai today.  Chennai is known to be quite popular for its automobile and IT industry. One of the fastest growing cities in the world, Chennai is home to more than 20 Indian companies that have a net worth of more than $1 billion. It is often seen as the secondary financial hub following Mumbai.  The city is emerging as the SaaS Hub as it has a large base of B2B SaaS product companies triggered by the success of few startups supported by right set of domain talent, according to a press release.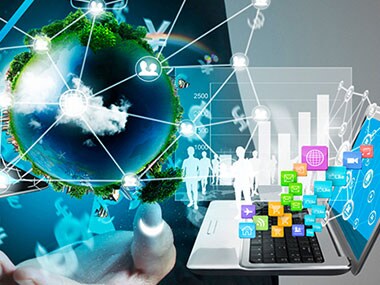 The warehouse which is spread across 8000 sq.ft can house up to 50 start-ups allowing them to learn, work, and accelerate their companies. The entrepreneurs will be provided with early stage mentoring, connect sessions,  access to resources from Google, Amazon, Microsoft, IBM cloud, Kotak etc. The selection would be finalized by a selection committee comprising of stakeholders from the government as well as the industry, viz. Government of Tamil Nadu and NASSCOM.
A MoU was signed between Department of Information Technology, Tamil Nadu, and Nasscom today.
The warehouse will nurture nearly 200 entrepreneurs, said Rajat Tandon, Vice President, Nasscom 10,000 start-ups, adding, "We have seen immense talent and enthusiasm here and wanted to further encourage and support the entrepreneurs through our 10k program. A co-working space like this is necessary in order to boost the startup ecosphere of the city."
"Chennai has a strong entrepreneurial culture and we definitely want to back this culture and support these entrepreneurs in every possible way. We hope that this initiative will bring a new dynamism to its entrepreneurs," said J Jayalalitha, chief minister.
Start-up warehouse is a premium co-working space introduced by 10,000 start-ups in August 2013. It incubates start-ups from a diverse range of verticals. The warehouse has a number of facilities, including a 10 Mbps broadband leased line, quality infrastructure with AC, chair, tables, tea/coffee, logistics etc. The co-working space allows early-stage technology start-ups to work for 6-12 months during which start-ups will get showcased at select Nasscom events and other events of partner organizations.
Nasscom's 10,000 Start-ups aims to scale up the start-up ecosystem in India by enabling  incubation, funding and support for 10,000 technology start-ups in India over the next ten years. The program's vision is to foster entrepreneurship, build entrepreneurial capabilities at scale and strengthen early stage support for tech start-ups. The initiative brings together key stakeholders of the ecosystem including start-up incubators, accelerators, angel investors, venture capitalists, start-up support groups, mentors, and technology corporations.
Firstpost is now on WhatsApp. For the latest analysis, commentary and news updates, sign up for our WhatsApp services. Just go to Firstpost.com/Whatsapp and hit the Subscribe button.
Updated Date: Mar 02, 2016 15:25:31 IST