Nasscom cuts IT export growth forecast to 8-10% in FY17 on weak spending, currency headwind
The lowering of full year growth guidance, from the earlier estimate of 10-12 percent, mirrors the muted outlook given by Indian IT majors such as Infosys and Wipro after the September quarter results
New Delhi: Global political and economic uncertainties, slowdown in IT spends by banking/financial services and currency volatility have led Nasscom to slash India's software export growth outlook to 8-10 percent for the current fiscal year ending 2016-17.
The lowering of full year growth guidance, from the earlier estimate of 10-12 percent, mirrors the muted outlook given by Indian IT majors such as Infosys and Wipro after the September quarter results.
"The industry is going through a transient phase with various domestic and global factors impacting its performance," Nasscom President, R Chandrashekhar said.
The IT and BPM export revenue is now expected to be $116-118 billion in 2016-17 as against $119-121 billion projected at the beginning of the year by the software services industry body.
The industry had notched up export revenue of $108 billion in 2015-16. Nasscom said the incremental revenue would be between $8-10 billion in 2016-17, as against $10 billion in 2015-16.
The export revenue growth (in constant currency) was 12.3 percent in the previous financial year.
Global political uncertainties (Brexit and post-election dynamics in the US), economic uncertainties (currency volatility and GDP decline in key markets) and slowdown in financial services, energy and telecom are all impacting the industry's revenue growth, Nasscom said.
"The effect of various short-term factors may show for a couple of more quarters, but the worst is behind us," Chandrashekhar said, adding that while there has been deferring of deals no major order cancellations have been reported yet.
The short-term political and economic uncertainties are expected to last for two quarters or so, but pervasive technology trends like increase in digital spends, smaller deal sizes and move towards partnership arrangements in contracts will be visible over a larger period, he said.
Indian firms will have to enhance their digital capabilities and reskill themselves, to stay globally competitive, he added.
Nasscom emphasised that its long-term targets for the Indian IT industry remain unchanged and the sector is on track to reach $350 billion revenue mark by 2025. On whether the new administration in the US under President Donald Trump would impact business prospects of Indian tech industry given his anti-outsourcing posturing, Chandrashekhar said that economic realities will ultimately lead to a more balanced and measured approach.
The export-led Indian IT industry derives over 60 percent of its revenue from the US.
Expressing concern over rising protectionism and anti-globalisation sentiment across the world, Chandrashekhar said such shifts are not only against India's interest but also "not good for those countries themselves".
On whether Nasscom has factored in the possibility of Indian tech industry losing out on outsourcing contracts in after Trump's victory, Chandrashekhar said that while many things have been mentioned during the poll campaign phase, once the hard realities of governance set in, countries will have to assess for themselves what is in their interest.
The Indian IT Industry has been battling global macroeconomic and political headwinds over the last few quarters, and all these uncertainties have reflected in the muted earnings outlook of Indian IT majors.
Wipro has registered a drop in the second quarter net profit and warned that revenues in the October-December period could be impacted by a "mixed demand environment".
Wipro's third quarter guidance of 0-2 percent sequential growth reflected sentiment similar to that of larger rivals, Tata Consultancy Services and Infosys.
TCS and Infosys posted muted growth numbers for the second quarter as well and said they are witnessing softness in the banking and financial services sector and client spending.
Infosys, in fact, slashed its annual revenue guidance for the second time this year to 8-9 percent.
Business
While the economy has shown signs of recovery after contracting in the first two quarters of the 2020-21 financial year, experts say the road to complete recovery would be a long one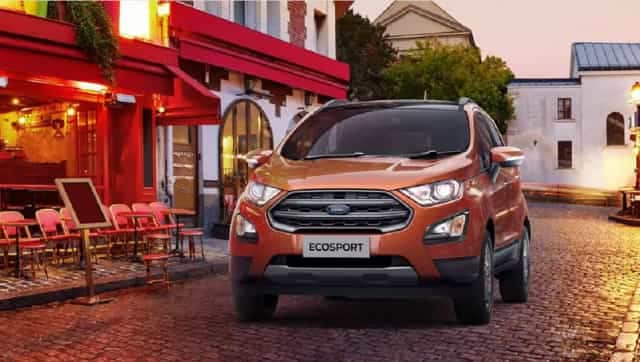 Business
It is quite apparent like its predecessors General Motors and Harley-Davidson, Ford too failed to create a space for itself in the highly competitive and price-sensitive Indian auto market
World
Franco-British relations are at rock bottom after the UK, Australia and the US formed a military alliance, excluding France