Naresh Goyal likely to relinquish Jet Airways' controlling stake to Etihad; layoff continues as crisis deepens
If the deal takes place, Etihad's holding in Jet Airways will increase up to 49 percent, the maximum permissible limit for a foreign company in the country.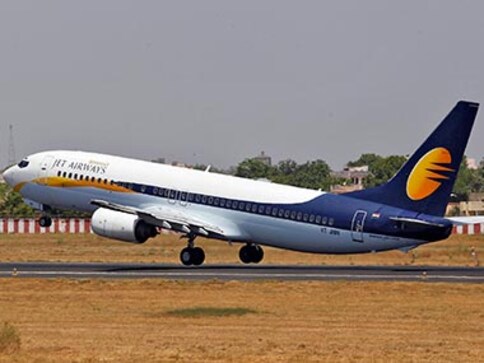 Jet Airways chairman Naresh Goyal may relinquish his controlling stake in the firm to Abu Dhabi-based Etihad Airways as the cash-strapped airline seeks more fund infusion in a bid to overcome the mounting crisis, said media reports. The full-service carrier is partially-owned by Abu Dhabi-based Etihad Airways.
If the deal takes place, Etihad's holding in Jet Airways will increase from the current 24 percent to 49 percent, the maximum permissible limit for a foreign company in the country. Goyal holds 51 percent stake in the beleagured airline, said a report in the Business Standard.
In October, Goyal had approached Reliance Industries Ltd (RIL) chairman Mukesh Ambani and chairman emeritus of Tata Group Ratan Tata to raise capital for his crisis-hit airline.
In November, Tata Sons confirmed its interest in acquiring Jet Airways but said no concrete "proposal" had been made by the group so far.  Media reports said that the Tatas were not keen to engage with the airline as long as founder Naresh Goyal was in the chairman's seat.
"Over the last few days there has been growing speculation about Tata's interest in Jet Airways. We would like to clarify that any such discussions (to acquire Jet Airways) have been preliminary and no proposal has been made," Tata Sons had said in a statement.
Amid the crisis, the airline continued with layoffs to cut the costs. Jet Airways had on Monday sacked 16 more employees after giving pink slips to 20 of staff in October as part of its cost cutting measures to help the debt-ladden airline afloat amid bids to look for potential investors.
The 16 sacked employees were working as ground staff in Jet Airway's Kochi and Hyderabad offices, said sources.
Before laying off off 20 employees, including some senior-level executives from the in-flight services department, last month, it reportedly had asked 15 managerial-level employees from various departments including engineering, security and sales, to leave the company.
Earlier this month, two independent directors — Ranjan Mathai and Vikram Singh Mehta — had quit Jet Airways board.
Earlier on Monday, Jet Airways had appointed Robin Kamark as the strategic partner Etihad Airways' nominee director on its board from 1 December.
The appointment of Kamark, who would replace Harsh Mohan, comes at a time when the struggling Jet Airways is looking at ways to raise funds. He had spent 17 years at Scandinavian Airlines System (SAS Group).
Shares of Jet Airways is currently trading at Rs 313, up 1.36 percent from previous close on the BSE.
--With PTI inputs
also read
Business
Jet shares rose about 14.3 percent today amid speculation that it may become the first Indian carrier to secure foreign investment.
Business
Jet funds subsidiary JetLite's operations and has itself acknowledged that JetLite's networth has become negative, which puts in doubt JetLite's ability to return the loans provided by Jet Airways. Another reason for Jet to worry.
Business
Cash crunched Jet Airways has sought a soft financing of $350 million from its investment partner Etihad Airways, as it continues to hold discussions with the latter to offload additional stake in the carrier