Narendra Modi's unfulfilled promises: Govt must give up control of PSBs; regime has no business to be in business
In its fifth year, the Modi government should walk the talk on privatisation of state-run banks.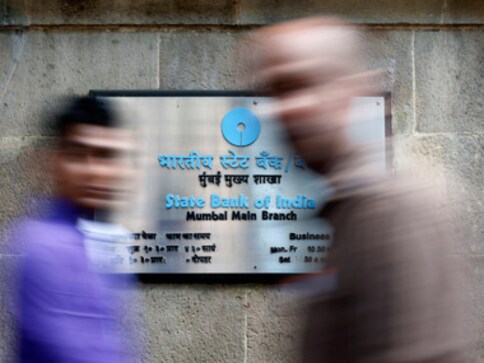 The writing was on the wall for everyone to see, but they chose to look in the opposite direction.
When the Narendra Modi-led government assumed power in May, 2014, with pomp and show, there were warning signals all over about the deteriorating state of the nation's banking sector. Gross NPAs (non-performing assets) were still at Rs 2.5 lakh crore as on March, 2014 (now it is close to Rs 9 lakh crore).
But that Rs 2.5 lakh crore figure hardly captured ground realities. There were plenty of signs all around that it was a manipulated number and that the NPAs pile was much bigger. Banks used to merrily evergreen loans (technically adjust bad loans so that computers can be fooled) to help out their corporate friends, who in turn, enjoyed political patronage.
Hidden NPAs on the books of banks, mainly public sector banks (PSBs) that constituted 90 percent of the assets of Indian banking system, were just waiting to tumble out of the closet.
The process began when the Reserve Bank of India (RBI) announced a roadmap for early identification of stressed assets in the banking system and eventually asked banks to call a spade, a spade. All this while, the government pretended to be blissfully unaware about the impending NPA crisis in the system and chose to continue with its regular annual capital infusion ritual for PSBs without taking a hard look at the structural issues.
But there was a ray of hope. Soon after he took over as the prime minister, Modi told a group of US investors that government has no business to be in business. That gave rise to expectations that his government has a strong intent to do the unthinkable — execute a large scale privatisation of ailing state-run banks.
But, after four years, bank NPAs are at Rs 9 lakh crore (reported number).
The government then rolled out different schemes --- Indradhanush, Bank Boards Bureau (BBB), the massive capital infusion promise of Rs 2.10 lakh crore. Alas, just one thing is missing, the promise to privatise state-run banks.
The aforementioned schemes have failed to show results to a great extent. Even after four years, the government is the proud owner of 70 percent of the Indian banking system, holding an over 70 percent stake in a number of lenders. It is very much in business.
Four years have gone past. In the fifth year, Modi should walk the talk on privatisation and at least prepare a credible roadmap that can be executed by the next regime.
Right now, the NPA situation in the banking system is precarious — as a result of the bank NPA clean up exercise, the capital requirement of state-run banks would be way higher than what has been offered already. The government, walking on a tight fiscal roadmap, will not have the wherewithal to continue filling the widening voids of state-run banks. In the March quarter alone, PSBs logged a cumulative Rs 50,000 crore in losses. The State Bank of India (SBI) posted a record loss of Rs 7,718 crore in the March-quarter, primarily due to a sharp rise in bad loan provisions. The bank had a net profit of Rs 2,815 crore in the corresponding quarter of the preceding fiscal.
A few days ago, scam-hit Punjab National Bank (PNB) too posted a record loss of Rs 13,417 crore in Q4, its biggest-ever loss in any quarter, bogged down by high provisions on bad loans and the losses gifted by the Mehul Choksi-Nirav Modi uncle-nephew duo. The story is not so different for most other state-run banks.
Governments, whether the UPA or the NDA, have exercised strict control over state-run banks keeping in mind the fact that these are good vehicles to run a government's populist schemes, dividend-yielding and perfect instruments to push directed lending to specific sectors without questions. These lenders are always willing to follow North Block's diktat. PSBs have been subservient to masters since nationalisation, with little autonomy and accountability in business operations. Remember, be it Vijay Mallya or Nirav Modi, the scapegoats are always the sarkari banks.
Slowly but clearly, politicians have turned these entities into extended arms of the government and that's not good news for any aspiring economy.
It is, therefore, highly imperative for the Modi government, in its final year, to take up the issue of PSB privatisation and set a good example.
India
The last time Prime Minister Narendra Modi met his mother Heeraben was on 18 June on her 100th birthday. PM Modi will cast his vote in Ahmedabad on Monday in the second and final phase of the Gujarat Assembly polls
Politics
Australia's former Prime Minister Morrison on Wednesday unsuccessfully argued against being censured by Parliament for secretly amassing multiple ministerial powers
India
Addressing a rally in Rajkot in poll-bound Gujarat in support of BJP candidates, the prime minister compared his performance with former PM Manmohan Singh's tenure of ten years