Narendra Modi vs petrol, diesel: PM's famed 'luck' at one point has turned out to be his biggest economic riddle
The economic headwinds are strong and Modi doesn't have much in his arsenal to tackle a falling rupee and skyrocketing crude oil prices.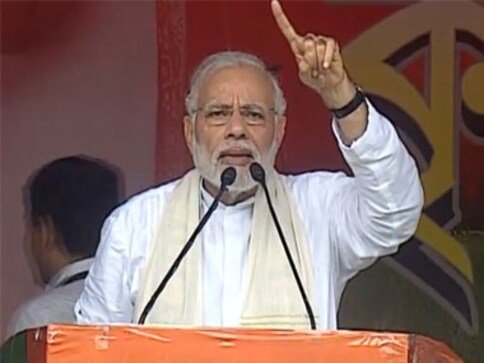 Petrol, diesel prices have inched up to a point that very soon the price levels will negate whatever benefit came by way of cut in excise duty announced by Union Finance minister Arun Jaitley on 5 October. The Centre had announced a Rs 1.50 cut in excise duty on both petrol an diesel and asked fuel retailers to cut by another Rs 1.  Some state governments too reduced levies to effect another Rs 2.50 cut thus making the total reduction in fuel prices at Rs 5 per litre.
However, petrol and diesel prices have inched up since then to wipe off almost all the gains of duty cuts. In Mumbai petrol is priced above Rs 88 a litre, inching towards the 90-mark. This wasn't entirely unexpected. The government did its bit to control the fuel price rally but it cannot do that again.
According to government estimates, every rupee cut in excise duty on petrol and diesel will result in a revenue loss of about Rs 13,000 crore. It has already taken a hit and so have the state governments. Even oil retailers have taken a substantial hit on their earnings and market cap post-the recent cut. This means the window for further adventure is closed for now.
Even otherwise, it isn't a good idea for the government to meddle with petroleum products price that is theoretically deregulated long back. The government has recently got a reminder of this when it asked oil retailers to tweak their prices, forcing Oil minister Dharmendra Pradhan to iterate that the government will not interfere in the pricing part.
The fact, here is, petrol, diesel prices are now officially a worthy, formidable enemy for Modi on their own (much bigger threat is caused by his political opponents) with general elections only a few months away. Modi understands the damning political implications of rallying fuel prices. That could be have been one of the critical factors in his mind when he met the CEOs of major oil companies and made an argument that high fuel prices are hurting global economic growth.
But, Modi's plea may not be answered in the positive anytime soon. Oil is much bigger a problem even beyond the control of OPEC, the lobby of oil producers who contribute 40 percent of the world's oil production.
Global political factors and trade wars come to play. When will the international crude prices begin to cool is anybody's guess. OPEC doesn't seem too optimistic about any imminent relief in oil prices. "Non-fundamental factors, beyond the control of any individual stakeholder, can have a particularly strong influence on our industry. Geopolitical events, natural catastrophes, technological breakthroughs or other critical uncertainties: We are all only too aware of the impact they can have. This has been particularly apparent in recent months," Mohammad Sanusi Barkindo, secretary general, Opec, was quoted saying at the India Energy Forum.
Rupee woes
What is adding to Modi's woes is a free-falling rupee. The rupee has lost 15 percent this year and touched a low of Rs 74.50 against the US dollar on 11 October 2018. A weak rupee makes oil imports costlier to the government. India imports 80 percent of its domestic oil demand. Every downtick in rupee against the dollar adds to its import bill. The falling rupee itself is a political risk to the Modi government and the central bank's apparent stance to let the rupee chart its own course has made the financial markets uncomfortable.
According to government estimates, rising oil prices have hit India by 50 percent in dollar terms and 70 percent in rupee terms. India wants a rupee payment mechanism to at least partly cushion the oil shock but it is a suspense yet whether the oil producers will heed to this request. The rupee is still hovering around  the 74-mark and a section of currency experts expect the currency to depreciate against the dollar further.
Rising crude prices
It is an irony that Modi, who once called himself an agent of luck in the context of cheaper global crude oil prices,  is now facing a scenario when the same is posing a potential threat to him in the 2019 polls. "Do you want a lucky person or someone who is less lucky?" asked Modi in February 2015, when campaigning for the Delhi Assembly election. He had then said: "Ok, let's accept that I am lucky but you have saved money. If Modi's luck is benefiting the people, what can be more fortunate? If because of my good luck, prices of petrol and diesel get reduced and common man saves more, then what is [the] need for bringing someone who is unlucky?"
Petrol prices in Rs per litre
Diesel prices in Rs per litre
Metro
05-Oct-18
17-Oct-18
Change
05-Oct-18
17-Oct-18
Change
Delhi
81.50
82.83
1.33
72.95
75.69
2.74
Kolkata
83.30
84.65
1.35
74.80
77.54
2.74
Mumbai
86.97
88.29
1.32
77.45
79.35
1.90
Chennai
84.70
86.10
1.40
77.11
80.04
2.93
Modi, on that day, went on to say that if his luck was benefiting his people, then they must vote for the BJP in Delhi. International crude oil prices were trading at $60 a barrel at that point and he was referring to the $130-140 levels a barrel during the UPA regime. Even petrol diesel prices weren't as high as it today. In hindsight, it is a pertinent question whether the Modi administration could have translated the gains of lower crude oil prices to benefit the state exchequer.
The economic headwinds are strong and Modi doesn't have much in his arsenal to tackle a falling rupee and skyrocketing crude oil prices. This is even threatening to negate the political goodwill he strenuously built through a series of risky economic moves such as the 2016 decision to demonetise Rs 500, Rs 1,000 currency notes almost overnight and roll out (in some cases, repackaging) several social sector schemes to make available cooking gas, electricity and access to bank accounts to the villagers in far-flung areas of the country. That's because rising crude oil prices have had an almost immediate impact on daily lives of citizens.
With current account deficit under control, inflation lower, significantly higher foreign exchange reserves, the economy under Modi looks better in certain aspects. Till recently, lack of jobs and absence of adequate private investments were Modi's main challenges on the economic front. Now, fuel prices and the rupee have seemingly dominated the list of his economic challenges. For Modi, this is more of a political challenge. Would it be an exaggeration to say that PM's 'luck' at one point has turned to his biggest economic trouble in just four years?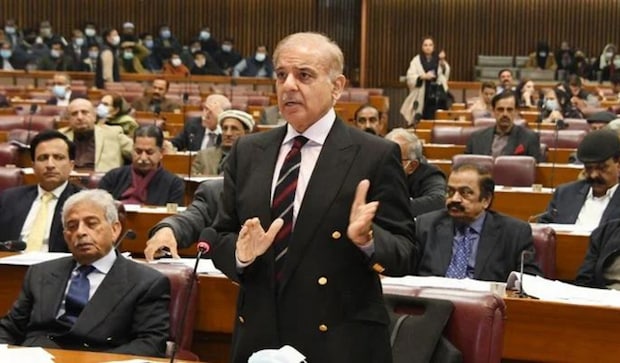 Politics
Shehbaz Sharif said that Pakistan has learned its lesson after several wars with India and stressed that now it wants peace with its neighbour
World
Former British foreign secretary Jack Straw recently claimed that the UK government instituted an inquiry and a team visited Gujarat to investigate the 2002 riots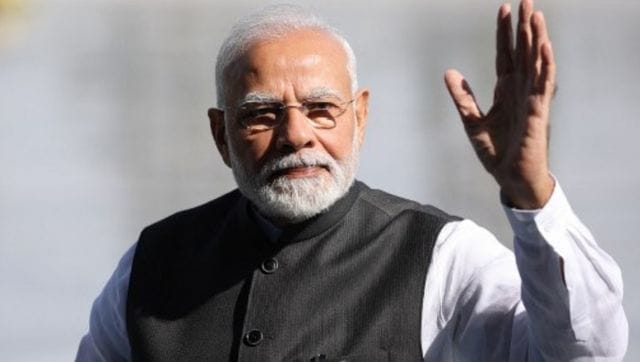 World
Call for an independent probe into the BBC over Modi documentary' on Change.Org, which strongly condemns the BBC for failing to meet the highest standards of editorial impartiality, has attracted over 2,500 signatures since it went online on Sunday night.