Narendra Modi says MUDRA scheme helped entrepreneurs escape moneylenders, middlemen's clutches
Narendra Modi interacting with beneficiaries of Mudra Yojana said the scheme has broken the 'vicious cycle' of moneylenders and middlemen
New Delhi: Prime Minister Narendra Modi on Tuesday interacting with the beneficiaries of the Pradhan Mantri Mudra Yojana (PMMY) said the scheme has broken the "vicious cycle" of moneylenders and middlemen who used to control an entrepreneur's dream.
"Mudra yojana has protected the interests of entrepreneurs by relieving them from the vicious cycle of 'sahukars' and middlemen," Modi said while interacting with the beneficiaries of the Mudra scheme through video conferencing on the Narendra Modi App.
"This vicious cycle had to be broken and someone had to do that. We did it, we broke it," he added.
The prime minister said the scheme was started to promote youngsters, women, business-minded people. It was never planned by his predecessors as they stressed on "vote bank politics", he added.
"We prepared a product for those who wanted to do something," Modi said.
The prime minister said earlier people without connections were unable to get loans and were either forced to wait or migrate to big cities in search of jobs.
"Mudra Yojana has opened up new avenues for youth, women and those who want to start or expand their businesses. Not only this, Mudra Yojana is also acting as a job multiplier," he added.
"Mudra Yojana has transformed lives of the poor. It has strengthened them economically, socially and provided them with a platform to succeed on," Modi said.
He said apart from some 110 banks, there were also 72 Micro Financial Institutions (MFI), nine Non-Banking Financial Companies (NBFCs) which were giving loans using much simpler paperwork.
Around 75 percent of these loans are given to youth and women.
The interaction came as the Bharatiya Janata Party-led government completed fours years at the Centre.
PMMY was launched by Modi in 2015 aiming to develop India's micro enterprises sector by providing loans up to Rs 10 lakh to non-corporate and non-farm businesses.
As many as 12 crore entrepreneurs have been benefited by it. There are three categories of loans under Mudra Yojana -- 'Shishu, Kishore and Tarun' -- which signifies the stage of growth from infancy to youth.
Find latest and upcoming tech gadgets online on Tech2 Gadgets. Get technology news, gadgets reviews & ratings. Popular gadgets including laptop, tablet and mobile specifications, features, prices, comparison.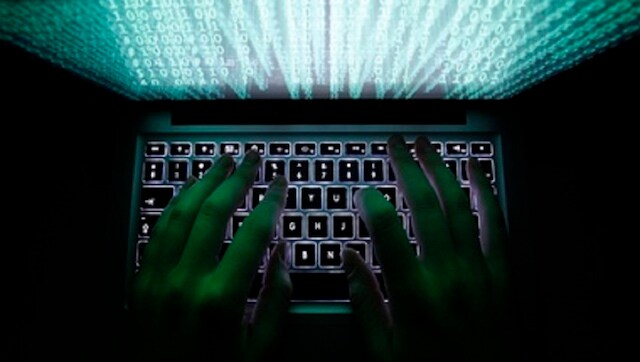 World
Zhenhua Data Information Technology Co. Limited, a Shenzen-based company, is monitoring over 10,000 prominent people and organisations in India, a report in The Indian Express said
India
Addressing the School Education Conclave organised by the Ministry of Education, the prime minister said the new policy will reduce the syllabus and make learning a fun-based experience
India
Wishes have poured in for Prime Minister Narendra Modi on his birthday as he turned 70 on Thursday. Several prominent world leaders greeted the prime minister on his special day. Russian President Vladimir Putin, German Chancellor Angela Merkel, Nepal Prime Minister KP Oli, the Dalai Lama, among others were some of the prominent names who wished Modi.