Narendra Modi sarkar's Digital India record is a chequered one; it sells continuity as change and trades eyesight for vision
Deeper questions remain on where Digital India is heading with global giants including Google, Facebook, Amazon and Microsoft going great guns in India but there is also a looming fear of 'data colonisation' of India by giants with powerful technologies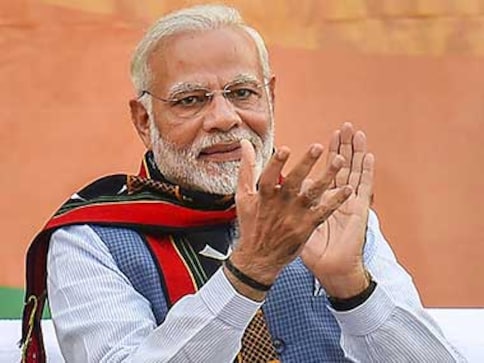 As Prime Minister Narendra Modi's government completes four years in office, there may be a few things it can be proud of, but such is the problem of hype in Indian politics and bureaucratic continuity in Indian administration that you can easily mistake a branding initiative to be a breathtaking new achievement. That is precisely the problem with the Digital India initiative. There are some things to be lauded, but separating them from the hype buzzing around can be a statistician's nightmare.
Beneath all that stand two questions: How do you separate the work of a new government when what it does is essentially a continuation of what an ousted government was doing? How do you judge progress where a new initiative has been achieved, but a profusion of data exists more to confuse us than enlighten us.
Then there are fundamental philosophical questions that emerge in a global context where the Internet is linking all of us into a shrinking, interconnected world: What is the government's job supposed to be where it claims benefits for the nation? How much openness or nationalism should it embrace in a context where digital initiatives are part of an inexorable global technological revolution?
IT and Communications Minister Ravi Shankar Prasad has just written about a whole load of Digital India achievements under his NDA administration, claiming "employment, entrepreneurship and empowerment". But a harder look at what he has written shows that three Es he talks about substantially reflect three Cs: Continuity, coverage and cover-up! Here's how.
When he talks of Aadhaar, the controversial national identity number scheme, it must be remembered that it was started by UPA that had covered as many as 61 crore people when the NDA government took over. Though the current number at 114 crore looks good, it is continuity at work, assisted no doubt by new Budget allocations.
The JAM (Jan Aadhar Mobile) scheme with the Jan Dhan Yojana at its heart has its roots in the no-frills bank accounts opened during the UPA days, when about 13 crore accounts were opened -- for which former finance minister P. Chidambaram has understandably claimed some credit.
The National Payments Corporation of India (NPCI) , under which the Unified Payments Interface (the force behind the BHIM app) was launched in 2016, dates back to 2008, and the mobile-enabled immediate payment service to 2010!
Prasad talks of everything from "e-Hospital, e-Scholarship, soil health cards, Jeevan Pramaan for pensioners, e-NAM linking agricultural mandis" under his government but the origins of these lie somewhere around the year 2000 in Karnataka's Bhoomi project for computerising land records that triggered a slew of e-governance initiatives in the civil service and various party administrations including that of the TDP in Andhra Pradesh and Congress governments elsewhere.
A significant achievement of the NDA government has been in laying fibre optic cables across India, with an impressive 274,000 km of digital data pipes laid over the past four years from a negligible 350 km under the UPA. But it must be remembered that BharatNet is just a rebranding of the National Optic Fibre Network (NOFN) that the UPA started in 2011.
To NDA's credit, it has displayed some vision in knowing how to take the digital revolution from carriage to content especially through initiatives such as the Open Data platform. However, a hard look at the site shows that we have a promised transparency but not a desirable clarity; what we see instead is a labyrinthine pile of bureaucratic documents!.The Open Data initiative shows a more robust philosophy of transparency than those of the previous governments but way back in 1976, the Indira Gandhi-led Congress government had set up the National Informatics Centre the original backbone of e-governance, which also provided a significant amount of information to the public.
Increased coverage of the Internet and the mobile revolution has made things easier for the NDA under Modi. When it took charge in 2014, India already had a mobile user base of about 580 million , which has roughly doubled over the past four years. Thus, between coverage, fancy re-branding and continuity, the NDA's achievements have to be seen in a proper light.
But deeper questions remain on where Digital India is heading. Global giants including Google, Facebook, Amazon and Microsoft are going great guns in India but there is also a looming fear of "data colonisation" of India by giants with powerful technologies that can, on the one hand, deny some data to India and on the other usurp vast amounts of Indian data that can be used as instruments of power and unfair advantage in business.
The recent acquisition of India's own answer to Amazon, Flipkart, by global retail giant Walmart has also triggered opposition by farmers and traders while there are critics who say that unlike China, India does not provide sufficient protection or financial walls to help nurture homegrown entrepreneurs to build true giants.
The government is busy evangelising everything from digital lockers to artificial intelligence and blockchain, but it needs to answer hard questions on law-making and policy. The big question to ask as the Modi government completes four years in office: Is the government selling continuity as change, even as it fails to notice that its vision for Digital India is not matched by keen eyesight?
(The writer is a senior journalist. He tweets as @madversity)
also read
World
Prime Minister Fumio Kishida has vowed to double such spending over the next three years to arrest the country's dwindling birth rate, even if that means further aggravating the government's fiscal position
World
PM Prachanda will visit India from 31 May to 3 June at the request of Prime Minister Narendra Modi. During his visit, Nepal's Prime Minister will also meet with President Droupadi Murmu and Vice President Jagdeep Dhankhar
Photos
Chants of 'Modi, Modi' filled the air at Qudos Bank Arena as Prime Minister Narendra Modi addressed the Indian diaspora. His Australian counterpart Anthony Albanese said even Bruce Springsteen did not get such a welcome