Your money is safe in banks, rumours being spread about deposits, says Narendra Modi on FRDI
Narendra Modi says with FRDI Bill, government was trying to strengthen banking system by policy initiatives on a daily basis
New Delhi: Prime Minister Narendra Modi on Wednesday sought to allay fears of bank account holders saying their deposits in banks will be safe and their interests would not be harmed in any way. Addressing the Ficci annual general meeting, he said rumours were being spread by some sections about provisions of the proposed Financial Resolution and Deposit Insurance (FRDI) Bill under which the depositors would suffer.
"The government is trying to strengthen the banking system by policy initiatives on a daily basis. But on social media rumours are being spread about the FRDI Bill, which is completely opposite to the reality. We are trying to protect the depositors interest and the banks as well," Modi said.
He was apparently referring to the raging controversy over a bail-in provision in the FRDI Bill under which banks will be allowed to forfeit major portion of deposits of account holders in case of crisis in the financial institution.
The Prime Minister said the UPA government had completely spoilt the banking system of the country. He said the biggest liability passed on by the previous government was the non-performing assets (NPA).
Modi said the last government had put pressure on banks and forced them to lend to influential people which further led to NPAs. "Commonwealth scam, 2G scam and Coal scam, and the biggest scam - the banking scam - all happened during UPA regime."
Sports
Bhavani Devi began her campaign with a confident 15-3 win against Tunisia's Nadia Ben Azizi but bumped into Rio Olympics semi-finalist Frenchwoman Brunet in the next round, which she lost 7-15.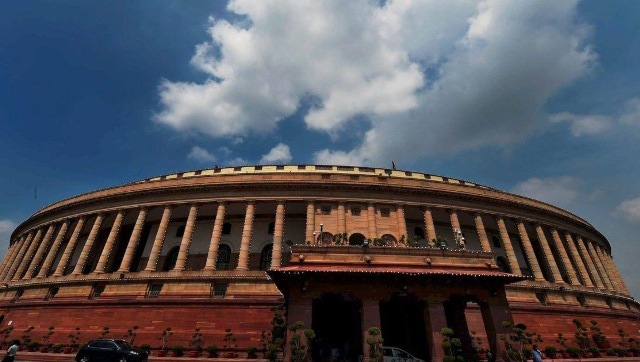 Politics
Monsoon Session of Parliament LATEST News Updates: The prime minister, while introducing ministers in the Rajya Sabha, said, Watch LIVE News, Latest Updates, Live blog, Highlights and Live coverage online at firstpost.com
India
The leaders voiced their support towards spreading awareness about the ongoing vaccination drive and provided their ideas and suggestions for preventing the third wave, as per the PMO