Narendra Modi is right in ruling out a single GST rate; but why continue with a complex tax structure?
Modi is right in ruling out a single GST rate at this stage, but it doesn't justify the continuance of a six rate structure that includes one of the world's highest GST rates at the top end.
A year after the goods and services tax (GST) roll out, there is a fresh debate on the rate structure. In an interview to Swarajya magazine, Prime Minister Narendra Modi on Sunday made it clear that he wasn't in favour of a single GST rate.
"It would have been very simple to have just one slab but it would have meant we could not have food items at a zero percent tax rate. Can we have milk and Mercedes at the same rate?," Modi said responding to criticism that the GST is too complex.
That's a fair argument; in a country as vast as India, with diverse geographic and economic constituencies, where at least one-third of the population is still fighting poverty, it isn't easy to impose a single rate on all goods and services.
But, that doesn't justify the continuance of the current messy GST structure.
Consider this: Right now, there are six different GST rates — zero percent, three percent (for gold), five percent, 12 percent, 18 percent and 28 percent. Above this, there are different cesses on demerit goods. That gives room for criticism that India's GST structure is one of the most complicated in the world.
To be sure, this structure wasn't too bad, to begin with, considering the hurdles the GST encountered in its evolution phase. But, after one year, the government and the GST Council (the body comprising the Centre and states that guides the GST juggernaut) can certainly begin work on the next round of GST reforms.
Let's look at the possibilities. There are countries where a single GST rate is prevalent. Singapore has a seven percent rate and Japan has an eight percent GST rate.
It may not be possible for India at this stage to converge to a single rate but it can certainly narrow down the rate structure if it adopts the recent suggestions by outgoing Chief Economic Advisor Arvind Subramanian.
The government can do away with the top rate of 28 percent and formulate a single cess rate. The top rate of 28 percent is among the highest in the world and this alone has given too much room for GST critics citing distortion at the upper end of the rate band.
Most experts have opined that the 28 percent slab needs to go at some point, sooner than later.
The government can eventually bring the items in the zero percent rate slab (food, essential commodities) to the five percent slab, which is a tolerable rate. That would leave us with three major rates — five, 12 and 18 percent, a few rates for certain individual items such as gold and a higher cess imposed for demerit goods. In fact, such a structure will be simpler and in line with the initial recommendations of the Subramanian panel.
In late 2015, when the GST discussions were approaching a critical phase, the panel had recommended a three-rate structure. A concessional rate of 12 percent for public goods that concerns weaker sections of society, a standard rate of 17-18 percent that would concern a majority of items and a rate of 40 percent for luxury items and tobacco, aerated drinks and pan masala etc.
After initial hiccups, the GST revenue generation is finding some balance. In June, the government collected Rs 95,610 crore compared with Rs 94,016 crore in the previous month. In April, the collections were over Rs. 1.03 lakh crore, and, in the previous fiscal the average monthly collection stood at Rs 89,885 crore.
This is perhaps the right time to narrow down the present complex structure (six different rates) to a three-slab structure and converge to a two-slab structure after a few years once a balance kicks in, in terms of revenue generation and sharing between the Centre and the states.
Simultaneously, debates should happen on the inclusion of petroleum products in the regime. The exclusion of this from the GST ambit has always been cited by critics as a reason to call GST, as we know today, an imperfect one or a deformed structure.
To sum up, Modi is right in ruling out a single GST rate at this stage, but it doesn't justify the continuance of a six rate structure that includes one of the world's highest GST rates at the top end.
Find latest and upcoming tech gadgets online on Tech2 Gadgets. Get technology news, gadgets reviews & ratings. Popular gadgets including laptop, tablet and mobile specifications, features, prices, comparison.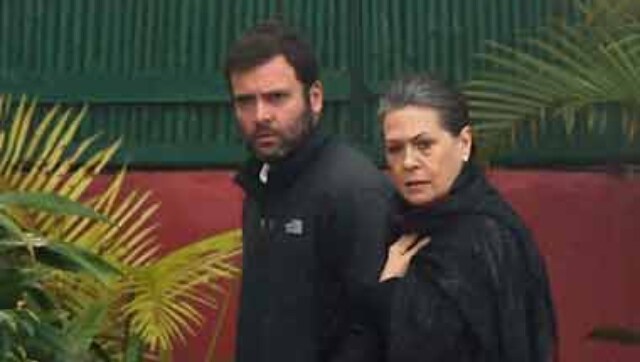 Politics
At the national level, the Congress needs to revive itself to provide the necessary framework for a national Opposition
World
It would be deeply unsettling to see her flaunt her genetic and cultural connection with India, without making a sincere effort to understand its various truths and perspectives — most especially because she is someone who spoke recently of America's 'moral reckoning with racism'.
India
History is replete with biases and politics is pregnant with contradictions. Thus, the pursuit of innocuous history and pristine politics is not only factually erroneous but also intellectually untenable