Narendra Modi govt could dissolve EPFO's regulatory role, mulls separate entity to avoid conflict of interest
Following a suggestion from the finance ministry, the labour ministry has already started working on the proposed bifurcation of the EPFO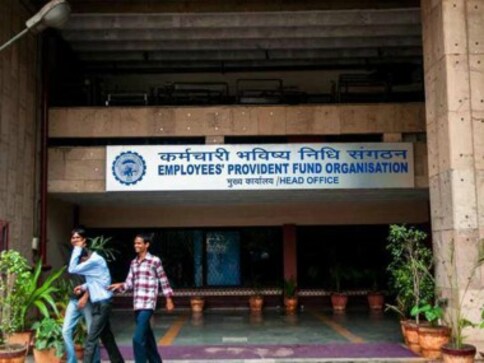 The Narendra Modi government is reportedly mulling over relieving the Employees' Provident Fund Organisation (EPFO) from its regulatory role and forming a separate entity to perform those functions, a media report said.
The reason behind this is to avoid a conflict of interest as EPFO is the country's largest provident fund provider and also the regulator for such entities, Financial Express reported.
The report, citing official sources, said that following a suggestion from the finance ministry, the labour ministry has already started working on the proposed bifurcation. The Parliament, however, has to approve changes in the existing structure of the EPFO.
In August, a Parliamentary panel had suggested that EPFO should act as the sole regulator for all categories of provident funds, particularly private PF trusts.
"The committee has strongly recommended that the government if required, may amend various Acts and authorise Employees' Provident Fund Organisation (EPFO) to act as the sole regulator for all categories of provident funds."
It said that ministries of finance and labour informed that a consensus had been developed in the government departments that the EPFO should act as a sole regulator for all such provident funds trusts including those managed by the exempted, excluded and other categories of organisation or establishments.
The Committee was convinced that a strong regulatory system should be in place for all PF trusts.
At present, the panel noted that the EPFO is not the sole PF organisation or regulator in the country. The provident fund of private establishments/organisation/PSUs largely come under the EPFO purview.
There are two categories exempted and excluded. Under the exempted categories, the EPFO has the power to exempt large organisation from depositing EPF with the body. The EPF can be maintained by a trust created by the organisation for the purpose.
Under the excluded category, a particular industry's PF has been excluded from purview of the EPFO under various Acts. These provident funds regulated by different ministries like shipping, coal, railways, banking, government PF and other PFs.
The panel observed that there is no formal regulating system for an organisation on matters of PF under the PF Act 1925 and the excluded category of PF is not regulated either by their respective ministry or the EPFO.
With inputs from PTI