Narendra Modi asks CAG to develop innovative methods to check frauds in govt departments
Prime Minister Narendra Modi on Thursday asked auditor CAG to develop technical tools to check fraud in government departments and play a role in making India a $5 trillion economy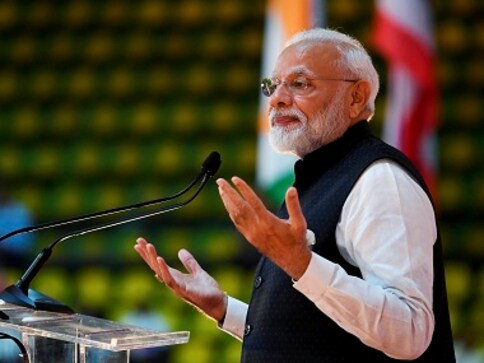 Prime Minister Narendra Modi on Thursday asked auditor CAG to develop technical tools to check fraud in government departments and play a role in making India a $5 trillion economy

He was addressing a conclave of the Comptroller of Auditor General on transforming audit and assurance in a digital world

Modi said the government wants to move to evidence-backed policy-making by 2022 and the CAG can play a role by becoming a think tank and focusing on big data analysis
New Delhi: Prime Minister Narendra Modi on Thursday asked auditor CAG to develop technical tools to check fraud in government departments and play a role in making India a $5 trillion economy.
He was addressing a conclave of the Comptroller of Auditor General on transforming audit and assurance in a digital world.
CAG audits several Int'l organisations and provides technical support to other countries as well.

You can start an organisational mechanism through which the teams that audit such firms can share their experiences & share best practices in those countries/organisations: PM Modi pic.twitter.com/1IOSkrIKZk

— BJP (@BJP4India) November 21, 2019
"CAG should look for innovative methods to deal with occupational fraud," he said, adding that the auditor can play a role in improving governance and efficiency.
Modi said the government wants to move to evidence-backed policy-making by 2022 and the CAG can play a role by becoming a think tank and focusing on big data analysis.
"Our target is to make evidence-based policymaking a part of governance by 2022," he said, while stressing that India is gearing to become a $5 trillion economy.
He asked the CAG to develop technical tools to root out frauds in departments.
India
Naval hospitals are being opened for civilian use in various cities, Singh told Narendra Modi, while briefing him about the initiatives taken by the Indian Navy to help fight COVID-19
Politics
With all leaders who could pull others with them gone, this victory has placed Mamata Banerjee in a safe seat to rule the state
India
The 80-year-old died at the civil hospital ten days after being admitted following a decline in her condition