Narayana Murthy's call with Infosys investors shifted to 29 August
Infosys co-founder NR Narayana Murthy's much-awaited call with large investors in the company has been shifted to next week as he is apparently unwell
New Delhi: Infosys co-founder NR Narayana Murthy's much-awaited call with large investors in the company has been shifted to next week as he is apparently unwell, according to two persons familiar with the development.
The interaction between the co-founder and global investors was earlier scheduled on Wednesday but was called-off at the last moment, the sources confirmed.
They said that the call has been shifted to Tuesday, 29 August, as he is apparently unwell.
The conference call had been organised by broker Investec India, and large global investors were expected to tune-in to the call to listen to Murthy who has taken on the Infosys Board alleging lapses in corporate governance and other issues.
This will be Murthy's first address to investors after Sikka suddenly resigned last week, and institutional investors would be watching out for the cues on the company's future course.
Last Friday, the first non-founder CEO of Infosys, Vishal Sikka had cited "malicious" and "personal attacks" while resigning from the company following months of acrimony with high-profile founders, led by Murthy.
While Sikka did not name Murthy for his exit, the Board of the $10 billion firm blamed the founder for "continuous assault" through "factually inaccurate" and "already-disproved rumours" for the resignation of the CEO.
Murthy, however, maintained that his only concerns are the lapses in corporate governance standards for which Infosys was admired for at one point.
Once the poster boy of Indian IT success story and considered a bellwether among Indian tech stocks, Infosys has had to battle challenges like an uncertain business environment, senior level exits and increased visa scrutiny in key markets like the US and the UK.
Troubles mounted for Infosys when an anonymous letter was sent to the market regulators in February this year, alleging that the company's acquisition of Panaya was overvalued and that some Infosys executives may have benefited from the deal.
While an independent probe absolved the board of any wrong doing, Murthy kept insisting that the company goes public with the full contents of the investigation report.
Infosys has so far refused to make it public.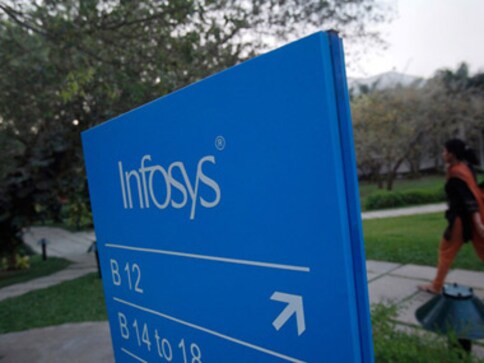 Business
IiAS said the voting pattern of Infosys promoters' shares in resolutions presented by the company over the past 36 months is "unmistakable evidence" of an internal difference of opinion.
Business
Vishal Sikka had resigned following months of acrimony with Narayana Murthy, citing "malicious" and "personal attacks" on him, though he did not name Murthy for his exit.
Business
Pai, who served as a board member of Infosys from 2000 to 2011, also said it was a "mistake" on the part of N R Narayana Murthy to "focus on only founders becoming leaders (CEOs)" which led many people to quit the company.