Nadar, Shanghvi and Premji: For these billionaires falling rupee was a boon
India's tech and pharma leaders were the biggest wealth gainers in 2013 according to Bloomberg's list of the top 300 wealthiest individuals in the world.
One of the most talked about financial news items of the year was the plummeting value of the Indian rupee. There was considerable heartburn and political wrangling over the weak currency and deteriorating current account situation. On the brighter side, there have also been positive impacts, likebetter earnings show by export-oriented companies.
ABusiness Standardarticleon Bloomberg's list of the world's 300 richest people today says India's tech and pharma honchos raked in the moolah in 2013 thanks to the rupee's fall that boosted their companies' foreign income.
At the top of the list of Indians who gained the most this year is HCL Technologies founder Shiv Nadar. The company's share prices doubled this year. Today the stock is trading around Rs 1,246, more than double its price on31 December, 2012.It hita record high of Rs 1,259 in intraday trade on 23 December this year. Nadar added $3.9 billion to his personal wealth, taking his total worth up to $9.8 billion.
Nadar's fellow IT magnate Azim Premji is #4 among gainers, adding $941 million and giving him a total of $14.3 billion. The country's IT sector had registered better than expected positive growth in 2013 with approximately 14 percent growth, fuelling hopes of an even better 2014 with the US economy picking up gradually, which could lead to an increase in IT spending.
Right behind Nadar is Sun Pharma's founder and MD Dilip Shanghvi with an increase of $3.2 billion to bring him up to $12.8 billion. The company's stock price rose over 50 percent this year thanks to the depreciating rupee. According to reports,over two thirds of the company's profits come from the US where it has now expanded its portfolio with 75 percent of its products having competition of less than 5 generics.
The only non-pharma, non-IT gainer in the list of Indians is construction magnate Pallonji Mistry who added $2.6 billion. But this too is because of the Tata group's technology company TCS. The shares of the company areestimatedto end the year with a 68 percent gain. Mistry owns holds an 18.5 percent stake in Tata Sons that owns 74 percent in TCS.
Read the entire article here.
Find latest and upcoming tech gadgets online on Tech2 Gadgets. Get technology news, gadgets reviews & ratings. Popular gadgets including laptop, tablet and mobile specifications, features, prices, comparison.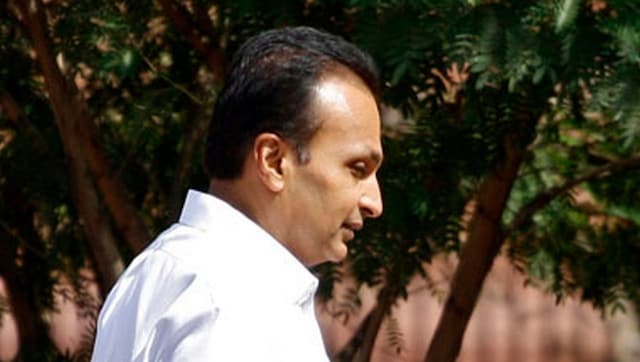 Business
The State Bank of India had moved the apex court to recover Rs 1,200 crore that it had loaned to two firms of the then-chairman of Reliance Communications
Business
With this deal, Jio Platforms and Reliance Retail now account for over Rs 9 lakh crore of RIL's valuation.