Myntra's plans to go mobile-only by year end proves 2015 is the year of m-commerce
In line with its strategy of retiring its web presence entirely, Myntra is reportedly looking at three acquisitions this year as it transforms itself in a mobile-only company this by the middle of the year.
In line with its strategy of retiring its web presence entirely, Myntra is reportedly looking at making three acquisitions as it transforms itself in a mobile-only company by the middle of the year.
Myntra, which was acquired by Flipkart in early 2014 for Rs 2,000 crore , has set aside $150 million for acquisitions this year and is looking at start-ups in data analytics, social crowdsourcing and visual recognition or technology start-ups that will allow an appplication to become compatable on android wear such as watches and eyewear, the Hindu Business Line reported today.
Myntra has already made two acquisitions. It has bought US-based firm Fitiquette and an Indian local brand Sher Singh.
Earlier this month, the Times of India had reported that Myntra pulls in about 80% of its traffic and 60% of sales through its mobile application and plans to grow this sales number to 90% by the end of the year. When that happens, the fashion e-tailer will shut down its website.
Myntra is already on course to complete Rs 2,000 crore in sales or gross merchandise value (GMV) for the current financial year. GMV refers to the overall revenue generated by online retailers through sale of goods on the online platforms. Out of the total GMV, the e-tailer makes around 5% to 20% depending on the category.
This would be the first instance of an online e-tailer going mobile-only from a web + mobile format.
In addition to the booming ecommerce sector in India, this is further proof that the m-commerce industry is on the rise too.
Last week China's Alibaba marked its entry into the Indian market by acquiring a 25 percent stake in m-commerce platform Paytm. The deal is reportedly believed to be worth $575 million.
Mobile internet users in India are estimated to number 120 million, compared to 100 million users who access the Internet on their personal computers. According to a new report from eMarketer, 47% of India's population became smartphone users in 2014. More than half of the country is expected to be mobile by the end of this year.
M-commerce is estimated to constitute 30 percent of the $3 billion e-tailing industry and is likely to grow to nearly 40 percent of the industry, which is expected to be worth about 32 billion by 2020, according to Technopak Senior Vice President, Retail and Consumer Products Ankur Bisen.
Clearly, shopping online through smartphones is expected to be the next  game changer and industry experts believe that m-commerce can contribute up to 70 percent of their total revenues.
"In India, the mobile internet traffic now outweighs personal computer traffic. With increasing penetration of smartphones, India is all set to be a massive market for m-commerce. The marketing strategies for e-commerce companies will increasingly be tailored to suit the rising adoption of smartphones, social media and improving customer experience across touch points and platforms," Amazon India Vice President and Country Manager Amit Agarwal had said in December 2014.
For Snapdeal, close to 60 percent of its orders are coming from mobile now. Within the next 12 months it expects over 75 percent of its orders to come via mobile.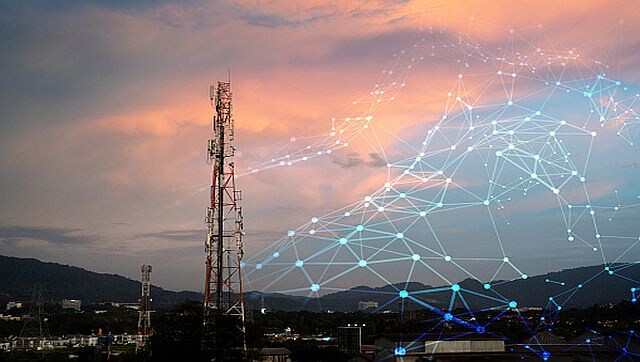 World
Open radio access network (RAN) and open source are a perfect combination to bring down the costs of 5G networks while at the same time providing contributing to building sovereign networks that are independent of a particular vendor
India
Sagar Singh Kalshi, deputy commissioner of northern district told media that during the road show in Malka Ganj, thieves allegedly stole mobile phones of several leaders of AAP leaders including MLAs and councillors etc
Politics
Reading out the 12-point manifesto, Delhi BJP chief Adesh Gupta said all services of the Municipal Corporation of Delhi (MCD) will be brought online through a mobile application