Mutual funds flush with liquidity: Pharma, IT stocks struggling, but fund managers ready to take contrarian bets
Domestic fund managers have been making changes to their portfolios with changes in the economic landscape
Indian equity markets are going through an interesting phase over the last few years. Since 2014, markets have been buoyant and made new highs this year. Whilst equity markets, led by small and mid-cap stocks, have already moved ahead, corporate earnings are yet to catch up. Traditionally, foreign investor sentiment has driven market movements, with FIIs being the major participants in our markets. This is fast changing with domestic investors having come in a big way into mutual funds, which has resulted in domestic flows acting as a counterbalance for volatile FII flows.
Domestic fund managers have been making changes to their portfolios with changes in the economic landscape. Indian equity markets have been characterised by several different cycles which were led by certain sectors. For instance the 2003-2007 market rally was led by infrastructure and capital goods companies, which then moved into overvalued territory and subsequently witnessed a sharp correction in 2008. Similarly, 2009-2015 saw the rise of defensives like IT, Pharma and FMCG, with the former two aided by a depreciating rupee. More recently, over the last 3 years we have seen a new cycle emerging where money is now moving into financials, basic materials, consumer cyclicals and utilities, while at the same time exposure to technology and pharma stocks is moving downwards.
Financial stocks have witnessed the greatest amount of interest from managers, especially private sector banks, select PSU banks and NBFCs.  The aggregate exposure to financial sector has gone up from 20.8 percent in December 2010 to 29.75 percent as of August 2017.  Banks have gone through a tough phase due to slowing credit growth and asset quality issues, which affected the earnings and valuations in these stocks. With the regulator putting in place a mechanism to resolve the stressed assets issues in a controlled manner and the expectation of the credit cycle turning, earnings are expected to come back. This has resulted in increasing manager optimism in private banking stocks and select PSU banks, which has led to a dramatic price rise in these stocks. Another space that has witnessed increased buying is NBFCs, especially housing finance companies, which have witnessed increased buying and valuations.
Government's low-cost housing push is expected to benefit these companies immensely and thus the increasing interest. This sector is also seeing a spate of IPOs from small finance banks, insurance cos and soon, perhaps, mutual funds. These issuances present asset managers opportunities to buy into businesses where they have so far had limited investment opportunities.  We expect managers to continue this trend of buying into financials as they will greatly benefit from the re-emergence of domestic growth and infrastructure spending.
Basic materials is another sector that has witnessed increasing buying, especially in cement and metals stocks. Cement companies have seen fair bit of buying from funds primarily as they have seen improvement in capacity utilisation and consequently their margins. Metals stocks, which took a huge hit in 2015 due to slow down in China affecting metal prices, have also seen a sharp uptick in buying as metal prices rebounded which helped earnings rebound for these stocks. Consumer cyclicals too have witnessed buying as fund managers bought into auto and auto ancillary stocks where structural factors are leading to a greater growth trajectory.
Pharma and technology are two sectors where managers continue to remain underweight as both sectors are plagued by a stronger rupee and weaker growth environment globally. Technology stocks additionally face headwinds due to slow demand from a key sector like BFSI and uncertain US visa regime, while pharma companies have been suffering from pricing issues around generics as well as regulatory challenges.
Mutual funds have received phenomenal inflows from domestic investors over the last few years and we expect this to continue going forward, as there is an increasing trend of savings flowing into financial assets over physical assets. This presents an interesting opportunity for managers to continue to invest in their high conviction ideas with flows being robust. Managers will largely look to continue investing in financials and basic materials, consumer cyclicals and utilities over the next few years as the cycle plays out, with earnings play catchup with stock prices and valuations in these counters start looking more reasonable. But, there are also managers who are willing to start taking contrarian opportunities in select stocks in pharma and tech sectors where they believe the pessimism is beyond the normal levels and expect earnings to bounce back in a few years.
Find latest and upcoming tech gadgets online on Tech2 Gadgets. Get technology news, gadgets reviews & ratings. Popular gadgets including laptop, tablet and mobile specifications, features, prices, comparison.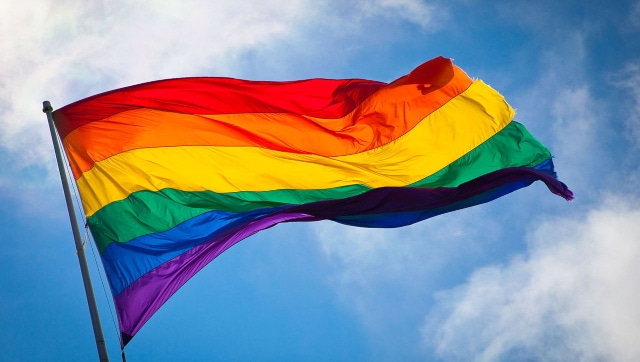 India
The time to allow same-sex marriages or civil unions has come. But problematic areas should be ironed out, and the right should be given to Indians of all faiths
India
At a time when a new National Education Policy proposes to make education "well-rounded, useful, and fulfilling to the learner", administrators of India's top Central universities only want to tame their students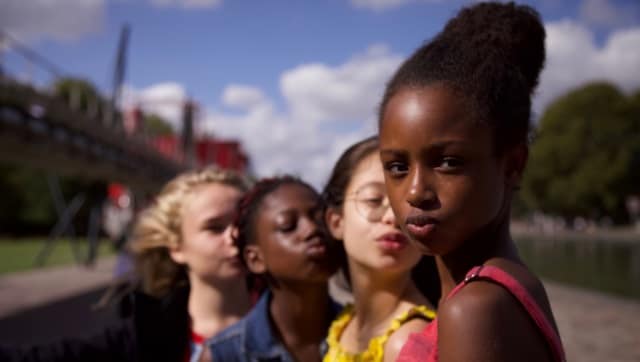 Entertainment
Cuties, Maïmouna Doucouré's debut feature, became a subject of intense social media ire when Netflix released a poster showing four scantily clad young girls striking suggestive dance poses. It was accused of promoting paedophilia, and consequently, petitions to ban the film's release and Netflix itself were signed.