Mumbai Police arrests three directors of city-based Parekh Aluminex Ltd over Rs 4,000 crore bank fraud
Mumbai Police has arrested three directors of Parekh Aluminex Ltd (PAL) as part of an investigation into the non-payment of dues estimated at Rs 4,000 crore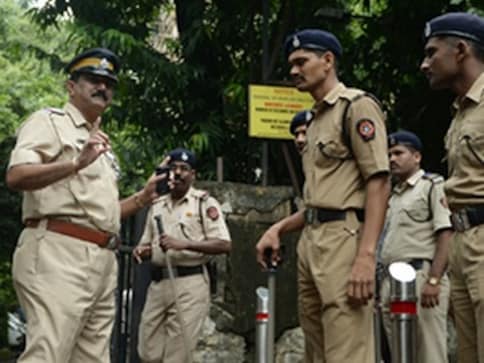 The Mumbai Police has arrested three directors of city-based Parekh Aluminex Ltd (PAL), as part of an ongoing investigation into the non-payment of dues estimated at Rs 4,000 crore, several media reports said.
Following a complaint by Axis Bank against PAL for defrauding it of Rs 250 crore, the Economic Offences Wing (EOW) of the Mumbai police arrested Bhawarlal Bhandari, Premal Goragandhi and Kamlesh Kanungo on Friday on charges of cheating, forgery, breach of trust and criminal conspiracy, The Times of India reported.
As many as 20 private lenders including the State Bank of India (SBI), Indian Overseas Bank (IOB), are also seeking the recovery of their dues.
According to Sify, Axis Bank's internal investigation found that directors of PAL cheated and manipulated the system to obtain loans and fraudulent letters of undertaking (LoU). The arrested directors have reportedly been raising fake invoices and issuing manipulated bills through bogus companies.
Between 2011 and 2013, the accused availed a number of short loans and credit facilities from Axis Bank, totalling Rs 290 crore, according to Hindustan Times.
"The bank's internal probe concluded that the loan amount given to the firm was diverted to the company's loan accounts maintained with other banks and was used for purposes other than what it was taken for. To get the loans, the names and documents of many firms were misused by the accused," an investigation officer told Hindustan Times on the condition of anonymity.
Recent bank loan frauds
Persons, entities involved
Rs crore
Nirav Modi- Mehul Choksi-PNB scam
12,700
Vijay Mallya-Kingfisher bank loan fraud
9,000
Sterling Biotech-Andhra Bank scam
5,000
Parekh Alluminex - Axis Bank scam
4,000
Rotomac-Vikram Kothari-BoB scam
3,695
RP Info System-Shibaji Panja-Canara Bank-scam
515
Simbhaoli Sugars-OBC scam
109
Total
35,019
PAL's dubious record
In August 2017, the Securities and Exchange Board of India (SEBI) had barred PAL from the securities market and issued show-cause notices to its statutory auditor and a former executive director for alleged accounting fraud, diversion of funds and understatement of loans by over Rs 1,000 crore. The SEBI action followed a SBI complaint, filed with the CBI, which alleged that PAL and its directors had defrauded and cheated a consortium of banks.
The complaint filed by SBI had alleged that PAL and its directors fraudulently availed credit facilities from a consortium of banks including SBI, misused such credit facilities with an intention to defraud and cheat the banks, thereby causing losses to the tune of 122.07 crore and interest and other charges to SBI, the SEBI order had said.
CARE, BSE, NSE act against PAL
In August 2017, the BSE had restrained PAL from accessing the securities market and further prohibited it from buying, selling or otherwise dealing in securities in any manner whatsoever, either directly or indirectly. Later the NSE also followed the suit.
In May 2017, PAL and its five directors were booked in Rs 290 crore cheating case jointly filed by Axis Bank and Federal Bank.
In April 2014, CARE had suspended its rating for PAL's bank facilities and instruments, saying the company wasn't providing the needed information to monitor it.
In 2012, PAL had availed the facility of letter of credit (LC) for Rs 240 crore from Axis Bank and another Rs 50 crore LC from Federal Bank, an investigation officer had told The Times of India.
also read
Explainers
The death of 95-year-old Clare Nowland, who was allegedly tasered by police at an Australian nursing home, has sparked a controversy in the country. The use of stun guns by the New South Wales state police, has also come under scrutiny
Opinion
A Khalistani tactic common with terrorist groups like Al Qaeda, Lashkar and ISIS is the distortion, misrepresentation and selective use of historical incidents, contexts and tales to legitimise their violent and extremist activity and hatred towards Hindus
India
Sameer Wankhede, who is already in trouble for allegedly demanding a bribe in the Aryan Khan case, is facing more questions. A report has found that he has assets way beyond his means. The former NCB officer made six foreign visits in five years, owns six houses and also has a Rs 22-lakh Rolex watch