Mumbai-Newark AI flight emergency landing: Why captain, crew did a commendable job
An Air India official said the captain and crew would be felicitated when they return to India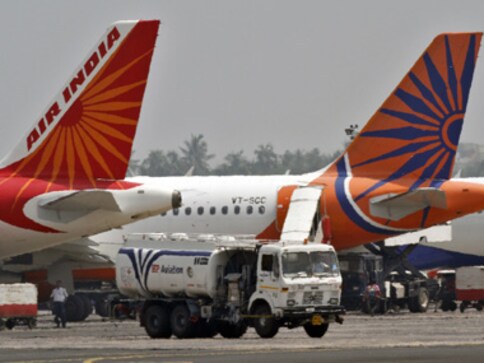 New Delhi - Air India has been the favorite whipping boy of passengers, routinely topping complaints due to flight delays, denied boarding and overall levels of service. The airline's international operations have also seen frequent snags, prompting strident criticism by passengers – many of whom are frequent flyers. So this sure seems a departure from the usual.
A passenger who boarded the Mumbai-Newark flight AI191 on Thursday, and ended up at a little known town in Kazakhstan due to an emergency landing, heaped praises on the airline's crew. Especially the captain, for handling a tricky situation well, ensuring that each of the 303 passengers were taken care of, and most importantly, keeping each passenger well informed of the developments.
The passengers finally reached Newark On Friday afternoon, after an almost 18-hour grounding at Kazakhstan.
Not just the flight's captain and crew, the concerned government functionaries were also kept busy in India through much of Thursday and Friday, trying to get stranded passengers out of Kazakhstan. Civil Aviation Minister A Gajapathi Raju, his deputy Jayant Sinha and External Affairs Minister Sushma Swaraj were all answering queries on twitter regarding this flight.
There were assurances from each on quick solution to the passengers' woes, with Swaraj also saying the Indian Ambassador to that country was engaged in helping passengers throughout.
This is what happened. Three hours into the flight from Mumbai, which had anyway taken off late, captain Arup Roychaudhary announced an emergency landing, saying this will be done in about 20-22 minutes and the passengers have no cause to worry. He did not immediately explain why an emergency landing was being done.
"The Captain was calm; he switched off the in-flight entertainment system immediately to bar access to GPS. This meant none of us knew where we were landing, preventing panic. Once the flight landed (in almost exactly the time he had indicated), the Captain told us it was Akobe in Kazakhstan," said Ramanan Seshadri. Seshadri was on the flight with his wife and twin sons, on his way back to the US after a family holiday in India.
The Boeing 777-300 ER aircraft was almost full, even the first class was full, said an Air India official. Once the aircraft landed, passengers were deplaned in an orderly manner, with an efficient cabin crew providing assistance and ensuring that no personal belongings were taken by passengers.
The orderly de-boarding in this case assumes importance given the scenes witnessed during the recent emergency landing of Emirates flight EK521 at Dubai. Here, precious minutes were wasted as passengers tried to carry their personal belongings and hand luggage, because either the crew failed to emphasise that belongings be left behind or because they did not heed crew's requests. This aircraft caught fire seconds after the last person had deboarded.
Seshadri said real trouble could have begun after the de-boarding, as passengers began filing in to the Akobe International Airport. Akobe is a small town and the airport there is not equipped to handle a large bird like the Boeing 777-300ER, which had disgorged so many passengers at one go. The airport opened its entire first floor for the passengers, got all the available toilets cleaned while the passengers tried to settle down and wait for further news.
Seshadri says Roychaudhry ensured that water and milk for children was made available first. He also spoke to passengers to explain that the emergency landing was necessitated due to a smoke alarm. Later, the captain would again explain that since the fire extinguisher in the cargo hold area had been used up, this aircraft could not now be used and a new one will have to be flown in from India to take the passengers onwards. Little did the passengers know that the substitute aircraft would take another almost 18 hours to arrive.
"The captain and his crew did a really commendable job. They not only took care of the passengers, they were forthcoming with information at each point, explaining things. This helped most of us keep calm. A few hours after landing, the captain ensured we got lunch etc. The same crew flew us back when the substitute aircraft arrived in the evening," Seshadri said.
Not everyone on that aircraft was as fulsome in praise of the crew, with many passengers and their relatives taking to social media to complain about the situation. There were many complaints against the Indian Embassy in Kazakhstan since passengers and relatives alleged information was difficult to obtain from the Embassy.
One must remember that emergency landings are just that and there is little the airline or crew can do to mitigate hardships in such situations. At the Akobe International Airport, for example, there was little by way of infrastructure to handle a large aircraft and these many passengers.
When the substitute flight from India sought permission to land, there were delays. Then, it took longer than usual for luggages to be transferred from one large aircraft to another.
"Air India and its crew did the best it could under the circumstances. I should know, I am a frequent flyer and I have seen many such situations when airlines do not bother much," concluded Seshadri.
An Air India official said the captain and crew would be felicitated when they return to India.
India
Air India has been experiencing poor ground handling services since disinvestment in terms of check-in, baggage handling and other necessary services for the passengers
India
Tata Group-owned Air India will re-hire pilots as commanders for a five-year period as the airline looks for stability in operations amid talk of acquiring 300 single-aisle planes
India
A brand new Pawan Hans' Sikorsky chopper with 9 people on board crashed into the Arabian Sea on Tuesday, killing four people — including three ONGC employees.