Mumbai farmers protest: Devendra Fadnavis knew he was walking into political trap, there isn't easy escape now
The fact that a chief minister like Fadnavis, who dared to speak against the waiver and went against the party line, had to later bend to the pressure from the party shows the extent of influence UP's farm loan waiver has claimed across the country.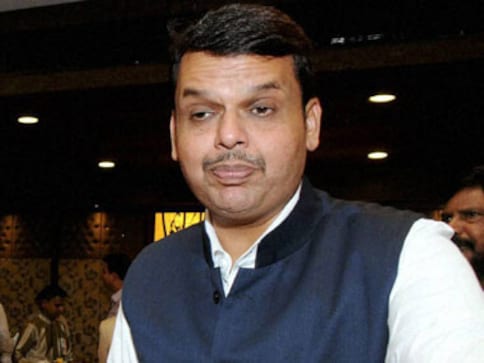 If you look at the farm loan waiver issue in Maharashtra, one should be actually sympathetic to its 47-year-old Chief Minister Devendra Fadnavis. He never wanted to do it in the first place and thought of better solutions to save farmers. In April 2017, Fadnavis went on record to say farm loan waiver cannot be a lasting solution to make farmers debt-free. Instead, higher capital investments in agriculture adequately backed by water and power supplies over a long period will bring greater economic stability to small and marginal farmers, Fadnavis said, while interacting with farmers on the programme, Mee Mukhyamantri Boltoy (I am the Chief Minister speaking).
"Any crop loan waiver is not a lasting solution. It helps farmers to get rid of debt but doesn't increase his repaying capacity when he goes for his next crop loan. Instead of a one-time crop loan waiver, which will certainly give us political mileage, our policies are to free farmers from the vicious cycle of debt," Fadnavis said then. Post-Fadnavis' statement, many, including this writer, had expressed doubts whether the Chief Minister can, ultimately, keep his word or not. Because such was the pressure then from political circles and farmer groups after the newly elected chief minister of Uttar Pradesh, Yogi Adityanath announced a Rs 36,000 crore loan waiver for UP farmers following a poll promise made by Prime Minister Narendra Modi in April 2017.
Subsequently, the calls for loan waiver strengthened, agitations began not just in Maharashtra but in other agrarian states like Madhya Pradesh. Logically, in Maharashtra, Fadnavis failed to walk his talk. His caution against the perils of a farm loan waiver fell in deaf ears and Fadnavis was forced to follow the Yogi-way by announcing a Rs 30,000 crore loan waiver for Maharashtra farmers in June 2017. Worse, even this announcement did not calm the nerves of agitating farmers. Somehow, they weren't convinced with the offer and the agitations continue even now.
Yogi's UP waiver -- the Bharatiya Janata Party (BJP's) election plank and Prime Minister Modi's trump card during the UP poll campaign -- was slowly but surely claiming its influence not just in MP, but also agrarian states like Punjab and Haryana to announce similar schemes. The fact that a chief minister like Fadnavis, who dared to speak against the waiver and went against the party line, had to later bend to the pressure from the party shows the extent of influence UP's farm loan waiver has claimed across the country. This was precisely what many observers feared would happen post the Yogi government's googly.
Going ahead, this will be too big a problem for other states to handle since most of the agrarian states are fiscally constrained. Even Maharashtra, which had to agree to the waiver demand, is struggling to fulfill its promise sitting as it is on a weak economy.
Right now, the CM is facing a Catch-22 situation. There is a massive farmer protest at a stone's throw distance away from his office demanding a complete waiver of farm loans and electricity bills. If he agrees to that, the state will have to find the means to deliver. The exchequer is already on a weak ground after an additional Rs 20,000 crore borrowing to fulfill part of the Rs 34,000 crore farm loan waiver already announced post Yogi's announcement. Also, Fadnavis is running the risk of a situation wherein he may have to go for similar waivers in future as well whenever rains fail, which will be too big a burden on his government. If he doesn't agree to the demand, he will face a big political backlash since BJP's political fortunes can be greatly impacted as farmers constitute a huge chunk of the vote bank. This too, the CM cannot afford.
The rationale behind appointing a six-member panel to look into farmer's demand could be part of delaying tactics. Of the Rs 34,000 crore waiver announced by Fadnavis, so far, just above Rs 13,580 crore has reached beneficiary accounts. Even here, there are questions about which farmer has actually benefited from the exercise. The roll-out was a mess in the first place . This is one of the reasons why farmers from across Maharashtra are marching to Mumbai demanding a total loan waiver and further support for crop losses.
Fadnavis is struggling to manage the state's economy. As pointed out in an earlier article,the Economic Survey of Maharashtra 2017-18 paints a poor picture of the state. The state's growth declined to 7.3 percent in financial year 2017-18, the weakest in the three years since Fadnavis's government assumed power. Remember, Maharashtra had logged a 10 percent growth rate in the previous fiscal. In financial year 2015-16, the Fadnavis government had recorded a 7.6 percent growth rate. Revenue expenditure has shot up significantly after the state had to raise an additional Rs 20,000 crore to meet the expenditure for the farm loan waiver. That takes the revenue deficit and fiscal deficit figures way beyond the Rs 4,511 crore and the Rs 38,789 crore estimated at the beginning of the year.
The big shock for the state has come from the agriculture sector, which provides employment for more than half of the state's population. Growth here is estimated to have slowed to 8.3 percent contraction in 2017-18, the survey showed. Last year, the 10 percent growth in the state's economy was powered by a 22.5 percent jump in agriculture and allied activities, which was made possible by good monsoons that year.
As this writer has been pointing out for long, the idea of farm loan waiver can have disastrous effect on the credit culture of a large number of people in a particular geography and makes a defaulter even out of an honest borrower. We have plenty of examples from the past. The UPA-sponsored 2008 farm loan waiver is a good case study. Sure, it does work wonders for the moment -- for the politician (who gets political mileage) and the farmer (who experiences temporary relief and a false notion of being in the good books of his lenders). The same bank manager, who waives the loan, will think twice before sanctioning a loan to the same farmer when he walks into his branch next time since his credit worthiness is now under question.
Typically, political administrations which press the loan waiver button, don't compensate banks in time. The delay inevitably weakens the balance sheets of lenders and the liability remains, at best, unstated. Banks that have a high exposure to the farming sector in the state will likely see a spurt in their NPAs or non-performing assets or bad loans almost immediately. In short, a loan waiver is toxic enough to paralyse the multiple organs of the body in one go.
Analyzing the ill-effects of loan waivers, however, is somewhat irrelevant now since this has become a hot political issue. Any politician who speaks against it will be committing political hara-kiri. In Maharashtra, Fadnavis too knew very well that he is walking into a tricky trap when he chose to follow the Yogi-path.
Follow LIVE updates on Mumbai farmers protests here
(Parts of this piece was published earlier)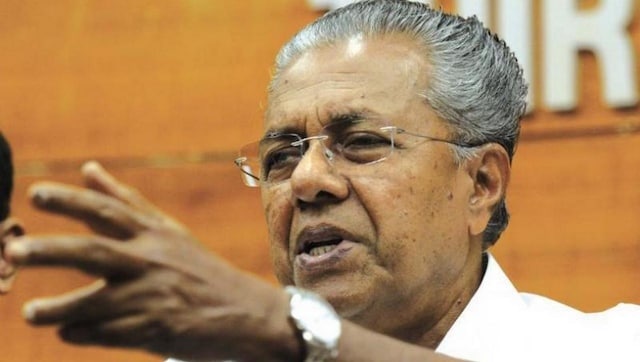 Politics
Along with welfare politics, the Left has also benefited from the significant shift in Kerala's political landscape with the rise of Hindu nationalism
India
The high court also reiterated its request to the state government to consider imposing a two-week complete lockdown in the most affected districts
India
If the recent toll in Gorakhpur has not reached double digits, how are there so many bodies burning on the pyres at Rajghat crematorium?