Mudra loan fact check: Four questions on Prime Minister Narendra Modi's pet start-up funding scheme
Low refinance figures, average loan ticket size raise questions on the effectiveness of PM Modi's Mudra loan scheme on the ground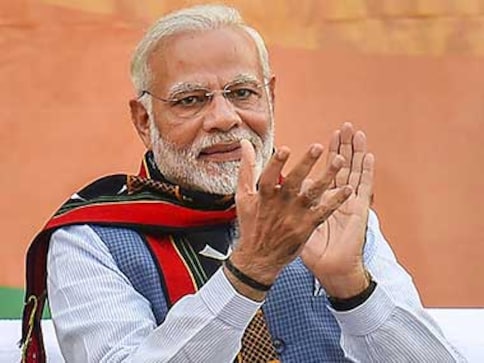 On Tuesday, Prime Minister Narendra Modi said that under the Mudra scheme (Micro Units Development and Refinance Agency Bank), banks and financial institutions have disbursed Rs 6 lakh crore in loans to about 12 crore beneficiaries since the inception of the scheme, in April, 2015.
"Out of the 12 crore beneficiaries, 28 percent or 3.25 crore are first-time entrepreneurs," Modi said.
According to the Mudra website, loans of up to Rs 10 lakh are given to the non-corporate, non-farm small/micro enterprises by commercial banks, RRBs, small finance banks, cooperative Banks, MFIs and NBFCs. These are all branded under the Pradhan Mantri Mudra Yojana (PMMY). The borrower can approach any lending institution and avail products under the 'Shishu', 'Kishore' and 'Tarun' categories.
In financial year 2018-19, so far, 63 lakh loans have been sanctioned with a total disbursed amount of Rs 26,600 crore. In the previous fiscal year, this figure was Rs 2.4 lakh crore and before that it was Rs 1.75 lakh crore.
Let's try to understand what Mudra is really doing? The scheme, in fact, is bundling together a clutch of old existing loans, which are being repackaged and rebranded under a new name. Agencies like SIDBI and Nabard have been giving such small ticket loans for long. Now with the PM Modi-brand's push, those schemes have got a leg up and tiny entrepreneurs certainly stand to benefit from that.
But there are some facts one shouldn't miss here:
First, going by the 2016-17 annual report, the share of Tarun loans --- loans above Rs 5 lakh — is just 1.36 percent of the total loans given. This is the chunk of loans that should ideally benefit a beginner to set up some meaningful entrepreneurial activity. In terms of amount sanctioned, it contributes to 23 percent, with the average loan size being Rs 7,75, 989.94. But nearly 92 percent of loans are given under the Shishu category, where loans of up to Rs 50,000 are given out, with an average loan size of Rs 23,316 crore. This means that the majority of loans are small amount loans to almost 90 percent of the people. Arguably, it is difficult to imagine what a start-up can do with Rs 23,000.
As mentioned earlier, loans above Rs 5 lakh, which can actually help entrepreneurs, constitute a minor part. This is worrisome. The average loan ticket-size of all Mudra loans would be less than Rs 50,000 according to a rough calculation.
Secondly, the refinance figures are not picking up in a significant way. This is critical for the success of Mudra. In 2016-17, some 11 PSBs availed refinance support of Rs 1,886.73 crore, as against the Rs 2,432 crore availed during the previous financial year. Mudra attributes this to the ample liquidity with the banks, especially post demonetisation.
Similarly, refinance to RRBs amounted to Rs 181.79 crore, as against the Rs 239.25 crore refinanced to RRBs in the previous financial year. Similarly, MFIs availed refinance of Rs 820 crore as against Rs 812 crore in the previous year. According to a Mint report, the outstanding refinance provided by the government as of March 2017 was just Rs 6,114 crore, or not more than two percent of the cumulative disbursals for the first two years. These figures don't look good enough to herald a start-up revolution.
Third, NPA figures need a closer look. Most Mudra loans are collateral free. So even a 4-5 percent NPA figure should worry financial institutions, even though this figure is far less than the gross NPA average of large commercial public sector banks, which are in double digits.
Speaking to CNBCTV18, SBI Chairman Rajnish Kumar said the bank disbursed Rs 28,500 crore worth of Mudra loans last year and NPAs from Mudra loans stands at 5.2 percent of total loans given. If banks don't do their homework and merely push Mudra loans to show bigger numbers, they are inviting another bad loan shock.
Fourth, if one looks at RBI data, bank credit to micro and small companies grew by a mere 0.9 percent between March, 2017 and March, 2018. This is against a contraction of 0.5 percent in the comparable year-ago period. This means, fundamentally, nothing much has changed in the risk-averse approach of commercial banks to fund tiny firms. Remember, commercial banks push out most loans.
Of these factors, the most critical point here is how much refinance the government gives on Mudra loans. If this figure is not improving significantly (which is the case so far), the Mudra scheme can't claim what it has achieved, as Modi said in his speech. The simple reason is without that this is just the art of showing an aggregate figure of loans, which were anyway being given under various channels by various agencies even before Mudra happened.
The government needs to address these points and focus on a course correction rather than merely playing up numbers.
also read
Business
RBI governor Shaktikanta Das had on Monday said people should not panic and rush to return or exchange their Rs 2,000 currency notes as they have four months to do so. Even after September 30, the notes would continue to be legal, he asserted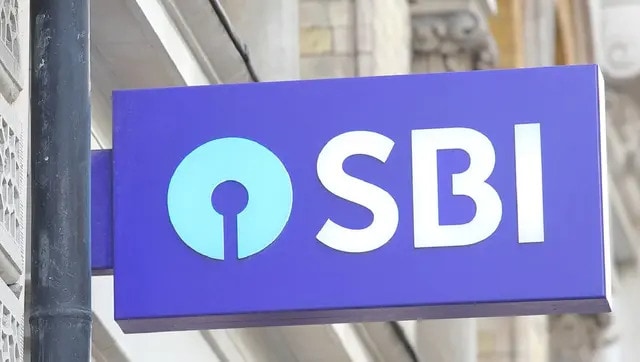 Business
M J Anthony claimed to have requested the SBI Cards & Payments Services Pvt. Ltd. to cancel his card in April 2016, well before its expiry, and not to renew it
Explainers
The G7 is an informal grouping comprising France, Germany, Italy, Japan, United Kingdom, Canada, and United States. The agenda in Hiroshima for the summit from 19 to 21 May will likely focus on China, Russia, Artificial Intelligence, climate change and the threat of nuclear weapons