MSP hike to push retail inflation by 70 bps, roil fiscal numbers, warn economists and analysts
The government on Wednesday hiked the minimum support price (MSP) for paddy by a record Rs 200 per quintal for 2018-19. It will cost the exchequer over Rs 15,000 crore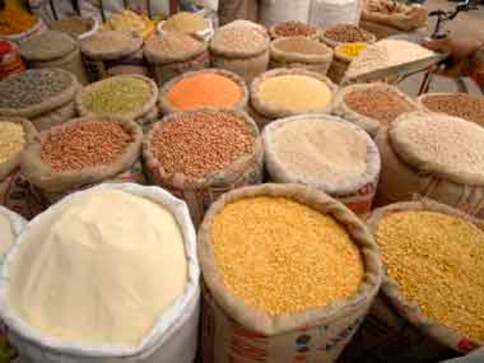 Mumbai: Retail inflation is likely to accelerate by 70 basis points following the massive hike in minimum support prices (MSPs) destabilizing several macroeconomic variables and financial arithmetic, economists have warned.
The increase in MSPs will also impact wholesale inflation by 38 basis points, they added.
Earlier in the day, the government hiked the minimum support price for paddy by a record Rs 200 per quintal for 2018-19. It will cost the exchequer over Rs 15,000 crore.
"The impact of the rise in Kharif MSPs alone has the potential of increasing retail inflation by 70 basis points, in conjunction with elevated oil prices and depreciating currency it can destabilise a number of macroeconomic variables and financial arithmetic of the government and the corporate world," India Rating chief economist Devendra Kumar Pant said in a note.
This expected rise in MSP has been on the radar of the Reserve Bank and it had flagged this as a concern since the government announced the FY19 budget.
"Even after considering a positive impact of the monsoons on food inflation, the inflation trajectory in the near-term will remain upwardly biased and hence at least one more rate hike by the regulator is likely, more so in October 2018, though a rate hike in August 2018 cannot be entirely ruled out," Pant added.
The higher MSPs would certainly affect the fiscal arithmetic, but in case goods and services tax collections remain buoyant as was witnessed in May 2018, it will offset some of the adverse impacts of the MSP increases on fiscal deficit, he pointed.
Crisil chief economist Dharmakirti Joshi said assuming procurement of Kharif crops would be as much as last year, the higher MSPs would cost the government about Rs 11,500 crore.
"But the actual cost incurred could be substantially higher as procurement is set to increase," he added.
Pant further said while the first round of impact on wholesale inflation is estimated to be 38 basis points, the impact on foodgrain inflation is likely to be lower at 19 basis points, half of the overall impact.
Since the wholesale foodgrain inflation in the last 13 months has been negative, the impact of MSP increases is unlikely to translate into positive inflation.
However, the impact on retail foodgrain inflation is estimated to be higher at 28 basis points, Pant said.
The previous highest hike in paddy MSP was Rs 170 a quintal in 2012-13. In the last four years, the NDA government has raised the paddy MSP by Rs 50-80 per quintal.
Business
The decision follows an unscheduled meeting of the Monetary Policy Committee, with all six members unanimously voting for a rate hike while maintaining the accommodative stance
Business
CII estimates India's GDP growth to be in the band of 7.4 - 8.2 per cent, depending upon the global oil prices
Business
The economists said they did a study of the Russian invasion's impact on inflation, which revealed that 59 per cent of the jump in prices is due to geopolitical events