MSEGCL and MSEDCL at loggerheads over delayed payment of over Rs 10,000 crore by the latter
MSEGCL chairman and managing director alleged that while MSEDCL makes prompt payments to other private players as well as NTPC, it has delayed the payments over so many years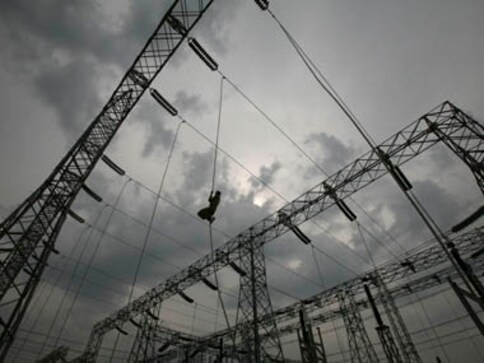 Mumbai: State-run power utilities Maharashtra State Electricity Generation Company (MSEGCL) and Maharashtra State Electricity Distribution Company (MSEDCL) are at loggerheads over delayed payment charges to the tune of over Rs 10,000 crore by the latter.
MSEGCL chairman and managing director Bipin Shrimali while talking to reporters Monday alleged that while MSEDCL makes prompt payments to other private players as well as the NTPC, it has delayed the payments over so many years.
"MSEDCL owes us over Rs 10,000 crore accumulated over the past 7-8 years. MSEDCL makes payments to other players but gives differential treatment us," he said.
He further said in the last three years, the cost of generation of MSEGCL has not increased, but on the contrary, reduced to Rs 3.70 per unit.
"There are several constraints while recovering from a state company and still continue to keep the generation cost lower. We have to make prompt payments for buying coal and also to railways for transporting the fuel, but we are not getting our due," said Shrimali.
Refuting the allegations, state discom MSEDCL's chairman and managing director, Sanjeev Kumar, said, "We have no intention of not making payments to them. It's a matter of delayed payment charges which is pending with the state government and MSEB Holding Company."
He further explained that as per the directives of the state government, MSEDCL has to keep aside the delayed payment charges and the interest while recovering arrears from the consumers.
"Though the charges show on MSEGCL's books of account as pending by us, we are not able to make the payment because of the government's directive. Recently a resolution was passed that we should ask the government to come up with a solution over this," added Kumar.
When asked why MSEGCL was not considering selling off its thermal plants which are either temporarily shut or not running at desired plant load factor (PLF) due to lack of coal or water, among others, Shrimali said, "Thermal is a moving economy. Plants like those in Bhusawal, Nashik or Parali are decentralised power generating units and we cannot shut or sell them."
He further said that some of these plants are necessary for the sustainability of the local economy and therefore, it is necessary to continue with decentralised
power generation.
When asked whether the company was planning to sell its excess power to other states or utilities, he said, "We have been asking the MERC as well as the state government to allow us to sell power outside. As per the PPA provisions, we can sell 15 percent of power, but MSEDCL is not allowing us to do it. We have already received trading license and we have also floated expression of interest for this."
Shrimali further added that MSEGCL sells power to MSEDCL at Rs 3.70 per unit and the state discom then charges around Rs 6 per unit to consumers.
"However, if we get the permission to sell, we will be able to give it at a cheaper rate than MSEDCL, may be at Rs 5-5.50 per unit. We will be in a better position to manage our working capital requirements well if we are able to make money through this route," he added.