Mr. FM, don't get stuck in PF withdrawal logjam; save your big guns for real fraudsters
The expanded list of PF withdrawal exemption would encourage wrong-doers
There were but 290 lakh employees in the organised sector as per data.gov.in as on 31 March 2011, which would translate to 3.67% of the current Indian population. This incidentally equals the bone of contention---3.67% of employees' salary that the employer contributes to his employee's provident fund account, with the remaining 8.67% he contributes going to his pension corpus. The first 3.67% statistic may not be accurate as it includes government employees also governed by statutory provident fund but the point is what is the government making fuss about? A tiny employer spend on a tiny section of the population.
On 10 February 2016, the government notifies a new rule targeting early retirees, both genuine and pretenders, who hitherto have been wiping their account clean after biding the statutory time of 2 month unemployment. The new rule says if you are retired or resigned or were thrown out before 58, you will get your own accumulations together with interest all right but not the accumulations that trickled in over the years from employer(s).
For getting the latter, you have to bide your time till 58. The employees in the organised sector may be a small percentage but they pack a lot of punch, organised and unionized as they are. First, they got the budget proposal to tax 60% of withdrawals rolled back, leaving the government sheepish if not red-faced. Now the hemming and hawing on the 10 February rule thanks once again to upping of the ante by unions.
19th February 2016 witnessed feverish activity in Shram Shakti Bhavan, housing the Labor Ministry. First an expanded list of exemptions so typical of the Indian bureaucracy. The 10 February rule exempted pregnant women, women hanging their boots prematurely to get married as well as males and females wanting to settle down abroad from its hooks. But when the unions were not placated, the denouement was put off till 30 April 2016.
Now the expanded list includes wannabe house owners, those whose family members are afflicted with serious illness or who are entering the wedlock and members who want to invest on higher studies of their family members. But later in the day the Labor Ministry mandarins went further---the new rule would be kept in abeyance till 31 July and would kick in with an expanded list of exemption thereafter.
The government must stop hemming and hawing, and junk the new rule that bars withdrawal of employers' contributions over the years together with interest thereon subject to a few exceptions lock, stock and barrel for the following reasons:
1) Why create fuss about 3.67% of employee's salary while leaving out 12% i.e. employee's contributions? If family needs funds during old age, then why pick and choose and target the crumbs?
2) When the labor ministry claims UAN or unique account number is robust and foolproof, how can those feigning unemployment get away? If they seek reentry, the robust UAN software with foolproof KYC must shut its doors.
3) When the income-tax law says 5 years of continuous service is enough to get full tax exemption on withdrawal no matter what the age is, why create unnecessary hurdles in withdrawal by those who have served 5 years patiently. If the government feels 5 year is too short a period for tax exemption on withdrawal, let it say so transparently and raise the bar to say 10 years; and
4) The expanded list of exemption would encourage wrong-doers.
Who would verify the claim of settling down abroad? What is the guarantee the demand letter from home builder is genuine? True already house building advance, marriage advance etc. are given but frauds get a greater leg up in the face of intransigence.
And finally, why on earth should government lose sleep over employees' money? Mr. Jaitley, please save your big guns for real fraudsters!
World
Jaishankar said that India and Tajikistan are strong partners in fighting terrorism, fundamentalism and radicalism. He also met his Kyrgyz counterpart Ruslan Kazakbaev and the two leaders agreed to strengthen traditional cooperation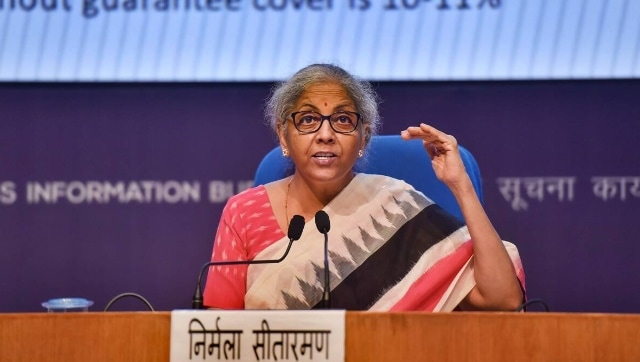 Business
In an exclusive interview to political editor Marya Shakil of CNN-News18, she also addresses the Infosys controversy by saying that the "anti-national statement" made by RSS-backed magazine Panchajanya was not right at all.
News & Analysis
The new FM40 is compatible with all devices including DSLR, smartphone, computer, and so on.