MPC to decide on your home loan EMIs on Oct 4: Short profiles of 3 members
While we will have to wait for a couple of weeks to know the decision, here's a look at the short profiles of these three government appointed MPC members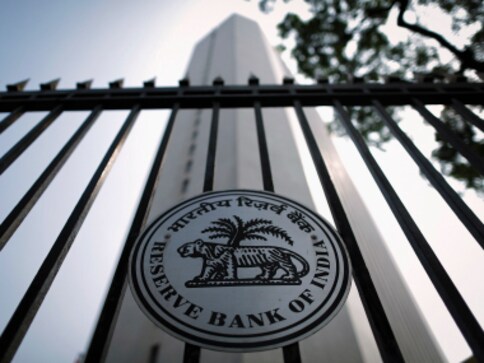 For the interest rate setting Monetary Policy Committee (MPC), the government on Thursday announced the names of three eminent experts, who will be part of the six-member MPC. The Appointments Committee of the Cabinet (ACC) named Indian Statistical Institute professor Chetan Ghate, Delhi School of Economics director Pami Dua and Ravindra H Dholakia of IIM-Ahmedabad as members of MPC.
According to reports, the Monetary Policy Committee will take decision on setting interest rates beginning with the next credit policy meet scheduled on 4 October. So, will these three government-appointed members and the RBI's other three members set the ball rolling and go for another round of rate cut, especially in the wake of good monsoon and moderating inflation levels? And, will the home buyers get a rate-cut boost and would the equated monthly installments of the existing loans fall further?
While we will have to wait for a couple of weeks to know the decision, here's a look at the short profiles of these three government appointed MPC members.
Chetan Ghate: He is an associate professor, Planning Unit, Indian Statistical Institute. He has a PhD from Claremont Graduate School, California. His areas of interest are macroeconomic theory and policy, growth and development, political economy, open economy macroeconomics. According to the Institute website, the focus of his research is economic growth, fluctuations, economic development, and monetary and fiscal policy in developing and emerging market economies.
"I have recently been working on unbalanced growth in India, fiscal policy in small open economies, monetary policy and terms of trade shocks, and endogenous growth models with endogenous investment specific technological change," he says on the website. At the institute, he teaches at the graduate level courses in macroeconomics and monetary theory and policy.
Pami Dua: She is currently the head of the department at the Delhi School of Economics. After completing her graduation in economics in India, she did her masters and PhD in economics from the London School of Economics. Dua is also an expert in forecasting, economic forecasting, time series analysis, econometrics and applied macroeconomics.
Ravindra H Dholakia: He has been a professor of economics ares at IIM-Ahmedabad since 1985. According to the website, he has about 38 years of experience in teaching. He was a regular visiting faculty to teach at the European Management Institute (ESCP-EAP), Paris from 2002 to 2005.
He has collaborated on a series of research projects with the Earth Institute of Columbia University from 2004-05 to 2012-13. He has practical experience in high powered policy making and evaluation bodies in both state and central governments in India. Dholakia was also a Member of the High Level Committees on Leveraging Postal Network in India (Aug-Nov 2014), HR Issues in the Merger of Air India and Indian Airlines (May 2011- Jan 2012), a Member of the Sixth Central Pay Commission of the Government of India (2006 - 08); a Member of the Expert Committee on Restructuring of the State Public Sector Units (2004-08).
He has carried out numerous consulting assignments in the private and public sector companies in India and has done work for the international organizations like WHO, UNICEF, World Bank, UNDP, Hewlett Foundation, United Nations, UN–Mongolia, etc. He has also developed 15 international cases on economic planning and policy reforms based on experiences of countries in Asia, Africa, the Caribbean Islands, and North America.
This IIM-Ahmedabad professor has also served as an independent director on the Boards of Gujarat State Financial Services, National Commodity and Derivatives Exchange, Power Finance Corporation, State Trading Corporation, Adani Ports and Special Economic Zone, Adani Enterprises, Union Bank of India, Air India, Gujarat State Petroleum Corporation, etc. He was also President of the Indian Health Economics and Policy Association during 2012-13.