Move over China, India could become a manufacturing haven for Hong Kong based firms
The huge Make-in-India push by Prime Minister Narendra Modi has attracted the attention of Hong Kong Trade Development Council (HKTDC), which has – over the last few months – conducted extensive research of advantages India provides for low cost manufacturing versus other Asian economies
Hong Kong: Move over China, India could well become the go-to destination for Hong Kong based manufacturing companies looking to uproot their facilities and relocate to cheaper destinations. Provided India plays its cards right. The huge Make-in-India push by Prime Minister Narendra Modi has attracted the attention of Hong Kong Trade Development Council (HKTDC), which has – over the last few months – conducted extensive research of advantages India provides for low cost manufacturing versus other Asian economies such as Vietnam, Bangladesh, Indonesia, Sri Lanka and mainland China. And India seems to be a very favourbale destination in almost all parameters.
A delegation comprising research professionals with HKTDC is expected to once again visit some cities in India next month – these are destinations which the council thinks have huge potential for low cost manufacturing. Will India extend support and sops for encouraging Hong Kong's growing interest?
"We believe India has a huge potential for this. For one, India's wages are way below China's and many other South East Asian countries. Two, India has a huge buyers' market – Vietnam has only about 90 million in domestic market size compared to about 1.3 billion people in India. Not many companies in Hong Kong are aware of India's potential in low value added products' manufacturing…..we have done the research and shared it with them," says Dickson Ho, Principal Economist with HKTDC.
Ho did not provide examples of specific companies which may be interested to shift base to India, saying this would each company's independent decision after having evaluated all aspects. But Hong Kong based companies are increasingly eyeing production relocation or diversification out of mainland China due to rising production costs. HKTDC Research visited Gujarat, Maharashtra, Andhra Pradesh, Tamil Nadu and Karnataka earlier this year.
It did not find the National Capital Region (NCR) viable because of rising costs for labour-intensive production. Ho's research quotes factory operators in these states to say manufacturers were increasingly relocating labour-intensive operations from the NCR to other states such as Maharashtra, Rajasthan and Gujarat to take advantage of lower production costs. The five states selected have been identified as having the most potential for production relocation and diversification.
Labour
HKTDC says competitive labour costs that are expected to remain for some time in India could be our biggest advantage in attractive fresh manufacturing. "Currently, India's labour costs are lower than those in China and almost all of the countries in Southeast Asia, with the exception of Myanmar," the report says. We are a third of the wages in mainland China and roughly half those in Indonesia.
Industrial land rates
All selected states have developed industrial parks for private investors to set up their production plants. The state governments or private companies provide infrastructure and amenities such as connecting roads, electricity, water supply, sewage-treatment facilities and communication networks. This is another feather in India's cap.
Transportation
Sea freight is an important consideration for manufacturers. Mundra in Gujarat is a port-based special economic zone; Jawaharlal Nehru Port (JNPT) in Maharashtra is India's largest port with hinterland covering Madhya Pradesh, Gujarat, Karnataka and most of North India. Visakhapatnam mainly serves northeast India, Chhattisgarh and Orissa. Chennai port is the major logistic hub of South India, supporting the vibrant manufacturing activities in Tamil Nadu. So most of the manufacturing hubs identified by HKTDC are also conveniently connected with major ports.
Ease of doing business
Gujarat and Andhra Pradesh are identified as the EODB reform leaders, adopting many business-friendly measures to entice both local and foreign investment, while the other three states require further acceleration in reform. Also, all five states have made notable efforts in tax reforms to streamline registration and payment of Value Added Tax (VAT) and Central Sales Tax (CST) through online services. Such reform has greatly improved the ease of doing business for SMEs. At the national level, the Centre is working to pass the Goods and Services Tax (GST) Bill to convert India into a unified market and prevent tax-on-tax, notes HKTDC.
Tariffs on India made products
Another key consideration for factory relocation is the import tariffs levied on manufactured products originating from India and whether this country has entered into any preferential trade deals that lower the import tariffs. India has been an active player in Asia, securing free trade agreements (FTAs) inside and outside the region, including engaging in an FTA talk with the EU. Taking yarn-related products as an example, import tariff rates for India range from 0% to 5%. Further, US import tariff rates for Indian yarn-related products range between 0% and 2.7%.
So will there be a wholesale movement of manufacturing from China to India anytime soon? Ho says large shifts of manufacturing facilities in favour of India may not immediately happen. Apparel, shoes, clothing, textiles and other low value added manufacturing activities may look for the shift initially. And this too would perhaps be a trickle instead of being a deluge. But even if a handful of manufacturing units in Hong Kong consider the shift, it would be worthwhile for India.
Ho also points out that Vietnam is a strong contender along with India for large scale production shifts out of mainland China. The cost of labour there is not significantly higher than India plus it provides one other critical advantage – it is land linked with China so transportation of manufactured goods needs no sea freight. Almost 6000 manufacturing companies (not all from Hong Kong though) have left mainland China to set up shop in neighboring Vietnam already. Is India listening?
ends
(The author was in Hong Kong between September 7-10 at the invitation of the Hong Kong Trade Development Council, HKTDC)
Lifestyle
Tracing the story of Mumbai's metromorphosis, as reflected in the locality of TJ Road.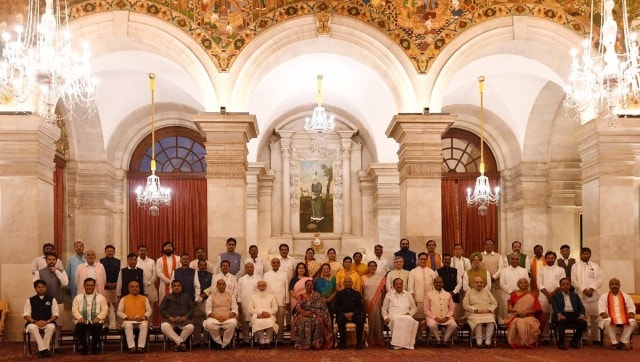 India
One of the biggest challenges for the NDA government will be to push deep economic reforms when many Opposition-ruled states are determined to oppose them.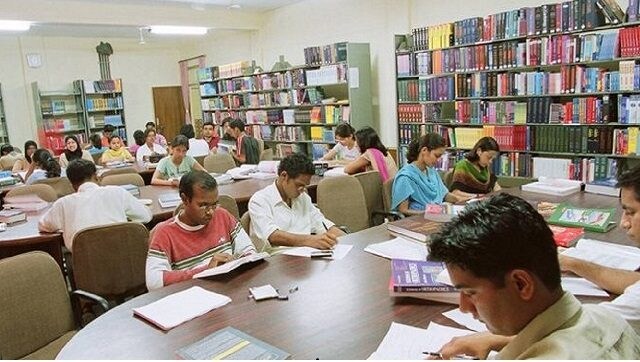 India
To aspire for a perfect assessment solution when everything else is unequal and in a state of disarray is like looking for a needle in a haystack