Most Indian firms believe EU's General Data Protection Regulation will help in bringing sense of privacy: Survey
71 percent of Indian firms believe EU's GDPR will help in bringing a sense of privacy in business and boost innovation in ideas
Mumbai: Most Indian firms (71 percent) believe the EU's General Data Protection Regulation (GDPR) will help in bringing a sense of privacy in business and boost innovation in ideas, according to a survey.
They also said the regulation will help provide better delivery to their clients, the survey by Deloitte in alliance with the Data Security Council of India (DSCI) revealed.
GDPR, which came into effect from 25 May, is a data protection legislation which lays down rules for processing and free movement of personal data of EU citizens.
The survey, which analyses the state of preparedness of Indian companies basis the rules mandated under GDPR, said organisations that are GDPR ready will gain a competitive advantage, as they will be able to use personal data in their innovations and digitisation.
The areas where it will help include providing better customer experiences (60 percent), enhance productivity of internal operations (54 percent), personalisation of product and services deliveries (47 percent) and creation of new products and services (46 percent).
In addition, the survey noted that small and mid-size EU companies are likely to open up for business possibilities to Indian firms, given the ease of data transfer between organisations.
"GDPR brings in a renewed focus to data privacy. While this is a new compliance imperative, it also provides a competitive advantage for businesses," said Vishal Jain, partner, Deloitte India.
Even as 28 percent of the small organisations are yet to initiate their journey towards GDPR, 71 percent of survey respondents said that this regulation will help bring a sense of privacy in business and innovation in ideas.
"Given EU GDPR, and impending India's data protection law, stepping up focus on data protection practises and capability building, is a key imperative to satisfy expectations of customers and consumers," said Rama Vedashree, chief executive officer, DSCI.
While Right to Data Portability, Right to Erasure and Right to Restriction of Processing were recognised as most challenging data subject rights, 62 percent of respondents felt avoiding legal and contractual liabilities, fines and penalties as the biggest motivator for compliance followed by the need to get a competitive edge.
The IT/BPM sector was found to be the most responsive sector in terms of taking any steps towards GDPR readiness with 84 percent of IT organisations having started readiness journey.
This was followed by health and e-commerce sectors with 81 percent and 80 percent organisations initiating their process, respectively.
The survey results are based on responses from 58 companies, from sectors such as IT)/BPM, BFSI, manufacturing, telecommunications, pharmaceuticals, healthcare and oil and energy.
Find latest and upcoming tech gadgets online on Tech2 Gadgets. Get technology news, gadgets reviews & ratings. Popular gadgets including laptop, tablet and mobile specifications, features, prices, comparison.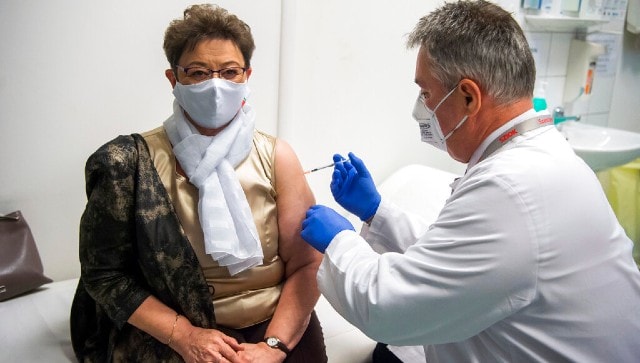 World
The vaccine, Sputnik V, received a six-month authorisation Wednesday from Hungary's National Institute of Pharmacy and Nutrition, institute director Matyas Szentivanyi told public television
Entertainment
Musicians, including Sting and Pink Floyd's Roger Waters, said the post-Brexit travel restrictions will make "many tours unviable, especially for young emerging musicians who are already struggling to keep their heads above water owing to the COVID ban on live music."