Morgan Stanley to pay $150 million to settle California crisis-era mortgage charges
By Jonathan Stempel (Reuters) - Morgan Stanley will pay $150 million to settle charges it misled two large California public pension funds about the risks of mortgage-backed securities they bought in the years leading up to the 2008 global financial crisis. The settlement announced on Thursday by California Attorney General Xavier Becerra resolves an April 2016 lawsuit filed by his predecessor Kamala Harris, who is now a U.S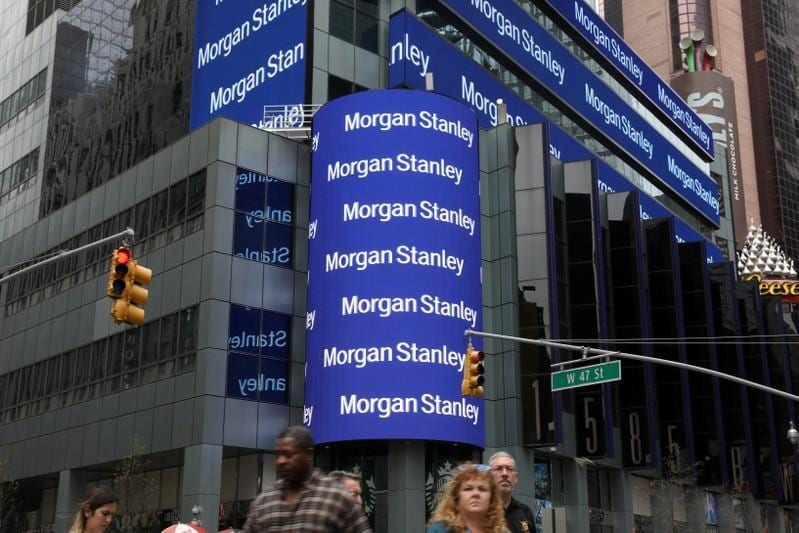 By Jonathan Stempel
(Reuters) - Morgan Stanley will pay $150 million to settle charges it misled two large California public pension funds about the risks of mortgage-backed securities they bought in the years leading up to the 2008 global financial crisis.
The settlement announced on Thursday by California Attorney General Xavier Becerra resolves an April 2016 lawsuit filed by his predecessor Kamala Harris, who is now a U.S. senator.
Becerra said the California Public Employees' Retirement System (CalPERS) will receive $122 million from the settlement, while the California State Teachers Retirement System (CalSTRS) will receive $8 million. The other $20 million will cover costs and help fund other investigations.
Morgan Stanley denied wrongdoing. A spokesman said the accord is the New York-based bank's last regulatory settlement related to the financial crisis.
California said Morgan Stanley overstated the quality of subprime loans from lenders such as New Century Financial, which went bankrupt in 2007, that it bundled into seemingly safe securities that CalPERS and CalSTRS bought from 2003 to 2007.
The bank was also accused of failing to remove poor-quality loans from those securities, and hiding the risks because disclosure could become a "relationship killer" prompting lenders to send future business elsewhere.
"Morgan Stanley lied about the risks of its products and put profits over teachers and public employees who relied on its advice," Becerra said.
The lawsuit was one of hundreds accusing banks of misleading investors in the marketing and sale of residential mortgage-backed securities. Morgan Stanley agreed in February 2016 to pay $3.2 billion to resolve federal and state claims over those securities.
(Reporting by Jonathan Stempel in New York; Editing by Tom Brown)
This story has not been edited by Firstpost staff and is generated by auto-feed.
Find latest and upcoming tech gadgets online on Tech2 Gadgets. Get technology news, gadgets reviews & ratings. Popular gadgets including laptop, tablet and mobile specifications, features, prices, comparison.
Business
(Reuters) - Budget airline easyJet on Wednesday reported a bigger loss for the first half as it took a 160-million-pound hit ($199 million) from failed fuel hedging as the COVID-19 pandemic brought global air travel to a virtual standstill. The London-listed company reported a pretax loss of 353 million pounds for the six months ended March 31 from a loss of 272 million pounds last year. Revenue rose 1.6%, though easyJet took a hit from strikes in France, and storms Ciara and Dennis.
Business
FRANKFURT (Reuters) - Bayer AG on Wednesday said it agreed to settle U.S.
Business
KHARTOUM (Reuters) - Sudan will create a trade financing fund with a portfolio of $2 billion to aid the import and export of key commodities such as wheat, the Finance Ministry said, as the supply of foreign currency in circulation dwindles. Sudan's economy is at risk of freefall, hammered by an inflation rate of more than 100% and frequent shortages of bread, fuel and medicine. The country's currency has also fallen to a record low of 150 Sudanese pounds to the dollar on the black market compared with 55 at the official rate