Morgan Stanley sells India MF assets worth Rs 3,290 cr to HDFC
MUMBAI (Reuters) - Morgan Stanley ( MS.N ) is selling its Indian mutual fund assets to a joint venture between India's HDFC and Britain's Standard Life ( SL.L ), becoming the latest foreign asset manager to quit India. HDFC Asset Management Company Ltd, India's biggest fund manager in terms of assets, said it will acquire Morgan Stanley Investment Management's eight mutual funds, with a combined 32.9 billion rupees under management, for an undisclosed sum
New Delhi: HDFC Mutual Fund on Monday acquired its smaller rival Morgan Stanley Mutual Fund running a total of eight schemes with assets worth Rs 3,290 crore, in a major consolidation exercise in the highly-dispersed sector.
The deal comes at a time when market regulator Securities and Exchange Board of India (Sebi) has been favouring a consolidation in the mutual fund sector which has been going through tough times for many months amid difficulties on distribution side and waning investor interest.
Announcing the agreement, HDFC Asset Management Company Managing Director Milind Barve said: "The agreement is subject to regulatory approvals as required. The average combined assets under management of the eight schemes for quarter ended September 30, 2013 was Rs 3,290 crore."
"We have signed a definitive agreement to acquire all the eight schemes of Morgan Stanley Mutual Fund in India," he said.
However, HDFC Mutual Fund did not disclose the deal size.
The deal will help in increasing customer base of HDFC Mutual Fund.
HDFC Mutual Fund, country's already largest fund house, has Assets Under Management (AUM) of well above Rs one lakh crore. The US-based financial services giant Morgan Stanley got Sebi's registration to run mutual fund business in India 20-years ago in 1993, while first scheme was launched in 1994.
At the end of November 30, total AUM of mutual funds rose to Rs 8.9 lakh crore from Rs 7.01 lakh crore as on March 31, 2013.
There are over 45 fund houses in the country, but Sebi Chairman UK Sinha has been saying that there is a case for consolidation in the asset management industry due to presence of some non-serious players.
According to an estimate, mutual funds have lost over 20 lakh investors, measured in terms of individual accounts or folios, in the first seven months of the current fiscal (2013-14).
Folios are numbers designated to individual investor accounts, although one investor can have multiple folios.
PTI
Arts & Culture
Young entrepreneurs, who are not acquainted with the economic landscape in India before liberalisation in 1991, will find The Ambuja Story quite educational.
Politics
Contrary to a constant refrain that democracy under the Modi government has been under siege, India under Prime Minister Narendra Modi has institutionalised meritocracy and development-oriented politics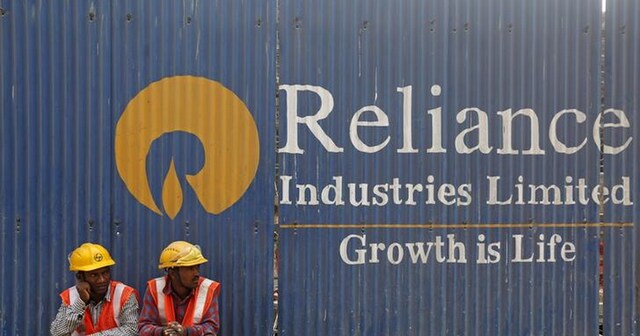 Business
The company is also planning to raise funds upwards of Rs 12,000 crore from financial investors, according to industry sources, to beef up the media business