More than just Pichai and Nadella: Indians now the biggest power players in silicon valley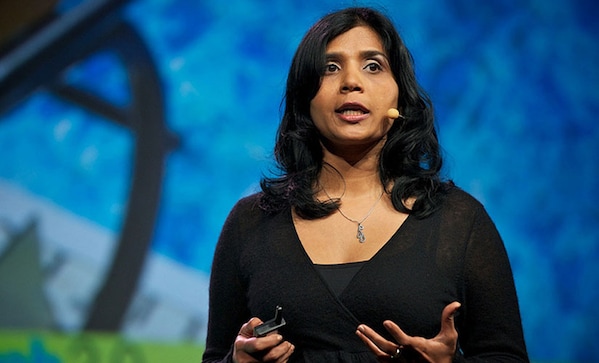 Ever since Indian graduates poured into Silicon Valley in the 1970s and 1980s, talented Indians have broken glass ceilings for immigrants, pushed boundaries of innovation and secured highly visible positions of power. Today, this rise of Indians and Indian-Americans in the US tech world appears to be at its peak with as many as 15% of startups in Silicon Valley being founded by Indians, according to a 2014 study by Professor Vivek Wadhwa.
The report points out that Indians constituted the greatest number of the immigrant tech-company founders, having founded more startups than the next four groups (from Britain, China, Taiwan, and Japan) combined. The proportion of Indian-founded startups in Silicon Valley startups has increased from 7% to 15.5% from 1999 to 2012 even though Indians make up just 6% of the Valley's working population.
"The biggest surprise - or should I say shock - is that Indians are dominating immigrant entrepreneurship. Indians now outnumber the next 7 immigrant groups combined. Our research has shown that they start 32.4 percent of all immigrant-founded startups in the US," Neesha Bapat, lead researcher, Arthur and Toni Rembe Rock Center for Corporate Governance, Stanford University, and co-author of the report, said.
With Sundar Pichai, 43, being named chief executive officer of Google today, and Satya Nadella heading Microsoft, Indians are now poised to dominate the upper echelons of the technology giants as well.
As heads of Microsoft and Google, Nadella and Pichai are easily the most influential Indian business leaders in the word. The two join the ranks of such other notable names as Indra Nooyi, who is chair and chief executive of PepsiCo, and Ajaypal Singh Banga, chief executive of MasterCard.
India-born Pichai was named chief executive officer of Google today as the internet giant unveiled a new corporate structure creating an umbrella company dubbed Alphabet. Google will remain the biggest company under that umbrella, and will continue to manage some of its best-known products, including its search engine, ads, maps, apps, YouTube and Android system.
In his current role, Pichai oversees product management, engineering and research for Google's products and platforms. Before that, he was SVP of Google Android, Chrome and Apps, working on consumer products "used by millions of people. Pichai was part of the team that launched the Chrome browser in 2008 and, prior to that, worked on various search products, including Google Toolbar, Desktop Search, Gadgets, and Google Gears and Gadgets," according to Business Insider.
In comparison, Nadella is the third CEO in the history of Microsoft. He worked at the company for 20 years before winning the CEO title, as a VP in the company's business and online services divisions and heading up Microsoft's cloud computing efforts.
But when it comes to Indians who have bagged enviable positions outside the country, Pichai and Nadella are not alone. There are a number of other not-so-well-known Indians who occupy some of the most prestigious positions in top companies.
Here are some other Indians apart from Sundar Pichai and Satya Nadella, who've made it big in Silicon Valley:
1. Rashmi Sinha is a co-founder of SlideShare – a website for viewing and sharing Office documents online and converting PowerPpint slides into video. Sinha grew up in Allahabad, is a PhD from Brown University and earned a post-doctorate in cognitive neuroscience at the University of California, Berkeley. She then gave up academia to start SlideShare with her husband. She was named as World's Top 10 Women Influencers in Web 2.0 by Fast Company in 2008.
2. An IIT Delhi graduate, Vinod Khosla is the co-founder of Sun Microsystems – the company which invented Java programming language. He is also known for his work in high-speed optical networks. According to the book, Broadbandits: Inside the $750 Billion Telecom Heist, he conceived the idea of a hardware box which would enable SONET over optical networks in order to handle large amounts of voice and data. Thus, he founded Cerent, a telecommunications company, which was later acquired by Cisco. He also played an instrumental role in launching Juniper Networks.
3. While Sundar Pichai is known to be Google's blue-eyed boy, Amit Singhal is the company's lesser known jewels. It's his team that controls how search results appear on the search engine. According to Wired, he rewrote the algorithm of the Google search engine in 2001, which earned him the "Google Fellow" title – a title reserved for its best engineers. Born and raised in Uttar Pradesh, Singhal is a Computer Science graduate from IIT Roorkee and went on to complete his M.S from the University of Minnesota Duluth.
4.  After working for top-notch tech firms such as Apple and Silicon Graphics, India-born Shantanu Narayen handles Adobe's day-to-day global operations, product research and development, marketing and corporate development. According to Business Week, He also led the $1.8 billion acquisition of Omniture and serves as one of the board of directors for companies such as Dell and Pfizer other than Adobe Systems.  Narayen studied Electronics Engineering from Osmania University in Hyderabad, before moving to the United States to acquire a Master's Degree in Computer Science from Bowling Green State University and Master's Degree in Business Administration from the Haas School of Business.
5. A Chemical Engineer from IIT Delhi and Cornell University, Padmasree Warrior was the Chief Technology Officer (CTO) of Motorola before becoming the CTO of networking-equipment manufacturer Cisco Systems. In 2015 she quit the company amid a reshuffle of the top deck and is rumoured to now join Wipro.
6.  Another pioneering web service, Hotmail, was founded by an Indian technology talent who emigrated to the US in the 1980s.Born in 1968 in Chandigarh, Sabeer Bhatia moved to the US in 1988 to study at the California Institute of Technology, transferring from the Birla Institute of Technology and Science. Bhatia then went on to obtain a masters in electrical engineering from Stanford University. Bhatia briefly worked for Apple before moving to a Cannon subsidiary FirePower Systems Inc.
So why are Indian entrepreneurs so successful in Silicon Valley?
Wadhwa says one reason is that Indian entrepreneurs have a very strong support network here in the U.S. Thirty years ago, when Indians began building momentum in Silicon Valley, that first generation of successful startup founders worked hard to help those who followed. They built organizations and created a US ecosystem of successful Indian entrepreneurs - and, crucially, angel funders - to accelerate the success of newcomers.
"It was a very conscious effort put in place by several dozen successful entrepreneurs," Wadhwa says.
Another big achievement, according to Wadhwa, of Indian mentors is that they helped break the stereotype that  Indians make great engineers but are not capable of becoming managers.
"They decided to forget which part of India they were born in and just to focus on the cause. When the first generation of Indians in Silicon Valley succeeded in shattering the glass ceiling, they decided to help others follow their path. They realised that they had all surmounted the same obstacles. And that they could reduce the barriers to entry for others behind them by sharing their experiences and opening some doors," Wadha argues in this Economic Times article. 
Another research study from St. Gallen University in Switzerland suggests Indian executives are inclined toward participative management and building meaningful relationships with subordinates. "The leadership style traditionally employed in India fostered an emotional bond between superiors and subordinates," the 2004 study said. "The feeling that the company genuinely cares for its employees, provided a strong bond of loyalty that went beyond financial rewards," while  researchers at Southern New Hampshire University, which compared Indian managers to U.S. ones, found the South Asians to be more humble.
So in essence by forming their own networks and mentoring each other, Indians helped  pave the way for the Pichais and Nadellas, showing America that Indians could indeed be CEOs. Pichai's elevation at Google is just one more confirmation of the rising power of the Indian immigrant in the United States. No doubt, there will soon come a day when the elevation of an Indian to the position of CEO will no longer be worthy of comment or blaring headlines. And that is the day that the Indian immigrant will have truly arrived on the global stage.
World
After Australia and Canada, New Zealand is planning to introduce a law that will require Google and Meta to pay media organisations for news that appears on its feeds. Do tech giants benefit unfairly from news shared on their platforms?
News & Analysis
The settlement bars Google from making misrepresentations in endorsements of its products for 20 years. Google will also need to regularly report to California about its compliance with the settlement. Image Credit: Google
World
Known for creating the first home video game system console, Jerry Lawson was a pioneer in the world of video games