More reforms on way for e-visa regime, as govt to add 36 more countries
The Tourism Ministry has asked Home Ministry to extend the facility to the citizens of 36 more countries, including Turkey, Italy, Saudi Arabia and Morocco
New Delhi: After enabling e-visa facility to 150 countries, the government is in the process of further reforming the regime to boost tourism sector in the country.
"We have e-visa for 150 countries. We are reforming the e-visa regime further. We are trying to extend it to medical tourism and business tourists and it's just a matter of time," Tourism Secretary Vinod Zutshi said here at an industry event.
Launched in November 2014, the scheme was initially available for the citizens of 113 countries. It was further extended to the nationals of 37 more countries this year, taking the total number to 150.
The Tourism Ministry has asked Home Ministry to extend the facility to the citizens of 36 more countries, including Turkey, Italy, Saudi Arabia and Morocco.
Listing out steps, which the ministry has taken to boost the industry, Zutshi said the government has also decided to set up a task force under the chairmanship of secretary tourism to work on the connectivity aspects of tourist destinations.
Representatives from National Highways, Civil Aviation and Railways would also be the part of the task force. The Tourism Ministry will also organise a three-day mega event - 'Incredible India Tourism Investor Summit' - which would begin from 21 September.
"We have requested Prime Minister to be the chief guest of this event," he said, adding officials are visiting different countries including the US, the UK and China and meeting potential investors. "We will lead from the front to attract investments".
He informed that with the cooperation of Department of Industrial Policy and Promotion (DIPP) and Invest India, the ministry will be setting up an investment desk to facilitate investors.
It is a new entity which will play an important role, the secretary said. He said the time is right for investors to invest in India as the country's investment climate is improving, government promoting ease of doing business, proactive bureaucracy and introduction of single window clearance in several states.
States have to come on board to boost the sector as they can focus on the core infrastructure, he added.
"We have to gallop to cope up with the gap. The gap in the infrastructure could be hotels, airlines or roads... we are pretty late, if you compare it with the infrastructure existing the world over," he said.
Admitting that a lot is being done in areas like roads, railways and airlines, he said: "We have taken 24 railway stations to upgrade them... very soon we are going to launch a glass coach on one sector which is being built by the Railways in October or November."
Meanwhile, a Ficci-Yes Bank paper on 'Investment in Tourism Infrastructure Unleashing the Growth Potential' has suggested steps to push for growth in the sector. The measures suggested by the paper includes infrastructure status for hotel projects, provided as per current cost-based criteria of Rs 200 crore, may be amended to Rs 20-25 crore.
It would help reduce the cost of borrowing for potential investors and encourage creation of the requisite tourism infrastructure. The paper also sought granting of an export industry status to the tourism sector; establishing tourism research wings at state and central level for conducting studies.
"States may undertake various initiatives like setting up surveillance cameras, tourist police, 24X7 helplines, to ensure safety of the tourists. States may also collaborate and facilitate seamless travel across various identified integrated circuits through integrated taxation regime and public transport modes," it said.
To enhance tourism infrastructure, it said that tourist amenities available at destinations need to be improvised like drinking water and clean toilets. "There is an urgent need to incorporate a sustainability perspective in tourism development plans/projects to prevent long-term environmental degradation," it added.
Find latest and upcoming tech gadgets online on Tech2 Gadgets. Get technology news, gadgets reviews & ratings. Popular gadgets including laptop, tablet and mobile specifications, features, prices, comparison.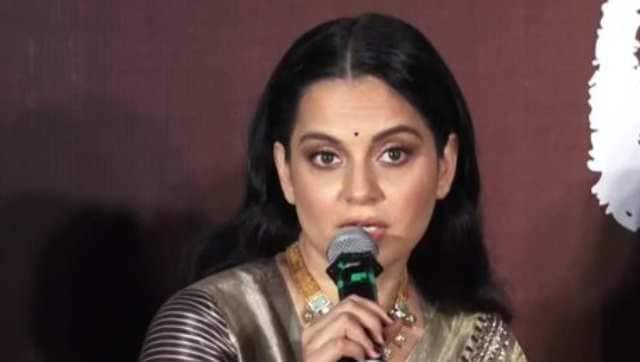 India
The DGCA has sought an report from the airline after videos showed mediapersons standing too close to each other in its Chandigarh-Mumbai flight (6E264) on Wednesday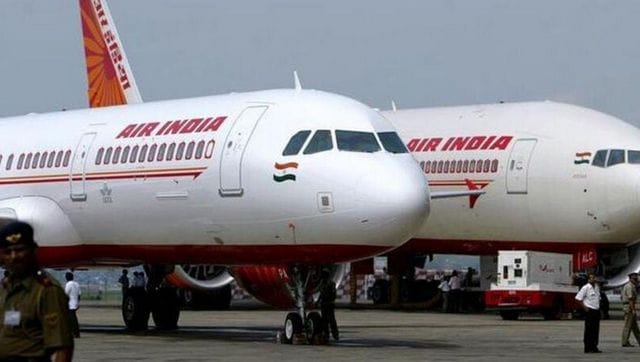 India
As per the UAE government rules, each passenger travelling from India needs to bring an original COVID-19 negative certificate from the RT-PCR test done 96 hours prior to the journey