Moody's warns UK of further debt downgrade on Brexit paralysis
LONDON (Reuters) - Moody's warned on Friday it might further cut its rating on Britain's sovereign debt, saying Brexit had eroded the country's ability to tackle the challenge of its high levels of borrowing. 'It would be optimistic to assume that the previously cohesive, predictable approach to legislation and policymaking in the UK will return once Brexit is no longer a contentious issue, however that is achieved,' the ratings agency said. Britain's lawmakers have been wrangling over the country's exit from the European Union for more than three years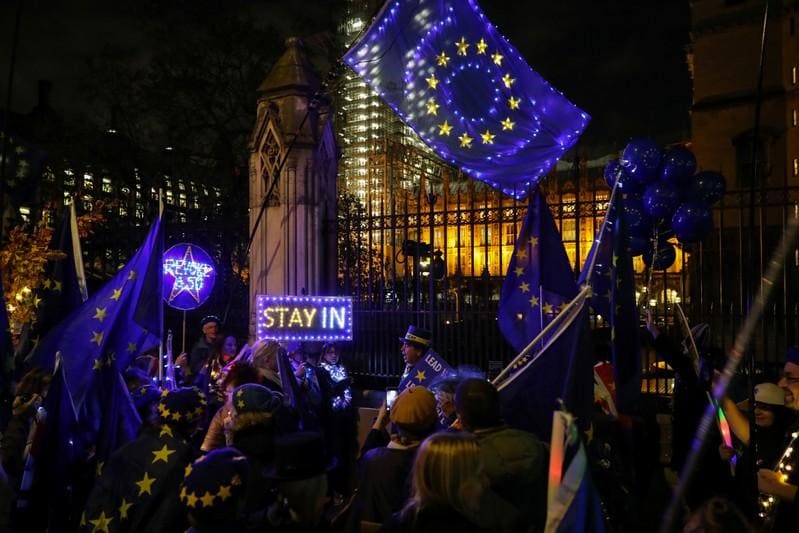 LONDON (Reuters) - Moody's warned on Friday it might further cut its rating on Britain's sovereign debt, saying Brexit had eroded the country's ability to tackle the challenge of its high levels of borrowing.
"It would be optimistic to assume that the previously cohesive, predictable approach to legislation and policymaking in the UK will return once Brexit is no longer a contentious issue, however that is achieved," the ratings agency said.
Britain's lawmakers have been wrangling over the country's exit from the European Union for more than three years.
Prime Minister Boris Johnson has called a Dec. 12 election in an attempt to break the deadlock.
Moody's said the "increasing inertia and, at times, paralysis that has characterized the Brexit-era policymaking process" showed how the UK's institutional framework had diminished.
The decline in institutional strength appeared to be structural in nature, it said, and was likely to continue after Brexit, given what it said were deep divisions within society and the country's political landscape.
It also said the government, after taking steps to reduce Britain's budget deficit between 2010 and 2015, had been increasingly willing to "move the goalposts" on fiscal targets in recent years.
"Successive governments have announced large, permanent increases in public expenditures, most notably a large increase in spending on the National Health Service (NHS), outside the normal calendar for fiscal policy changes and without detailed policy plans," it said.
Both of the main political parties have promised big spending increases ahead of next month's election.
Moody's said the risk was that Britain's 1.8 trillion pounds of public debt - more than 80% of annual economic output - would begin to rise.
"In the current political climate, Moody's sees no meaningful pressure for debt-reducing fiscal policies," it said.
Moody's, which stripped the country of its AAA rating in 2013, well before the 2016 Brexit referendum, and downgraded it again in 2017, said on Friday it was affirming its Aa2 rating on Britain's sovereign debt.
(Reporting by Paul Sandle; Editing by Chris Reese and Bill Berkrot)
This story has not been edited by Firstpost staff and is generated by auto-feed.
Find latest and upcoming tech gadgets online on Tech2 Gadgets. Get technology news, gadgets reviews & ratings. Popular gadgets including laptop, tablet and mobile specifications, features, prices, comparison.
World
(Reuters) - The U.S. Centers for Disease Control and Prevention (CDC) on Wednesday reported 10,170,846 cases of the novel coronavirus, an increase of 134,383 cases from its previous count, and said that the number of deaths had risen by 1,859 to 239,590. The CDC reported its tally of cases of the respiratory illness known as COVID-19 as of 4 p.m.
World
By Jason Lange and Julia Harte WASHINGTON (Reuters) - Georgia will re-count all paper ballots cast in the Nov. 3 presidential election by hand, the state's top election official said on Wednesday, a mammoth task that must be completed by Nov. 20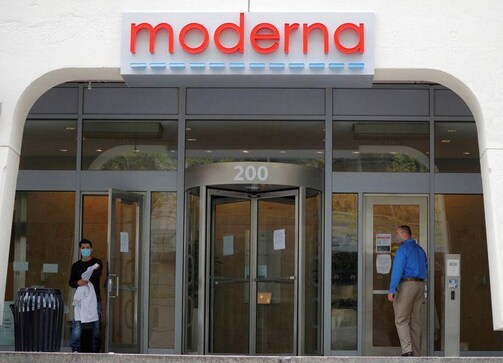 Business
By Manas Mishra and Dania Nadeem (Reuters) - Moderna Inc could have data from a large trial of its experimental COVID-19 vaccine anywhere between "a couple of days" to "a little more than a week", the top U.S.