Moody's ups outlook for Indian corporates after sovereign upgrade, sees overall economic recovery
Moody's said a further simplification of GST and other structural reforms, or an improvement in commodity prices, resulting in higher operating profit could further improve companies' credit profiles
Mumbai: Rating agency Moody's sees an improvement in the credit profiles of India Inc next year, driven by better sales as it expects GST-related disruptions to wane,leading to an allover recovery in economic activities.
It can be recalled that for the first time in almost 14 years, over the past weekend, Moody's had upgraded the country's sovereign ratings to Baa2 with a stable outlook. The last rating revision was in 2004.
"We expect GDP growth of around 7.6 percent will result in higher sales volumes, which, along with new production capacities and benign commodity prices, will
support pre-tax growth of 5-6 percent over the next 12-18 months," Kaustubh Chaubal, a vice-president and senior analyst at Moody's said on Wednesday in a report on the 2018 outlook for non-financial Indian corporates.
He said refinancing needs in 2018 will be manageable for most companies, given their improving access to capital markets and their large cash balances.
"Corporates' cross-border bond maturities will also be manageable for the next three years," Saranga Ranasinghe, an assistant vice-president and analyst at Moody's, said.
The agency said a further simplification of GST and other structural reforms, or an improvement in commodity prices, resulting in higher operating profit could further improve companies' credit profiles. That apart an improvement in asset valuations, providing a means of deleveraging for some corporates will also result in improvement in their credit profiles, they said.
But the report said downside risks to its expectation include GDP growth falling below 6 percent and weakening of commodity prices, resulting in lower pretax growth.
A slowdown in the pace of reforms, political uncertainty, higher interest rates brought on by rising inflation and exchange-rate volatility, resulting in a tight funding environment may also impact companies credit profiles, they warned.
The agency has stable outlook for oil companies, real estate, auto and auto suppliers and IT services, except telecoms, on which it is negative.
The agency is negative on the telecom sector as it expects the intensifying competition to continue to pressure revenue and margins over the next 12 months, while industry consolidation will result in the emergence of three big players.
Business
A legal opinion has now been sought to ascertain if privatised BPCL will be eligible to receive liquefied petroleum gas (LPG) produced by companies such as ONGC and GAIL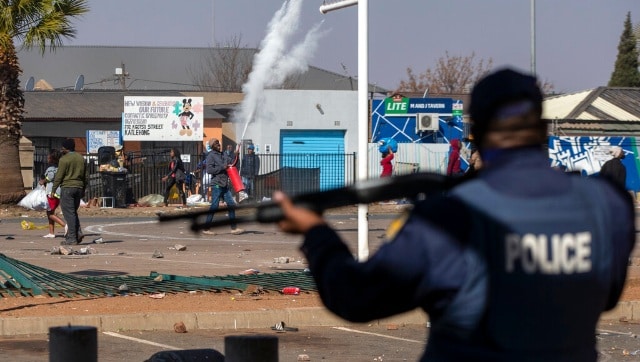 World
President Cyril Ramaphosa assured the nation that the police and army would restore order and appealed to citizens to work together for peace
India
India's total toll due to the coroanvirus rose to 4,20,016 with 546 more deaths since Friday. The number of active cases went up by 3,464 to 4,08,977.