Moody's upgrade India's sovereign credit rating to Baa2 from Baa3 with stable outlook; cautions on high debt
US-based Moody's today upgraded India's sovereign credit rating by a notch to 'Baa2' with a stable outlook citing improved growth prospects driven by economic and institutional reforms.
The rating upgrade comes after a gap of 13 years - Moody's had last upgraded India's rating to 'Baa3' in 2004. In 2015, the rating outlook was changed to 'positive' from 'stable'.
The 'Baa3' rating was the lowest investment grade -- just a notch above 'junk' status.
"The decision to upgrade the ratings is underpinned by Moody's expectation that continued progress on economic and institutional reforms will, over time, enhance India's high growth potential and its large and stable financing base for government debt, and will likely contribute to a gradual decline in the general government debt burden over the medium term," Moodys said in a statement.
The global ratings agency, however, cautioned that high debt burden remains a constraint on the country's credit profile.
"Moody's believes that the reforms put in place have reduced the risk of a sharp increase in debt, even in potential downside scenarios," it said.
Moody's Investors Service upgraded the Government of India's local and foreign currency issuer ratings to 'Baa2' from 'Baa3' and changed the outlook on the rating to stable from positive, the statement said.
Stating that reforms will foster sustainable growth prospects, the US-based agency said the government is mid-way through a wide-ranging programme of economic and institutional reforms.
"While a number of important reforms remain at the design phase, Moody's believes that those implemented to-date will advance the government's objective of improving the business climate, enhancing productivity, stimulating foreign and domestic investment, and ultimately fostering strong and sustainable growth," Moodys said.
The reform programme will thus complement the existing "shock-absorbance capacity" provided by India's strong growth potential and improving global competitiveness, it added.
Reforms like Goods and Services Tax (GST) will promote productivity by removing barriers to interstate trade.
Also improvements to the monetary policy framework, measures to address the overhang of non-performing loans (NPLs) in the banking system and those like demonetisation, the Aadhaar system of biometric accounts, and targeted delivery of benefits through the Direct Benefit Transfer (DBT) system are intended to reduce informality in the economy.
Other important measures which have yet to reach fruition include planned land and labor market reforms, which rely to a great extent on cooperation with and between the states, it said.
"Most of these measures will take time for their impact to be seen, and some, such as the GST and demonetisation, have undermined growth over the near term," it added.
Moody's expects GDP growth to moderate to 6.7 percent in the fiscal year ending in March 2018.
However, as disruption fades, assisted by recent government measures to support SMEs and exporters with GST compliance, real GDP growth will rise to 7.5 percent next fiscal, with similarly robust levels of growth from FY2019 onward.
"Longer term, India's growth potential is significantly higher than most other Baa-rated sovereigns," Moodys noted.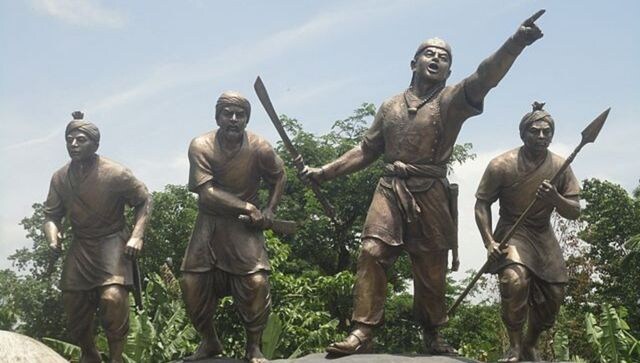 India
PM Narendra Modi will attend the valedictory function being organised in Delhi's Vigyan Bhawan on 25 November to celebrate the 400th birth anniversary of Ahom commander Lachit Barphukon. The legendary warrior is renowned for routing the Mughals in the 1671 battle of Saraighat
Opinion
Against the backdrop of waning US influence, Israel, similar to India, seeks to stake its claim on the continent. Despite lacking clear direction, at least since the Netanyahu administration, Africa has begun to receive sufficient attention in Israel's foreign policy
India
India launched its first privately made rocket, Vikram-S. And this was possible because of two men who dared to dream. Now in their early 30s, Pawan Kumar Chandana and Naga Bharath Daka quit ISRO and started Skyroot Aerospace, the start-up which developed the suborbital vehicle