Moody's upgrades for India vindicates Narendra Modi's economic policies, rating should have gone two notches higher: Experts
It is in a way acknowledging the improvements we have seen in the macro economy in terms of stability
After a gap of 13 years, US-based Moody's today upgraded India's sovereign credit rating by a notch to 'Baa2' with a stable outlook. The reason cited was the improved growth prospects driven by economic and institutional reforms. In 2015, the rating outlook was changed to 'positive' from 'stable'.
Experts react to this positive news for India:
Arvind Singhal, Chairman and Managing Director, Technopak Advisors, a management consulting firm:
There are multiple way of looking at it. The domestic narrative built in the last six months has been that the economy is in doldrums and that the government's decision like demonetisation wasn't thought-out clearly and that GST was badly handled. However, Moody's found it reassuring that the economy is better now than when it reviewed it the last time, thus puncturing the domestic narrative.
Economic decisions should be analysed only from an economic point of view and not be seen through the colour of political ideologies. When that happens, all kinds of biases creep in. Moody's don't have such biases and has looked at the hard data be it bank recapitalization or goods and services tax and found it sufficient for the country's future prospects.
What this rating does for India is that it will allow for slightly better fund flow into India. Though the ease of doing business is one such indicator, Moody's grading the economy stable will be another such. Moody's rating will give weightage to funds to India which could translate to a few more billions. We can look at any kind of external commercial borrowing at a slightly less rate of interest.
Sachchidanand Shukla, chief economist, Mahindra & Mahindra:
This is a clear acknowledgement and vindication of the recent structural policy changes of the Narendra Modi government like GST, Bankruptcy Code and Bank recapitalisation plan. Moody's upgrade will be positive in the near term for the Rupee which has been under pressure, and for the debt markets. For corporates, who are leveraged and have overseas borrowing, it will lower cost of borrowing. Importantly, this is the first upgrade since 2004 and will have a big signaling impact for India especially given that China was recently downgraded by Standard & Poor (S&P). However, Moody's have put out a caveat that they will watch out for any deterioration of the fiscal situation or banking system. We must also note that S&P has stated that it will continue to keep India's rating unchanged.
Harish HV, Partner, India Leadership Team, Grant Thornton India LLP
Everyone is of the opinion that was long overdue. Our macro-economic fundamentals are strong. This rating from Moody increases our ability to raise government and private sector debt cheaper from the international market and will reduce cost of borrowing. It should give a boost to both – government and private sector borrowing. I think we definitely deserved this upgrade sometime in the last 14 years when we growing economically. However, now is not the time not to dwell on this. Instead, we should look at other rating agencies to follow suit.
Madan Sabnavis, Chief Economist, CARE Ratings
It is very good and something that had to be done. We should have got two notches higher as we have done very well in the last two years in terms of all macro economic indicators as well as the number of reforms and initiatives -- not just introduced by the government but also implemented with urgency. It is a vindication of the efforts made by the government to create a very good enabling environment for business. In particular, the reforms undertaken like the Goods and Services Tax (GST), ease of doing business, Aadhaar for better distribution and reform for discoms (UDAY scheme), Insolvency of bank NPAs and recapitalisation should be singled out as being of particular importance in this effort.
 Sampath Reddy, Chief investment officer, Bajaj Allianz Life Insurance
In a move which positively surprised the markets, Moody's upgraded India's local and foreign currency issuer rating after 14 years to Baa2 (Stable) from Baa3 (Positive). The change was on account of expectations that the continued progress on structural reforms like implementation of GST, demonetization, bankruptcy reforms, bank recapitalization etc will improve India's growth outlook in the long-term. This will lead to an increase in confidence amongst global investors about India's long term macro stability and growth potential and help attract more foreign capital flows into the country which should give a thrust to infrastructure development in the country. We continue to be positive on the prospects of Indian economy over the long term.
 Indranil Pan, Chief Economist, IDFC Bank
 Moody's upgraded India's domestic and foreign currency ratings to Baa3 from Baa2. We think the biggest game changers for the rating upgrade were the GST, NPL resolution efforts and other institutional reforms. These measures are expected to improve productivity and tax base and enable India to achieve its high growth potential. In effect, this should also enable capping of India's debt or GDP ratio and bring it down over long term. The upgrade is welcome and it helps stabilise sentiments on India in an atmosphere of moderate macro weakness on account of higher global oil prices. However, for the growth potential to improve meaningfully, one needs to see a reversal in private investment demand. We think that this could take more time and the tangible benefits of the ongoing reforms is likely to be more back-ended. In the near term, India remains exposed to relatively higher oil prices that could have some negative effects on the Current Account, Fiscal and inflation, thereby limiting any change in the RBI's stance on the interest rates.
Gaurav Kapur, Chief Economist, IndusInd Bank
It is in a way acknowledging the improvements we have seen in the macro economy in terms of stability. In general, the process of consolidation has continued. The Current Account Deficit is within manageable level. Inflation is coming down and we have an institutional framework with a monetary policy committee with the primary objective of controlling inflation. Forex reserves have touched a record high. In past three years, India received average net foreign direct investment (FDI) of over $35 billion per annum  and bring a certain amount of stability on external front.  We have seen structural reform like implementation of GST and the government process of recognising  NPAs, and bank recapitalization with the Insolvency and Bankruptcy Code—a major institutional change in 2016 that has improved  India's rating profile overall.
Paula Mariwala - Partner, Seedfund and Co-Founder, Stanford Angels
That's good news, for sure. The upgrade is good though it is on future promise. We need to see growth on the ground. Maybe the banks will start funding more now. The only thing doing well is the stock market. We will wait for the growth potential to come to fruition.
Rana Kapoor, MD and CEO, YES Bank
The long overdue sovereign rating upgrade for India is an endorsement of institutional and structural transformations ushered in by the government in the last few years while maintaining fiscal prudence. This was earlier vindicated by the sharp jump in India's Ease of Doing Business ranking. Such global ratifications will lower the cost of borrowing and boost investor confidence and conviction in the economy.
Atul Pandey, Associate Partner, Khaitan & Co
The present government in the last three years has carried out several economic regulatory reforms which has attracted more foreign investment and has also eased doing of business in India. The intent of Modi government is to continue with its reform agenda. As is evident, despite demonetization and GST reforms being carried out recently, Indian economy is making steady progress and the message is very clear that the government is only focused on long term, strategic overall growth of the economy rather than mere short term growth by appeasing a particular sector/ segment. This has been recognized by the World Bank with India getting an entry into the 100 club by leaping 30 ranks and now a recognition by Moody's indicates that the Indian economy is headed well in the right direction.
George Alexander Muthoot, MD, Muthoot Finance 
Moody's ratings upgrade is a testimony of the fact that the government's road map of fiscal reforms is on the right path. This global recognition is a positive step for overall Indian economy and it will also help in attracting global inflows into India. The rating upgrade will also provide relief to corporates on their borrowing costs.
Dinesh Jain, MD, AUM Capital
The long-awaited rating upgrade after the number of policy measures taken by the government of India did finally come. The ratings upgrade is likely to have a positive effect not only on equity but also on rupee and bond. The bold policy measures of the government would enhance India's growth potential. Moody's Investor Services upgraded the Government of India's local and foreign currency issuer ratings to Baa2 from Baa3 and changed the outlook on the rating to stable from positive. The ratings upgrade is a recognition of long term growth and is likely to decelerate the selling by foreign investors. Moreover many new investors might start looking towards India as an attractive and stable investment destination. Secondly, this might lead to a lower cost of borrowing for corporates planning to raise funds."
India
States are being asked to maintain a buffer stock for drugs used in management of COVID-19, mucormycosis, MIS-C at the district level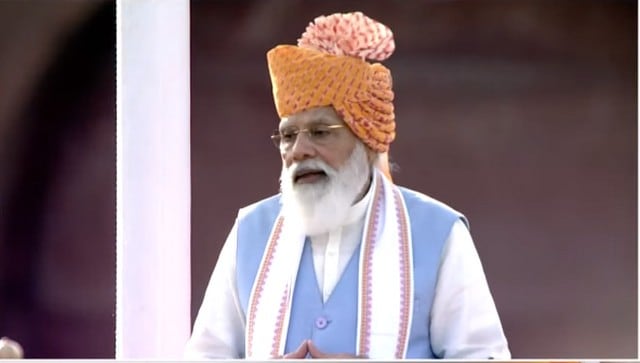 India
At the same time, Modi said, we should not forget the mantra of "Davai Bhi, Karai Bhi' (get vaccinated, strictly follow COVID protocols).'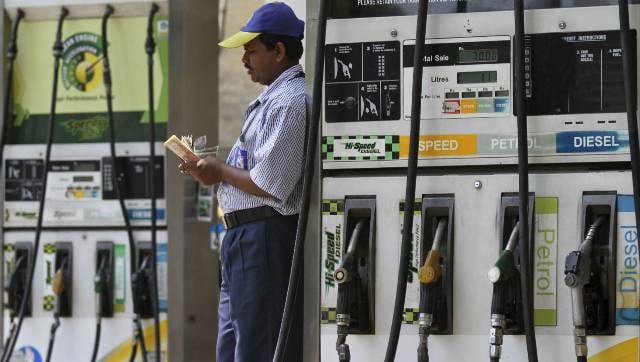 Business
GST is being thought to be a solution for the problem of near-record high petrol and diesel rates in the country