Moody's lowers India's outlook to 'negative' from 'stable'; cites increased risks to economic growth recovery
If nominal GDP growth does not return to high rates, Moody's expects that government will face very significant constraints in narrowing general budget deficit and preventing a rise in debt burden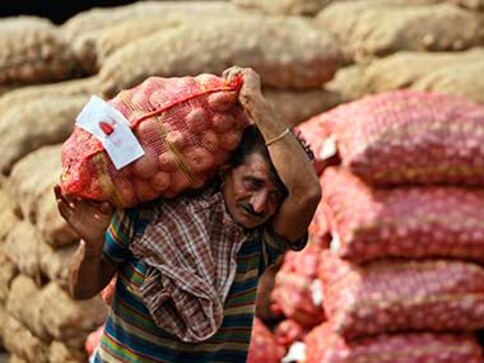 Moody's decision to change the outlook to negative reflects increasing risks that economic growth will remain materially lower than in the past

This rating partly reflects lower government and policy effectiveness at addressing long-standing economic and institutional weaknesses than Moody's had previously estimated

If nominal GDP growth does not return to high rates, Moody's expects that government will face very significant constraints in narrowing general budget deficit and preventing a rise in debt burden
Rating agnecy Moody's Investors Service has changed the outlook on India to negative from stable and affirmed the Baa2 foreign-currency and local currency
long-term issuer ratings. Moody's also affirmed India's Baa2 local-currency senior unsecured rating and its P-2 other short-term local-currency rating, according to a press release.
Moody's decision to change the outlook to negative reflects increasing risks that economic growth will remain materially lower than in the past, partly reflecting lower government and policy effectiveness at addressing long-standing economic and institutional weaknesses than Moody's had previously estimated, leading to a gradual rise in the debt burden from already high levels, the release said.
While government measures to support the economy should help to reduce the depth and duration of India's growth slowdown, prolonged financial stress among rural households, weak job creation, and, more recently, a credit crunch among non-bank financial institutions (NBFIs), have increased the probability of a more entrenched slowdown.
Moreover, the prospects of further reforms that would support business investment and growth at high levels, and significantly broaden the narrow tax base, have diminished.
If nominal GDP growth does not return to high rates, Moody's expects that the government will face very significant constraints in narrowing the general government budget deficit and preventing a rise in the debt burden.
The Baa2 rating balances the country's credit strengths including its large and diverse economy and stable domestic financing base for government debt, against its principal challenges including high government debt, weak social and physical infrastructure and a fragile financial sector.
India's long-term foreign-currency bond and bank deposit ceilings remain unchanged at Baa1 and Baa2, respectively. The short-term foreign-currency bond and bank deposit ceilings remain unchanged at Prime-2.
The long-term local currency bond and deposit ceilings remain unchanged at A1, the press release added.
Opinion
"We believe that at least 650,000 lives were lost because of suppression of effective treatments, such as ivermectin and hydroxychloroquine, among others. By all appearances, the government had a plan and wanted to ram it through at any cost, and it did," says Kennedy
World
Yuriy Sak, who advises defence minister Oleksiy Reznikov, said he was optimistic about receiving Western fighter jets, which Ukrainians have sought since early last year when Russia first invaded Ukraine
World
The F-16 was built under an unusual agreement creating a consortium between the United States and four NATO countries: Belgium, Denmark, the Netherlands and Norway