Moody's can afford to be sanctimonious but Raghuram Rajan has no business to be
What has raised eyebrows and hackles alike is the Reserve Bank of India Governor Raghuram Rajan almost echoing Moody's views while addressing Delhi IIT convocation ceremony.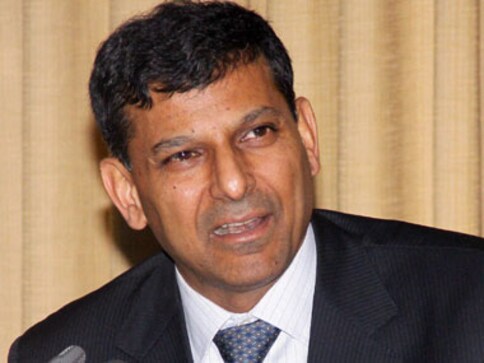 Moody's Analytics, a division of Moody's Corporation, has advised India to mind the perceived, incipient problem of religious and cultural intolerance before it gets out of hand. Though it is clearly being influenced by the jaundiced eye views of a minuscule section of the Indian intelligentsia, it is exaggerating stray happenings as the orchestrated norm across the country.
The boot is on the other leg; it is these intellectuals who are being led by their collective noses. By whom? Well, no prizes for guessing.
The Modi government however cannot afford to be dismissive of Moody's Analytics sanctimoniousness. Not even on the ground that the risk management solutions provider should first hold the mirror to the government in its backyard, what with racial discrimination and gun culture fostered by right to gun feeding on each other to a devastating effect in some pockets of the USA off and on.
Because at the end of the day, India needs foreign capital and technology more even though foreign investors sift the grain from the chaff and are not always sold on what the rating agencies say. FDI and FII into India is not slackening despite the moody prognosis of Moody's.
What has raised eyebrows and hackles alike is the Reserve Bank of India Governor Raghuram Rajan almost echoing Moody's views while addressing Delhi IIT convocation ceremony.
The objections are both moral or propriety and technical. He is the RBI Governor first. That makes him a government appointee. There is a gag order on government servants from airing their views on the working of the government they are part of as a small or bigger cog in the wheel. Can the Revenue or Defence Secretary go to town with his views on the functioning of the department in particular or government in general?
The RBI Governor cannot afford to be sanctimonious or condescending. First he is as much a government servant as the Revenue Secretary or for that matter any other government employee. His job is to enunciate and implement monetary policy, period.
It is one thing for him to say "I am my own man" and reduce interest rates at his own pace as dictated by his assessment of inflation and money in circulation but entirely another to pontificate the government on matters not entrusted to him for oversight.
Finance Minister Arun Jaitley might have in the past snapped at Rajan's heels to persuade him to bring down interest rates to spur the economy on its growth path but he never deigned to even remotely comment upon the rights and wrongs of his monetary policies. Rajan has clearly crossed the lakshman rekha or the Rubicon. He might have American pedigree, having spent long years in the US, and thus might have gone public with his empathy for the American company but he must realize that is not kosher.
Law and order is a state subject. There is a view among the Modi detractors that his government is conniving with those waging low intensity communal attacks. Assuming there is some truth in this assessment, what prevents the non-BJP governments from coming down heavily on these anti-social elements?
It is significant to note these so-called mischief makers are quiet in the BJP ruled states.
The central government has not gagged anybody from airing their views. The press is free though a section of it is too free, and economical, with the truth. Yet, it would do well to counter the negative image of India sought to be projected by forces inimical to Modi in particular and the BJP in general.
While a publicity blitz would perfectly be in order, it must roll out economic reforms faster. If Karnataka with Congress government can think of doing away with the mandatory consent clause in its land acquisition law, there is no reason BJP ruled states should lag behind.
This should be done not only to speed up investments in their states but more importantly to drive home a larger message----Modi government was right when it proposed abolition of mandatory consent clause as well as social impact assessment clause in its aborted land acquisition bill for five specified types of projects.
India
In a major road accident on Sunday, nine people were dead in a head-on collision between a lorry and a minivan in the Kamareddy district of Telangana while 17 others sustained injuries
World
The order came with the court's dismissal of the father's application to bar his wife from getting their daughters vaccinated without his consent
World
Iraq has been trying to recover antiquities that were looted over a period of decades from the country whose civilisation dates back thousands of years