Moneycontrol becomes India's first financial platform to launch a dedicated section on cryptocurrency
The independent section on Cryptocurrency, which can be accessed via the Moneycontrol website and app.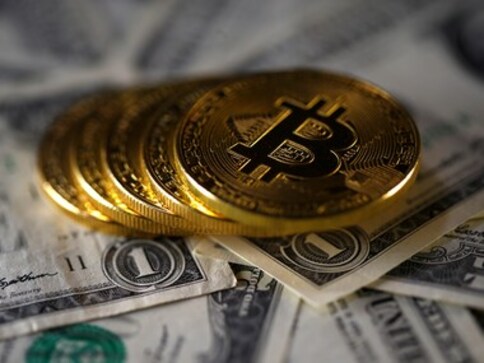 Moneycontrol, a leading financial platform, has introduced a dedicated section on cryptocurrency, as discussions around virtual currencies gain prominence in India's financial markets. By virtue of this move, Moneycontrol becomes India's first financial platform to offer an independent section on cryptocurrency, which can be accessed via the Moneycontrol website and app.
Ever since it started gaining attention in the global financial market about a year ago, the combined value of all cryptocurrencies has jumped from less than $18 billion to as high as $836 billion. A growth rate of 4,500 percent over 53 weeks is unprecedented, when compared to say, broad-based S&P 500, which took decades to show a similar growth in value.
Given this background, Moneycontrol intends to cater to the dynamic needs of its users by introducing a first of its kind cryptocurrency section that can provide a macro picture on the topic, whilst providing clarity on the same.
With Initial Coin Offerings (ICOs) being launched every week coupled with the growing interest from investors, both retail and institutional, Moneycontrol has set up a  demarcated page that decodes the complex world of cryptocurrencies in an easy-to-consume format. The section allows users to track prices of over 200 cryptocurrencies at one single place. Consumers can view the market capitalisation of different cryptocurrencies everyday along with live updates on its trade volume.
Staying true to its style of encapsulating relevant information in engaging styles and formats, the new page reflects an attractive design with intuitive navigation. The space also offers the latest global news and articles covering all aspects of cryptocurrency including blockchain, digital payments and more. To keep the users updated and provide insights about cryptocurrencies in a friendly and captivating format, the page features engaging videos, infographics and educational content.
(Disclosure: Moneycontrol is a part of Network18 of which Firstpost is a part)
World
According to an AFP report, Keith Johnson has claimed that since Musk began promoting Dogecoin, investors have lost about $86 billion
Business
This comes in the backdrop of the government finalising a consultation paper on cryptocurrencies after gathering inputs from various stakeholders and institutions
News & Analysis
The crash that major cryptocurrencies like Bitcoin and Ethereum have seen in the month of June has been worrisome even for long-term investors. The global crypto-market has shrunk from $1.02 trillion to $983.72 billion, an 11 per cent decrease. We see why the crypto markets have crashed this badly.