This cinema fund aims for 'blockbuster' returns, whether Modi wins or not
Third Eye Cinema Fund (TECF), a Securities and Exchange Board of India (Sebi)-registered alternative investment fund, has decided to raise funds for the movie industry and earn 'blockbuster returns' for its investor.
Not very often in India do you get to be a film producer and not be worried about whether the actor you wanted will sign up for the movie or the director will you give you a hard time or you will lose all your money after the censor board decides it's too bold for the Indian audience. Investing in a movie comes with too many risks. Or, that's what we always thought.
Third Eye Cinema Fund (TECF),a Securities and Exchange Board of India (Sebi)-registered alternative investment fund, has decided to raise funds for the movie industry and earn 'blockbuster returns' for its investors. They believe it is the only sector that will continue to make returns despite the BJP or the Congress coming to power in the elections.
"In the last one year, the share market has gone bonkus, even the much relied upon gold shares have also gone down. The only sector that has given 25-30 percent returns is the film industry," says Kewal Handa, chief executive of the fund and former managing director of Pfizer.
Handa explains why investing in cinema is not risky and is likely to give you the best returns given the current economic and political situation. "This is the only sector that won't be affected by Narendra Modi or Rahul Gandhi," he says.
TECF plans to adopt a portfolio approach to ensure that the fund minimises the industry risk.
The Indian entertainment industry has idealised growth over the years. Handa says the industry continues to grow at a faster pace than the Indian economy and the sub-sector, film entertainment, which generated revenues of approximately Rs 11,200 crore in 2012, is growing even faster. While the entertainment industry is valued at Rs 82,100 crore as of 2012. Team TECF believes that by 2017, the film industry will generate revenues of approximately Rs 19,000 crore, representing a compounded annual growth rate of 11 percent over the next 5 years.
"Many feel that the industry is not organised. But that's a myth," Handa says when asked about the major risks that investors face if they fund in cinemas.
"Nowadays, a movie will make money even if it is not a hit. With the digitisation of screens,the advent of a corporate structure in major production houses and more transparency, the sector is much organised now. What better time to enter the industry?" he asks.
To ensure transparency, TECF has roped in various agencies as auditors and advisors. IL&FS Trust Company will act as the fund's trustees,KPMG will look after taxation and audit,production audit agency Fidelis will oversee and keep a check on production costs and ALMT will be the fund's legal advisor. The fund's advisory boarddirectors such as Ashutosh Gowarikar, Kunal Kohli, John Mathew Mathan, Chandraprakash Dwivedi, Sagar Bellary and Nagesh Kukunoor to cherry-pick the scripts they think will do well.
Given that cinema-focused fund has not gone well down with investors, TECF has to do a lot to convince people. Religare Enterprises and Vistaar Entertainment Ventures had joined hands to start India's first film fund, Vistaar Religare in 2008, with a size of Rs 200 crore. However, it fell flat after investing in some major high budget films like Pankaj Kapoor's Mausam and Ram Goapl Verma's Rann, starring Amitabh Bachchan.
"Unlike the other film funds, we are not looking at high budget films, instead our focus will be on regional films," saysChief Operating Officer Shariq Patel.
Patel says the fund will invest in a bunch of regional movies and a few mid-budget Hindi movies. Hesays that the fund will pick up regional Bengali, Marathi, Bhojpuri and Malayalam cinema fraternity as they have low-cost productions compared with the movie industry in Tamil Nadu and other states.
"Queen, or Ragini MMS or Aashiqui 2 made much more returns than a high budget Chennai Express or Ra.One. Our focus will only be films made on a budget of Rs 5-20 crore," he says.
The fund also plans to buy rights of two-three international movies for Indian market and distribute some big-budget Hindi movies overseas.It will also look at syndication of content across the satellite and digital platforms by acquiring the intellectual property rights (IPRs) for either the entire film or just its music.
In that case, afilm's performance at the box office will not be the only determining factor to earn returns.
"We are looking at a portfolio where even if some movies don't work, we will not be in bad shape," Patel says.
The fund aims to generate about 25 percent returns. "We will sit on a Rs 100 crore cash in the next five years," Handa says with confidence.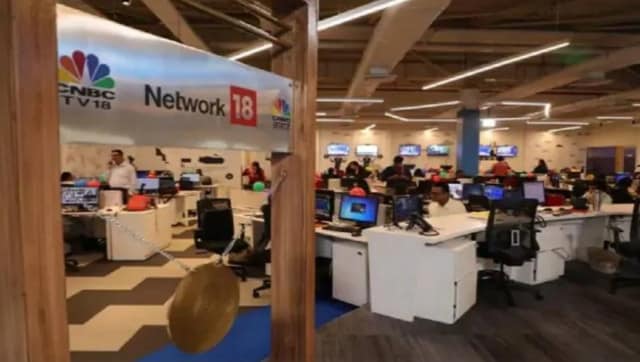 Business
The company said consolidated EBITDA surged 29 percent in COVID year, to Rs 796 crore in the financial year 2020-21, with all the three verticals TV News, Entertainment and Digital News reporting robust financial performance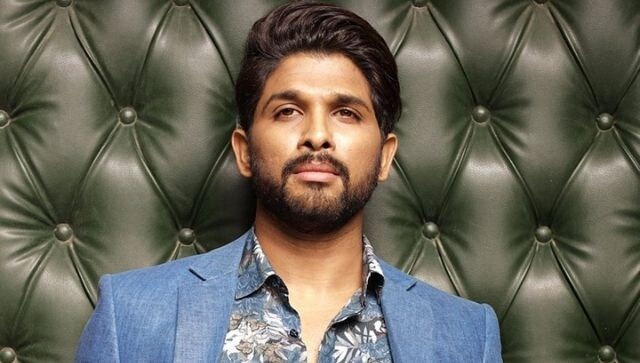 Entertainment
"I'm doing fine," Allu Arjun said on social media, urging people to stay at home and get vaccinated.
Entertainment
"Be it a mega serial or a feature film or web series, what matters is facing the camera if you like the project," Debashree Roy said of her ideal choice of projects