Fifteen ways in which your money life changed in the past 15 years
In the last 15 years, the way an average Indian handles his or her money has also undergone major changes from banking to insurance behaviour
Heraclitus of Ephesus, an ancient Greek Philosopher, once said, "The only thing that is constant is change."
This is true even for our money lives. In the last 15 years, the way an average Indian handles his or her money has also undergone major changes from banking to insurance behaviour.
We picked 15 from the list of many. Read on, and let us know in the comments section, what are the changes that impacted you the most. Oh, and don't forget to mention the changes we missed too in the comments section.
Banking: By far the biggest change that we experienced is in terms of the way we bank. Around the year 2000, we still went to bank branches. Today banks are more than happy to sent representatives home for things like account opening, cheque collections and what not. More we moved from brick-and-mortar banking to internet banking, the ever upgrading mobile apps have made banking even cooler.
Insurance: No need to deal with your uncle's, neighbor's son as your insurance agent, be it life or general. Now insurance is a matter of seconds with online buying and renewal options.
Shopping: Now the stores come to your homes instead of you going out for shopping — right from clothes, shoes, bags to noodles, sugar, rice and the like. Shopping has truly gone online, of course, even the offline shopping options have multiplied with humongous malls mushrooming in both big cities as well as smaller towns.
Taxes: Filing returns went from chasing Chartered Accounts to something that requires as little as 20 minutes with e-filing of returns. Moreover, now the government has made the e-filing of returns compulsory for those with taxable income more than Rs 5 lakh, an unimaginable move, back at the beginning of the millennium.
Gold: If buying gold was a visit to a local jeweller 15 years ago, you can do so online now. Forget physical gold, you can buy paper gold today, gold in the form of mutual fund units via Gold ETFs. Would have our great grandmothers who so loved their yellow metal, imagined this day?
Savings rate deregulation: Four percent, yes a meagre four percent is what you earned on a savings bank account back then. Now, thanks to the Central Bank and its move to deregulate savings account rates, there are banks that offer you better rates, even as high as  seven percent.
Faster loans: Loan processing which take a few days today, yes there are some loans which even take a few hours today like gold loan, used to take a few weeks 15 years ago. You would have to wait for days even to know simply whether or not the loan was approved. But now you get an on-the-spot approval. In short, the loan processing time has reduced substantially, again thanks to technology.
Debit cards: Like it or not, now you have to give your Debit card PIN for a transaction at the point-of-sale terminal. Of course, this move comes into place to increase security measures by the apex bank.
Mutual Funds: Again like insurance has gone from buying with an agent's help to buying online, mutual funds have done so, and more importantly, some even let you use a debit card to do so. There are a number of personal finance portals which let you buy MFs at a click of a button, compare funds and give you whole lot of data regarding fund houses and schemes. In short, no more falling for the agent's marketing tactics, if you don't mind doing you own research which is available for free online.
Eating out: Planning to go out for dinner? You are spoilt for choice today as compared to 15 years ago. But, now whether you like it or not, you have to pay a service charge as most eating joints had added service charge to the final bill. In short, 15 years ago, you needed to calculate a tip, today, if the restaurant charges a service charge, you can simply assume you have already paid a pre-determined tip.
KYC norms: Know Your Customer norms were unheard of back then. Now you have to do a KYC for almost every financial transaction.
Shares: When it comes to money life, how can we not mention shares? While much have changed in trading stocks, we like to acknowledge one change, which is a pleasant one. Back then, the settlement of transactions took 14 days, now it takes as little as two days.
ATM: There are a total 90,819 and 91,661 on-site and off-site ATMs in India today. You don''t really have to hunt for an ATM any longer; you see them almost on every nook and corner in the cities, and even small towns have seen ATMs mushrooming.
Swachh Bharat Cess: No one ever thought, they would end up paying a cess to make India clean in 2000. Today we pay as much as 0.50 percent as Swachh Bharat Cess on a number of transactions, right from eating out at restaurants to paying mobile bills.
Tax savings: Savings accounts interest was taxable earlier. Now savings account interest income up to Rs 10,000 will get a tax deduction. Thanks to the new section added in tax rules called Section 80 TTA.
Check out Firstpost's collection on how the past 15 years transformed sports, entertainment, technology and more in F.Rewind.
Find latest and upcoming tech gadgets online on Tech2 Gadgets. Get technology news, gadgets reviews & ratings. Popular gadgets including laptop, tablet and mobile specifications, features, prices, comparison.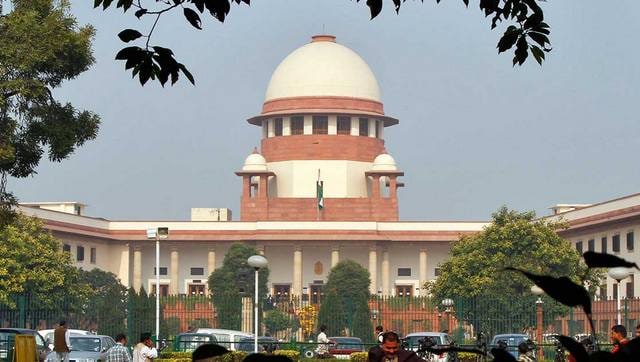 India
On 26 October, a similar incident had happened before a bench headed by Justice DY Chandrachud when an advocate was seen on-screen while he was shirtless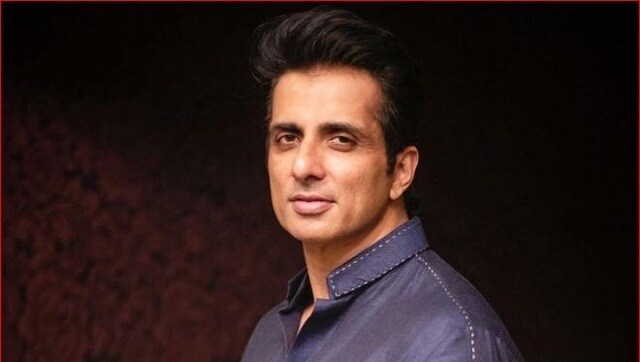 Business
Bollywood actor Sonu Sood partners with Singapore based GoodWorker in a bid to drive Pravasirojgar forward.
Business
Unacademy raises new funds for the third time this year taking its valuation to $2 billion.