Money management alert: Midcourse withdrawals from retirement funds a sub-optimal solution for midlife blues
A suitable amendment in the law would be conducive to checking one's tendency to dip into one's retirement funds at the drop of a hat.
The Pension Fund Regulatory and Development Authority (PFRDA), last week, proposed seminal tweaks to the ever-evolving National Pension Scheme (NPS). There are three major changes proposed -- private sector subscribers will henceforth be allowed to opt for a maximum equity exposure of 75 percent in the 'Active' choice instead of 50 percent. They will be able to partly withdraw from the scheme for acquiring qualifications or starting a business. The funds can now invest in single-A rated corporate bonds with a 10 percent cap.
It is the second proposal -- a mid-course withdrawal for acquiring qualifications and starting a business -- that could be construed as intrusive and a misdirected incursion into one's hard-earned and gradually building retirement corpus, being put together for a rainy day post-retirement.
But mid-course withdrawal is not new to India. The Employees' Provident Fund (EPF) scheme allows it for a whole range of purposes -- education of self, spouse and children, house construction, daughter's marriage, sickness in family and what have you. On top of it, another dangerous proposal is hanging fire: EMI payments direct to the home loan company by the EPFO. Even the Public Provident Fund (PPF) that is hugely popular with the self-employed permits mid-course withdrawals for seemingly altruistic purposes.
In the above list of apparent altruistic purposes for which midcourse withdrawals are permitted, one's daughter's marriage is the least desirable though that may sound counterintuitive in India.  Indian marriages are an exercise in humungous splurging and one-upmanship. Midcourse withdrawal add fuel to the fire by encouraging ready and easy withdrawal from what is admittedly a steadily and slowly evolving retirement corpus.
Mercifully, the PFRDA hasn't yet proposed withdrawal for marriages but in India there is a tendency to ask for more, and to take a foot when given an inch. There would be a full-throated demand for the PFRDA to follow in the footsteps of the EPFO sooner or later. That apart, for acquiring qualifications or starting a business, one should be encouraged to take loans under the government's Mudra Yojana that offers loans on extremely considerate terms for self-employment.
Middle-age blues strike one with trepidation. Children's higher education, marriage, the sudden felt need for a shelter post retirement, all give one the creeps when one is in his/her middle age. Indeed, middle age blues overwhelm one with a sense of helplessness, what with events crowding in. But a withdrawal from the retirement fund would be a knee-jerk reaction. The Sukhanya Sammriddhi Yojana operated by India Post is tailor made for a girl child.  One can start investing in it annually the day she is born and withdraw the corpus on its maturity at the age of 21.  Wise parents would use it for her higher education rather than for a marriage, but the choice is theirs. Likewise, there are tailor made insurance policies to take care of children's higher education.
The point here is that retirement benefits like pension and provident fund lose their meaning and objective if they are allowed to be used for extraneous purposes. Many however argue that there is nothing wrong because after all it is a person's own money.
The truth is that the accumulations in these funds may be theirs but regulations must be rigorous to ensure that one doesn't deviate from the objective of a scheme. There is no point in celebrating a daughter's marriage with grandeur for thirty seconds of fame, from out of hard-built retirement benefits, only to wring hand helplessly when that rainy day arrives.
There is no point in blaming children as being irresponsible and inconsiderate towards parents. Enlightened self-interest should be the guiding spirit even while rearing and grooming children.  Display of love for them should not be at the altar of self-abnegation.
The government perhaps can persuade public sector banks (PSBs) to give education and home loans for members of the EPFO and the NPS on concessional terms, with the right to recourse to these funds in case of default. As it is, both PF and gratuity of an employee are immune from court attachment orders. A suitable amendment in the law would be conducive to checking the tendency to dip into one's retirement funds at the drop of the hat.
(The writer is a senior columnist and tweets @smurlidharan)
Subscribe to Moneycontrol Pro at ₹499 for the first year. Use code PRO499. Limited period offer. *T&C apply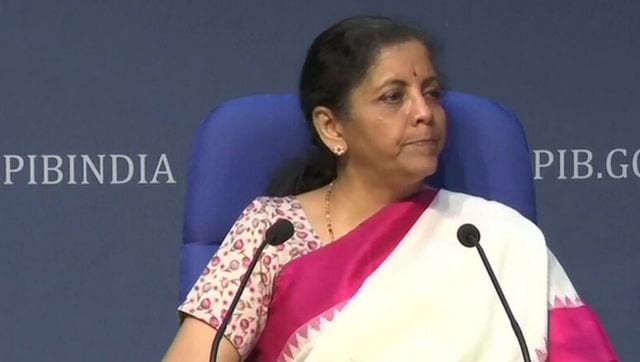 Business
The AIBEA said the move will make it more difficult for public sector banks to lend to weaker and priority sectors at concessional rates of interest
First Cricket News
Yusuf, elder brother of former India seamer Irfan, played 57 ODIs and scored 810 runs at a strike-rate of 113.60 with two hundreds and three fifties.