Money lending by Punjab's rich farmers is widening the wealth gap in state's countryside
A large proportion of farmers in Punjab relies on borrowing from big farmers as it does not involve paperwork required when applying for loans from banks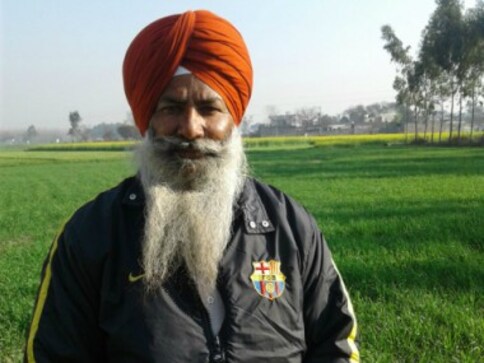 Amritsar, Punjab: Big farmers are also major money lenders to their financially weaker counterparts. But these loans are off the books.
A large proportion of farmers in Punjab relies on borrowing from big farmers as it's easier and does not involve any of the paperwork required when applying for loans from commercial or co-operative banks. But the ease of borrowing comes at a price.
A loan for a tractor from a commercial bank is available at 12 percent interest whereas a big farmer will typically lend at 22 percent in the sowing or harvest season.
Big farmers have a 'matlabi' relationship (or one of convenience) with the banking system. Although agricultural income is tax-free, big farmers rarely deposit their earning with the banks. But when they send their children abroad (usually Canada) to study and settle, they rely on the banks to finance them.
Whatever income they choose to disclose they deposit in their bank accounts. Their unaccounted money, from money lending and property dealings, are held in cash and used for more property speculation and lending. Thus, they mostly ignore the banks, compete with them for borrowers and use their services when they need to.
No record of informal lending
Saudagar Singh, 65, who farms three acres in Gill village of Ludhiana, says that besides traditional money lenders and commission agents, big farmers are the main source of borrowing money for the small farmers of Punjab.
"After giving their fields on contract that fetch them anything from Rs 24 lakh to Rs 5 crore for a season, big farmers usually buy property or spend on diversifying their businesses. What money is left is lent to the small farmers at high rates of interest" says Singh.
He says he had borrowed Rs 4 lakh from a Ludhiana-based rich farmer to buy a tractor last year and had to repay him within a year with 24 percent interest. Loans to small and marginal farmers are rarely documented, which exposes borrowers to serious risk. But it's the usurious rates that trap them in a vicious cycle of borrowing to repay debt that condemns generations to servitude and worse.
While there is no record of the money lent to small farmers by big farmers and commission agents in Punjab, experts believe that it could run into crores.
Says eminent economist Sardara Singh Johl, "Big agriculturists give loans to the small farmers on high-interest rates in the state. However, the exact figure cannot be ascertained."
Demonetisation eased interest rates
In November 2016, when the government suddenly demonetised high-value currency notes, Punjab's big farmers were compelled to use small farmers to deposit their cash in the banks. Farmers who had large amounts of unaccounted cash divided it into small lots and got poor farmers to deposit them in their bank accounts as personal income, to be later withdrawn and returned to the original owners. There was such a surfeit of cash in the countryside that interest rates plummeted to a low of 14-16 percent from the prevailing 22-24 percent.
Harkirat Bajwa, a Sangrur-based farmer, owns 32 acres of land which he contracts out every season. He says lending money to small farmers is a practice going back for generations in Punjab.
"Earlier there were no banks and the poor farmers used to rely on major agriculturists for money, which they could get easily. While complicated paperwork is required for getting loans from the bank, depositing land title as security with the money lender is the best way to get a loan," he says.
Gurdev Singh Sandhu, 58, a small farmer from Sangrur district, says he borrowed Rs 3 lakh from a landlord to get his daughter married last November. "I have to return Rs 3.60 lakh by November 2018 to the lender as I have deposited the papers related to my land with him," he says.
Diversifying business
Punjab's rich farmers have ventured into new businesses including poultry farms, marriage halls and even car-wash centres in the state's urban areas. In Ludhiana alone, there are more than 25 marriage halls owned by farmers.
Ramneek Singh, a farmer who owns 40 acres of land in Moga and runs a poultry farm in the Mullanpur area of Ludhiana, says he's diversified his commercial interests with the money earned from farming because it makes sound business sense.
So, while Punjab's small farmers rely on the bigger ones for loans to buy fertiliser and farm equipment as well as to meet social needs like education and marriage, the rich, who have all but abandoned farming, buy high-end cars and bungalows in the urban areas of the state with the profits earned on the loans. This is leading to a widening wealth gap and rising social tensions.
PPS Gill is a well-known journalist who has extensively written on the state's agricultural economy. He blames the recklessness of all lenders, whether big farmers, commission agents, co-operative or commercial banks, for lending without assessing the ability of the borrower to repay. This, he says, has led to the crisis-levels of farmer indebtedness and the spike in rural suicides.
Gill says, "It's true that risks and the high stakes in farming are inbuilt, that input costs are high while returns and incomes are low or dismal. But contributing to the rural distress is the huge disparities in the lifestyles of the rural and urban population. These are causing anger and frustration, a sense of despondency and a feeling of alienation."
The solution lies in banks becoming more proactive and less bureaucratic to increase the reach of their lending. If more farmers could borrow cheaply, their input costs would fall, returns would increase and they would become less dependent on money lenders. Coupled with crop insurance and more sustainable farming practices, Punjab's agriculture can return to its profitable ways.
(AK Sharma is a Punjab-based freelance writer and a member of 101Reporters.com, a pan-India network of grassroots reporters)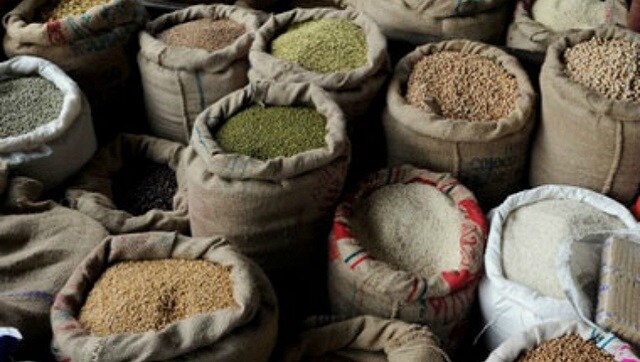 World
FAO said last month's 8.6% decline was the steepest monthly drop in the value of the index since October 2008. Significant drops in the vegetable oil and cereal indexes
Sports
During the appearance before the court of the chief judicial magistrate here, Mann was represented by former advocate general Anmol Rattan Sidhu
India
Prime Minister Narendra Modi will chair the seventh governing council meeting of the NITI Aayog, the government's apex policy think tank